This Pecan Layer Cake with Banana Icing combines a deliciously nutty cake with a sweet and simple banana icing. A beautiful and irresistible dessert!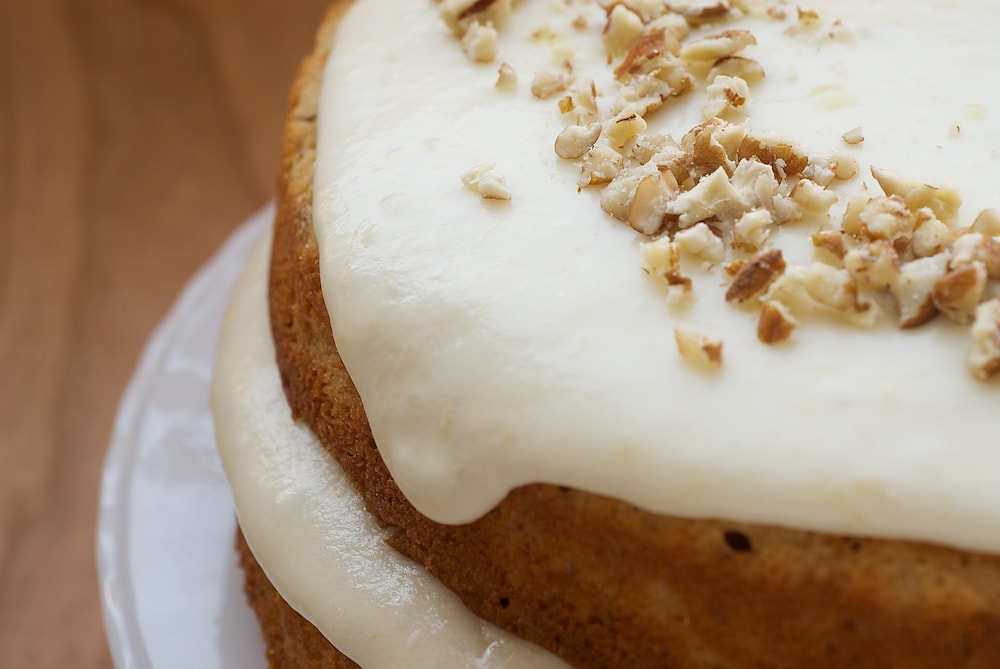 I have a green metal box full of my grandmother's handwritten recipes. She loved baking, too, so it's packed with lots of great baking recipes. When I find myself needing some baking inspiration, I love to look through it and see what jumps out at me.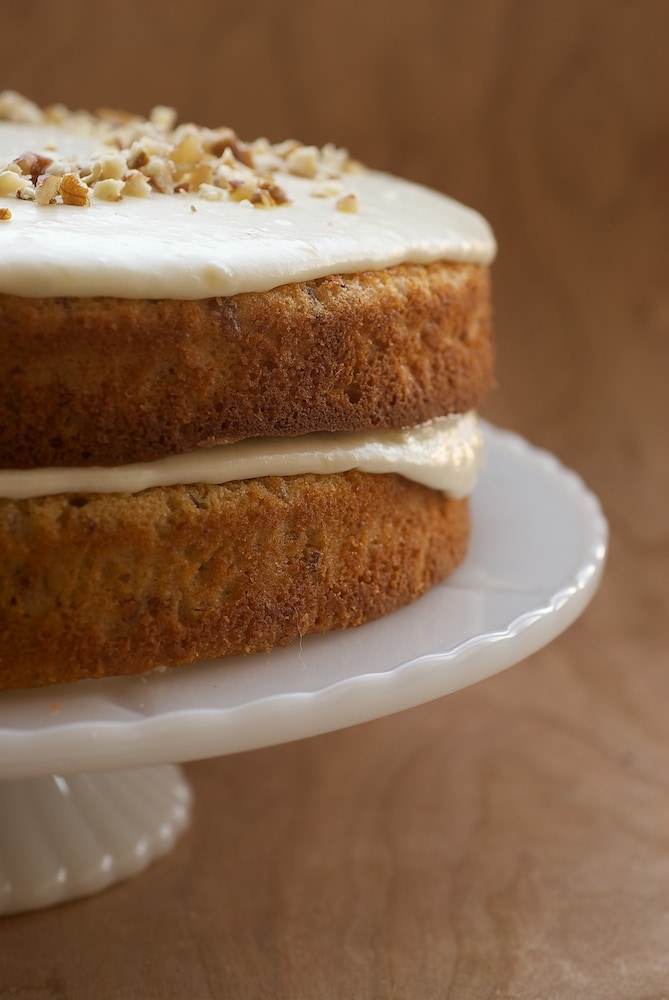 Recently, I came across one of her recipes for a banana icing. No cake, just the icing. As I started thinking of what kind of cake would go well with the icing, my mind kept returning to the idea of a pecan cake. Pairing that delicate icing with a nutty cake seemed like an idea I just needed to put into action.


Never one to shy away from pecans, I dove in and made a new favorite cake packed with pecans and a hint of cinnamon. It proved to be a perfect complement to a simple, sweet banana icing. And, of course, I couldn't resist serving it on one of my grandmother's cake stands. Beautiful, isn't it?
For a simple garnish, a sprinkling of chopped, toasted pecans is just the thing. You get a little extra crunch with an easy topping that brings in even more pecan flavor. I don't usually go overboard with cake decorating, so this type of treatment is right up my alley.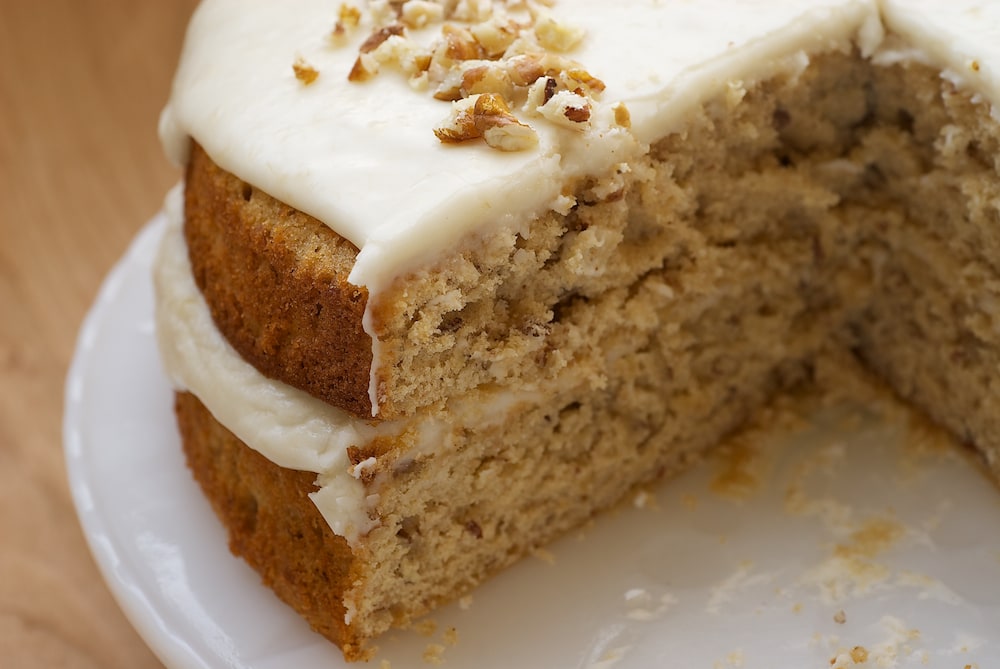 This Pecan Layer Cake with Banana Icing is a lovely and delicious choice for a special occasion or no occasion at all. I really love the flavors and the combination of textures. It's a little off the beaten path of traditional cake flavors, so it's a great way to shake up your cake game a bit.
Find more cake recipes in the Recipe Index.
More Banana Dessert Recipes