January 23, 2008
Double Delicious Cookie Bars, Revisited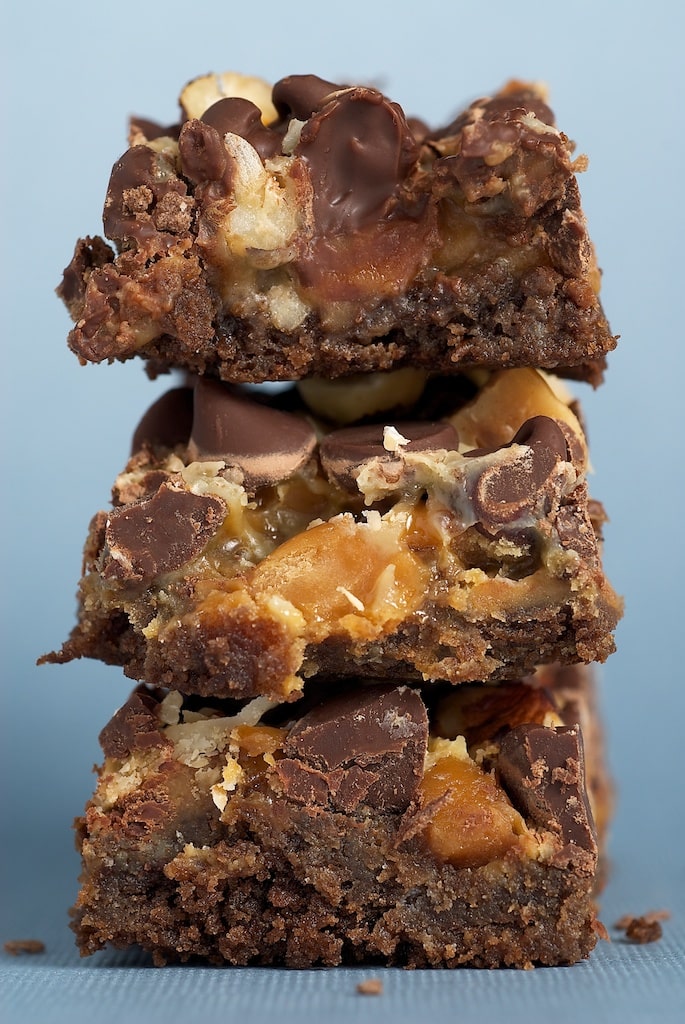 I shared one of my most well-received recipes a while back. It is so, so simple. Not that there's anything wrong with that. It's just that when you slave over something that is pretty involved, it's a tiny bit disheartening when something you threw together in 10 minutes gets a better response. Overall, though, having a delicious dessert that's also quick and easy isn't such a bad thing.

Traditionally, I make these with chocolate chips and peanut butter chips. Because Quinn was my reason for baking these, I let him have his say this time, and he wanted chocolate chips, caramel chips, and hazelnuts (about 3/4 cup). For an extra variation, I also used chocolate graham cracker crumbs.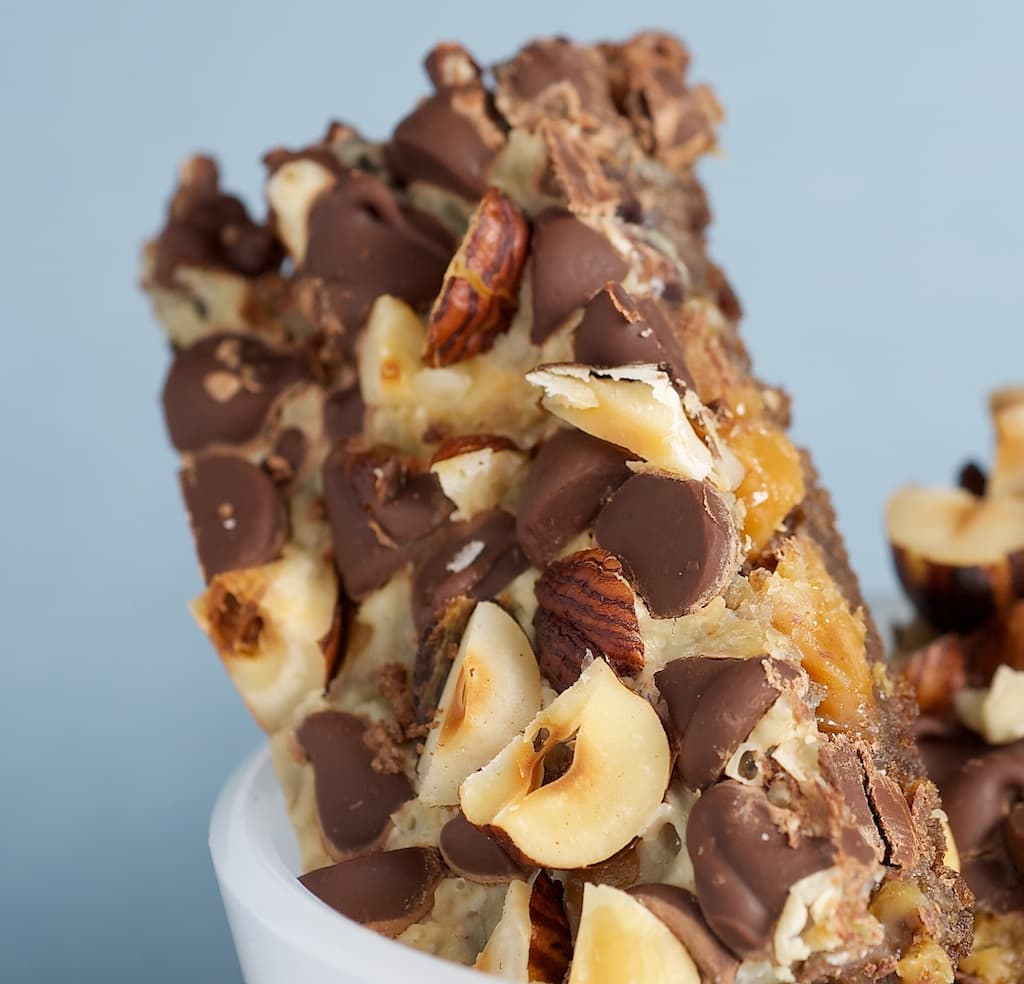 Looking at BoB, you may think that I bake all the time. I do bake frequently, and I love doing it. But, there are days when I'm just not up for it. That's when recipes like these can be your best friend. While these are certainly not a culinary masterpiece, they are definitely good. And, what a great return on your time and effort!
Visit the Recipe Index for more bar recipes!
Double Delicious Cookie Bars, Revisited
Yield: 24 2-inch bars
Prep Time:15 minutes
Cook Time:25 minutes
Double Delicious Cookie Bars are a sweet, simple combination of chocolate, caramel, nuts, and a gooey filling. Always a crowd-pleaser!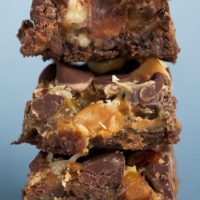 Ingredients:
1 & 1/2 cups chocolate graham cracker crumbs
1/2 cup unsalted butter, melted
14 ounces sweetened condensed milk
1 cup semi-sweet chocolate chips
1 cup caramel bits
3/4 cup chopped hazelnuts
Directions:
Preheat oven to 350°F.
Combine the cookie crumbs and butter. Press into the bottom of a 9″x 13″x 2″ pan.
Pour the condensed milk evenly over the crust. Sprinkle the chocolate chips, caramel bits, and hazelnuts on top of the milk.
Bake for about 25 minutes or until lightly browned. Cool completely in the pan before cutting into bars.