I shared one of my most well-received recipes a while back. It is so, so simple. Not that there's anything wrong with that. It's just that when you slave over something that is pretty involved, it's a tiny bit disheartening when something you threw together in 10 minutes gets a better response. Overall, though, having a delicious dessert that's also quick and easy isn't such a bad thing.

Traditionally, I make these with chocolate chips and peanut butter chips. Because Quinn was my reason for baking these, I let him have his say this time, and he wanted chocolate chips, caramel chips, and hazelnuts (about 3/4 cup). For an extra variation, I also used chocolate graham cracker crumbs.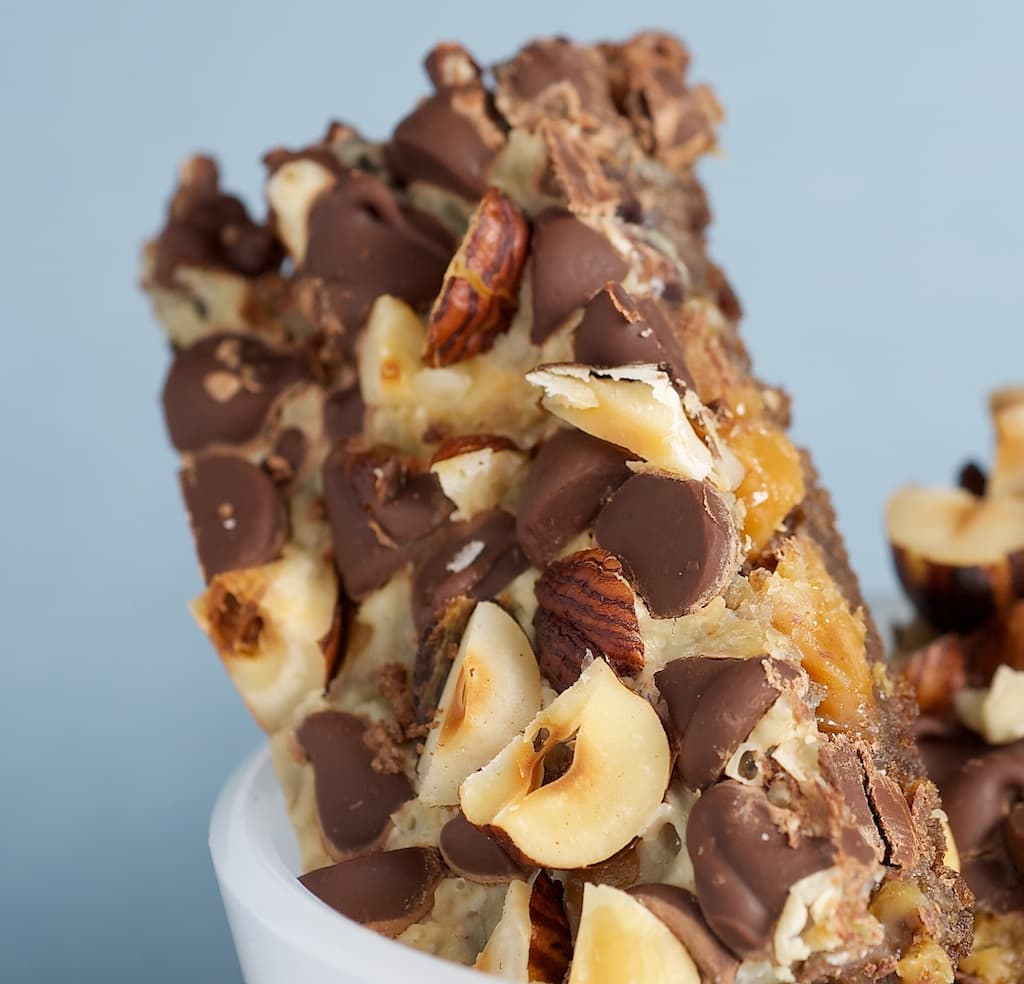 Looking at BoB, you may think that I bake all the time. I do bake frequently, and I love doing it. But, there are days when I'm just not up for it. That's when recipes like these can be your best friend. While these are certainly not a culinary masterpiece, they are definitely good. And, what a great return on your time and effort!
Visit the Recipe Index for more bar recipes!