I have no seasonal qualms about making no-bake desserts all year long, but my desire for them goes up in full force when the days start getting warmer. A little mixing, a little assembling, a little chilling, and you've got a cool, creamy dessert!
This icebox cake celebrates the flavors of cannoli, particularly the sweet filling you usually find inside them. The lightly sweet ricotta filling reminds me so much of the cannoli at one of our neighborhood pizza spots. You don't get the crunch of a cannoli shell, but the graham crackers serve as a tasty substitute.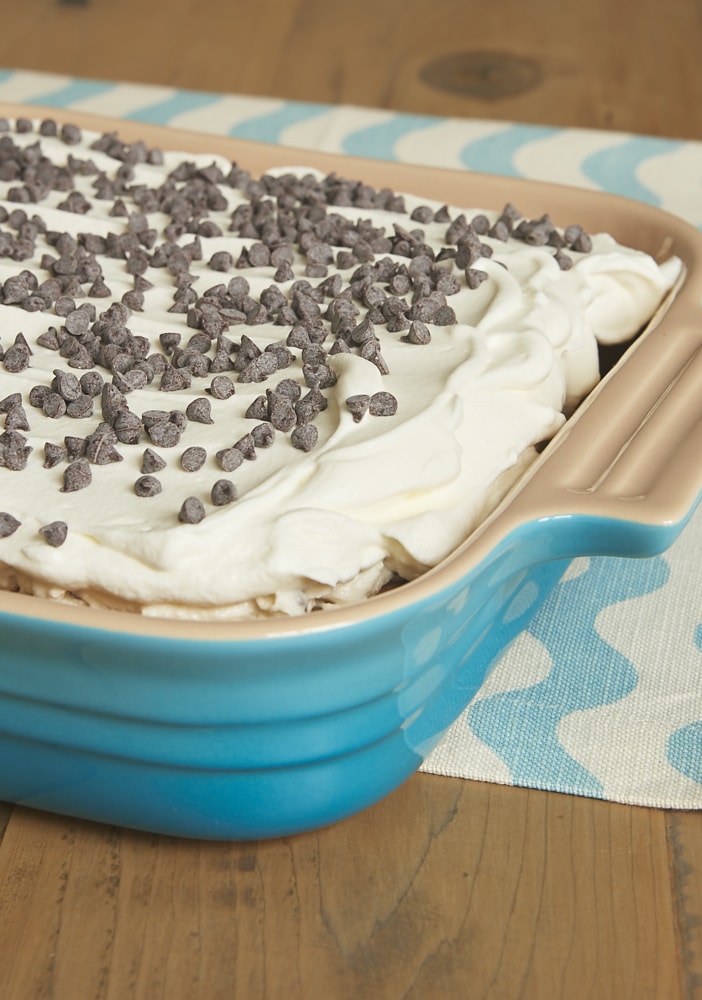 One of my favorite things about this icebox cake is that it's not overly sweet. That makes it even more perfect for warm weather when I normally want my desserts a bit lighter. A new summer dessert staple, for sure!
Of course, the most torturous part of making icebox cakes is waiting on them to chill. Your patience, however, will be rewarded when you dive in and enjoy that first bite. I must confess that Quinn and I liked this so much that we selfishly opted not to share it with anyone. It's just too good!