Oh, the magic of peanut butter and chocolate. I've been a big fan since I was old enough to hold a peanut butter cup. And if you hang around BoB long enough, you'll see that fabulous combination show up pretty often.
My latest installment in my continuing chocolate/peanut butter love affair is this gorgeous Bundt cake. As I'm also a huge fan of Bundt cakes, this one is even more exciting for me. Simple and delicious? You can always sign me up for that!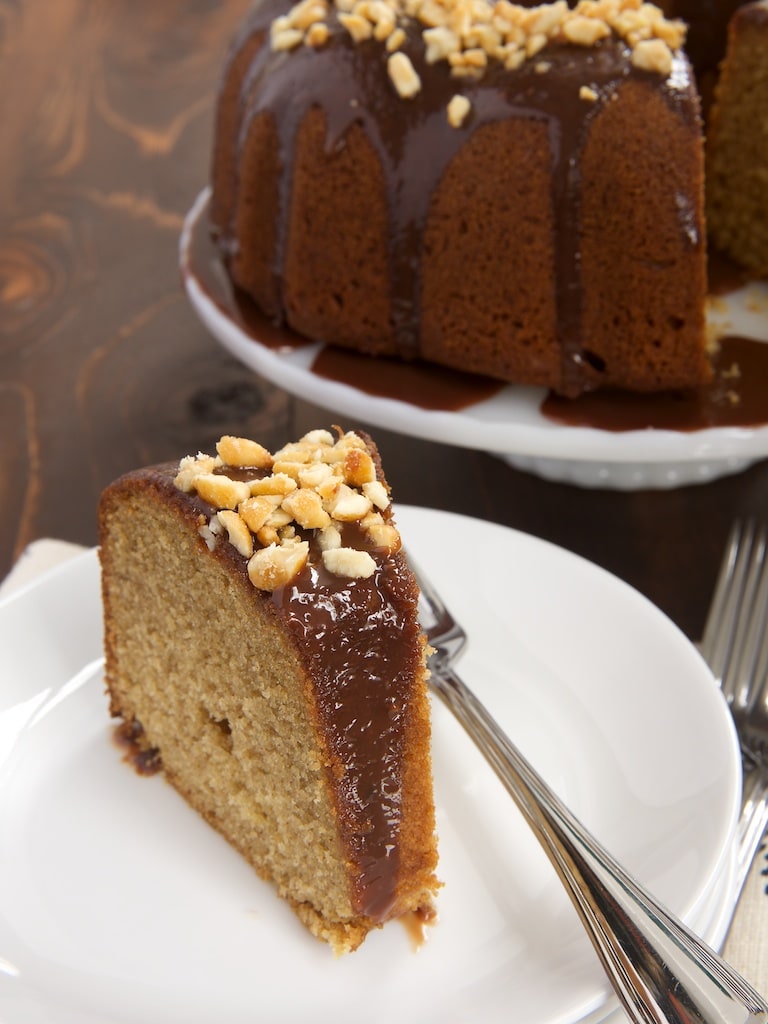 The cake itself is a subtly sweet beauty flavored with peanut butter and brown sugar. It's a surprisingly delicate cake, as many Bundt cakes tend to be a bit dense. It's quite lovely on its own for a simple dessert or an afternoon snack.
To incorporate my chocolate/peanut butter obsession and to push it into full-fledged dessert territory, I topped it with a milk chocolate ganache. The beauty of ganache, other than the creamy chocolate flavor, is its simplicity. With two ingredients and about 5 minutes of actual work, you can have a beautiful, delicious ganache that's just the perfect complement to this cake.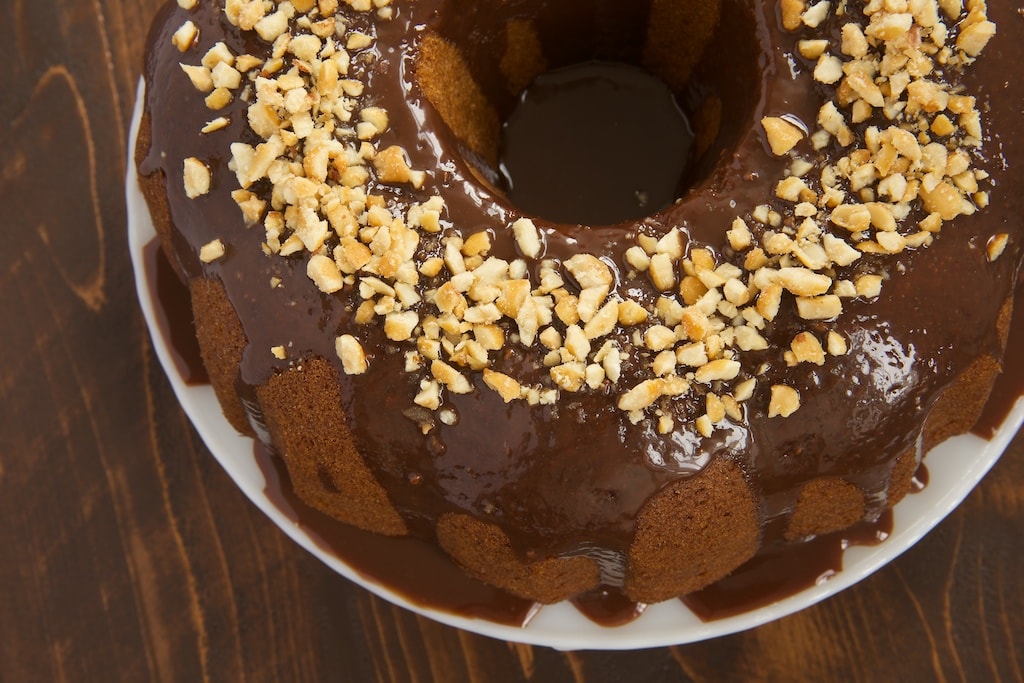 For a simple topping, I used chopped honey roasted peanuts. I like the crunch they add, as well as the extra peanut flavor. But you could use peanut butter cups or even a mix of chocolate chips and peanut butter chips if you prefer.
If you love chocolate and peanut butter like I do, this is one cake not to be missed. Besides the great flavor, I love how gorgeous it is. The beauty of this cake in relation to how simple it is to make means this one is even more of a winner in my book!