Poor plums. More often than not, I think they get lost in the summer fruit shuffle. We get so excited about berries and cherries and peaches. And there sit all those lovely plums, just wishing someone would look their way. With these bars, you now have the perfect excuse to grab a few and get baking!
We start with a simple, buttery, oat-filled crust. There's a hint of cinnamon in there, too, because plums just love cinnamon. You can mix it with a fork or a pastry blender, but I tend to mix this kind of crust with my fingers. It's just simpler and quicker, really. There's no separate crumb topping to be made, as the crust mixture also serves as the crumb topping.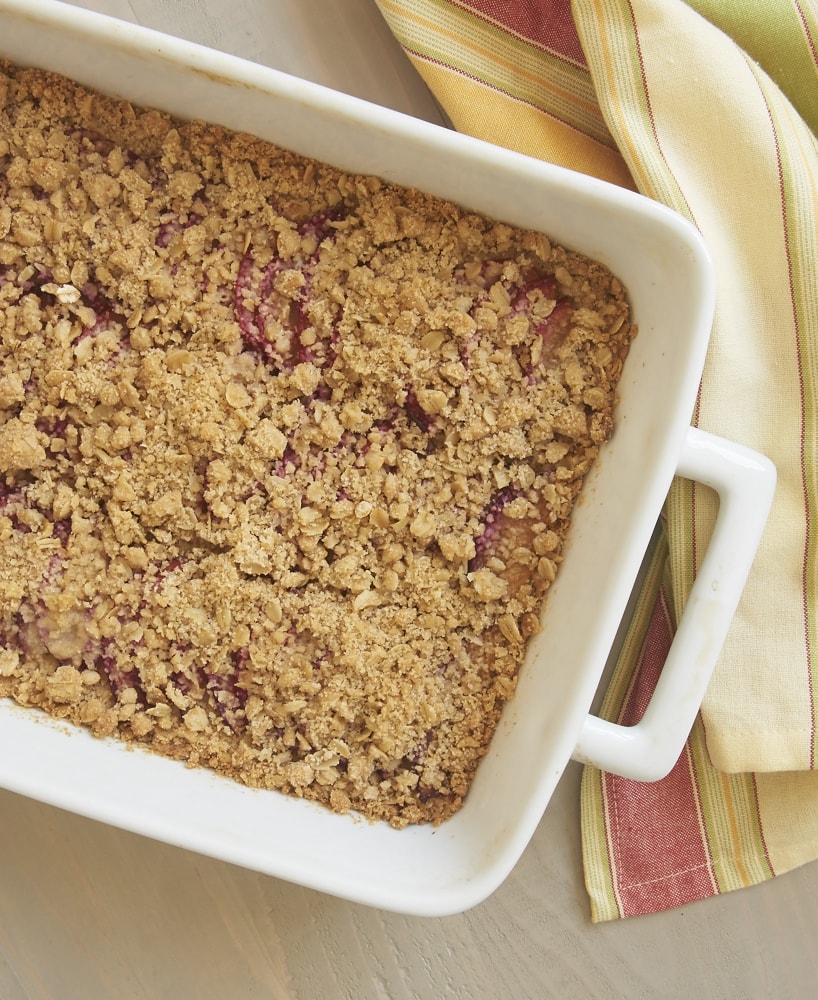 Between all that crust and the crumb are the plums. The only prep work for them is pitting and slicing. There's no need to peel them. Leaving the skin intact lets you enjoy all of their sweet, tangy flavor. Then just layer them over the crust. (You can see an in-progress shot on Instagram.) Most any type of plum will work in this recipe. The bars pictured here were made with red plums. I tend to use those more than other varieties, but your favorite variety will work just fine.
The lovely flavor of the plums combines with that buttery, oat-y, cinnamon-y crust and crumb for an absolutely delightful treat. These bars are just the right amount of sweet and a perfect late summer dessert. And as simple as they are to make, you can enjoy them a few times during plum season!
Please visit Go Bold with Butter to get the recipe.
This recipe was developed in my continuing collaboration with Go Bold with Butter.