July 30, 2014
Salted Caramel-Peanut Butter Ice Cream Cake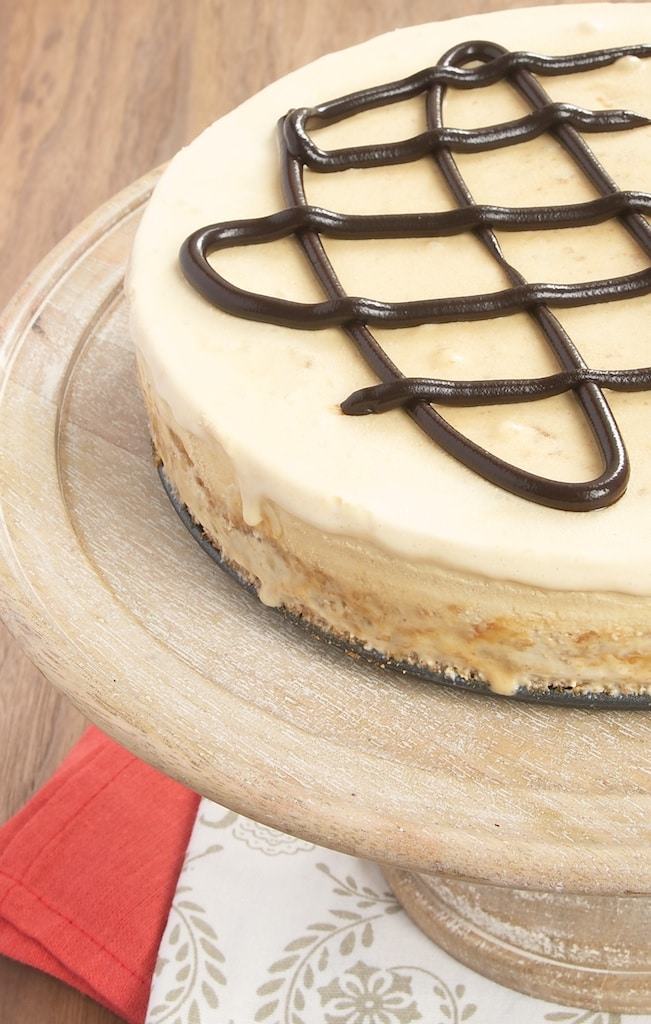 In all my years of blogging, I'm pretty sure this is the first time I've ever shared an ice cream recipe with you. Granted, this is a baking blog, but I have my fair share of no-bake treats here, too.
Here's the thing about ice cream. It's dangerous. It seems to disappear very quickly around here. This particular ice cream is my favorite one to make. It's got plenty of peanut butter with a little swirl of salty caramel. It's pretty ridiculous (in a good way).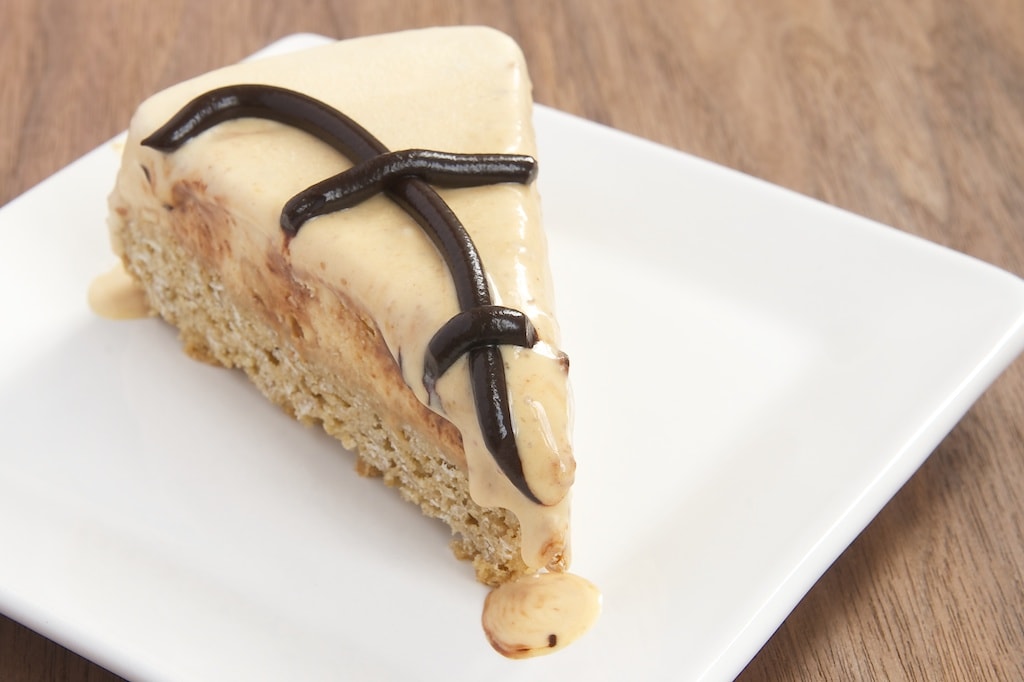 I am usually a recipe tinkerer. I rarely make a recipe exactly as written. This ice cream recipe comes from Sunset, and I really don't like to change a thing about it. It's so simple and quick and just plain delicious that there's nothing I'd want to do any differently.
Of course, I couldn't resist doing just one thing to add a little interest. I turned that ice cream into an ice cream cake with the help of an oatmeal cookie crust. I love the combination of the sweet and salty ice cream with that sweet, chewy, oat-y crust. And you know I couldn't resist a little drizzle of chocolate!
We are a participant in the Amazon Services LLC Associates Program, an affiliate advertising program designed to provide a means for us to earn fees by linking to Amazon.com and affiliated sites.
Salted Caramel-Peanut Butter Ice Cream Cake
Yield: 10 to 12 servings
Prep Time:30 minutes
Cook Time:15 minutes
Salted caramel and peanut butter ice cream sit atop a sweet, chewy oatmeal cookie crust. A perfect summertime treat!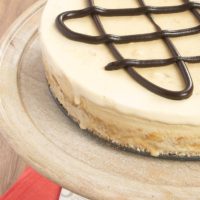 Ingredients:
For the cookie crust:
1 cup all-purpose flour
1/2 teaspoon baking soda
1/4 teaspoon salt
1 & 1/2 cups old-fashioned rolled oats
1/2 cup unsalted butter, softened
3/4 cup packed light or dark brown sugar
1 large egg
1/2 teaspoon vanilla extract
For the ice cream:
1/2 cup jarred caramel sauce
1/2 teaspoon salt (or more if you'd like)
3/4 cup crunchy or creamy peanut butter
3/4 cup granulated sugar
1 & 1/4 cups heavy cream
1 cup milk
1 & 1/2 teaspoons vanilla extract
For garnish:
Directions:
To make the crust:
Preheat oven to 350°. Grease a 9-inch round springform pan.
Whisk together flour, baking soda, and salt. Stir in oats. Set aside.
Using an electric mixer on medium speed, beat butter and brown sugar until light and fluffy. Add egg and vanilla and mix until combined.
Reduce mixer speed to low. Gradually add flour mixture, mixing just until combined.
Transfer dough to prepared pan. Spread evenly on bottom of pan.
Bake 12 to 15 minutes, or until golden brown. Place pan on a wire rack and allow crust and pan to cool completely.
To make the ice cream:
Place caramel in a microwave-safe bowl. Heat 20 seconds, or until it's easily stirred. Add salt and stir to combine. Set aside.
Whisk together peanut butter, sugar, cream, milk, and vanilla until peanut butter mostly dissolves. Let the mixture sit for about 5 minutes to allow sugar to dissolve. Whisk mixture again.
Using the manufacturer's directions for your ice cream maker*, churn the mixture to desired consistency. Add caramel in the last 10 seconds of churning to create a swirled effect.
Transfer ice cream on top of cooled crust in pan. Smooth evenly. Wrap pan tightly in a few layers of plastic wrap. Freeze at least 8 hours before serving.**
Notes:
*I used a Cuisinart ice cream maker and let it churn for about 18 minutes.
**Use a sharp knife and carefully cut the cake. It will cut better if it sits at room temperature for a few minutes (if you don't mind a little melting).
A special thank you goes to OXO for providing some great tools for helping make ice cream! Really useful and awesome things like this Solid Stainless Steel Ice Cream Scoop, my favorite 2-Cup Angled Measuring Cup, and this perfectly sized Medium Square LockTop Container.