In all my years of blogging, I'm pretty sure this is the first time I've ever shared an ice cream recipe with you. Granted, this is a baking blog, but I have my fair share of no-bake treats here, too.
Here's the thing about ice cream. It's dangerous. It seems to disappear very quickly around here. This particular ice cream is my favorite one to make. It's got plenty of peanut butter with a little swirl of salty caramel. It's pretty ridiculous (in a good way).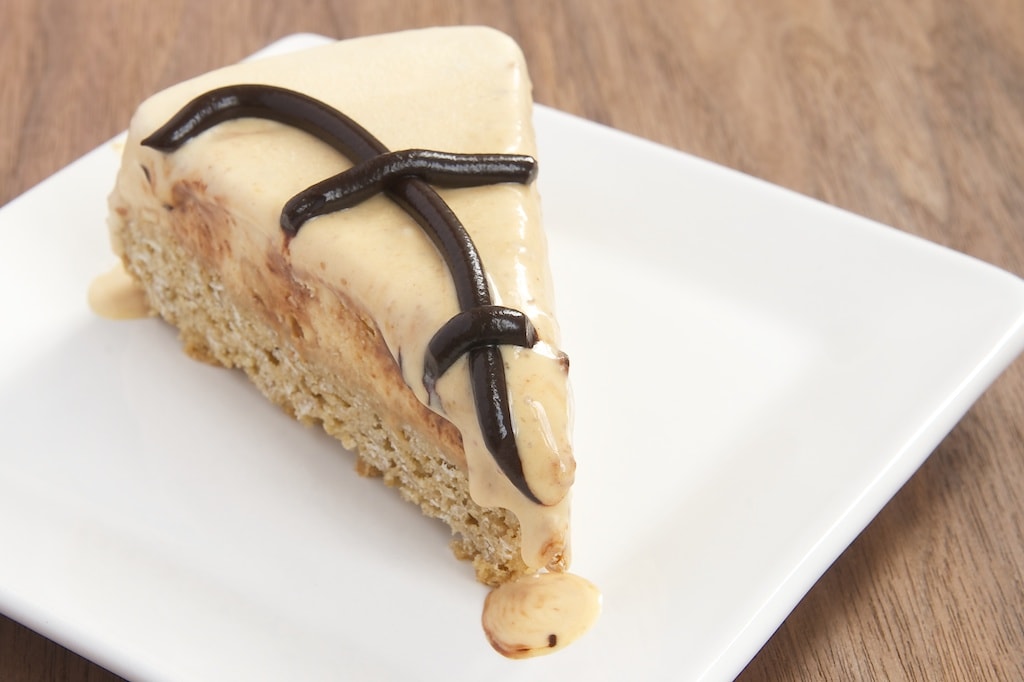 I am usually a recipe tinkerer. I rarely make a recipe exactly as written. This ice cream recipe comes from Sunset, and I really don't like to change a thing about it. It's so simple and quick and just plain delicious that there's nothing I'd want to do any differently.
Of course, I couldn't resist doing just one thing to add a little interest. I turned that ice cream into an ice cream cake with the help of an oatmeal cookie crust. I love the combination of the sweet and salty ice cream with that sweet, chewy, oat-y crust. And you know I couldn't resist a little drizzle of chocolate!
We are a participant in the Amazon Services LLC Associates Program, an affiliate advertising program designed to provide a means for us to earn fees by linking to Amazon.com and affiliated sites.
A special thank you goes to OXO for providing some great tools for helping make ice cream! Really useful and awesome things like this Solid Stainless Steel Ice Cream Scoop, my favorite 2-Cup Angled Measuring Cup, and this perfectly sized Medium Square LockTop Container.