I hope everyone is having as lovely a summer as we're experiencing here in NYC. It hasn't really been hot at all, and I'm actually willing to go outside in the middle of summer. Amazing. Whether it's steaming hot or pleasantly mild for you this summer, these cookies are just the thing to make your summer even better.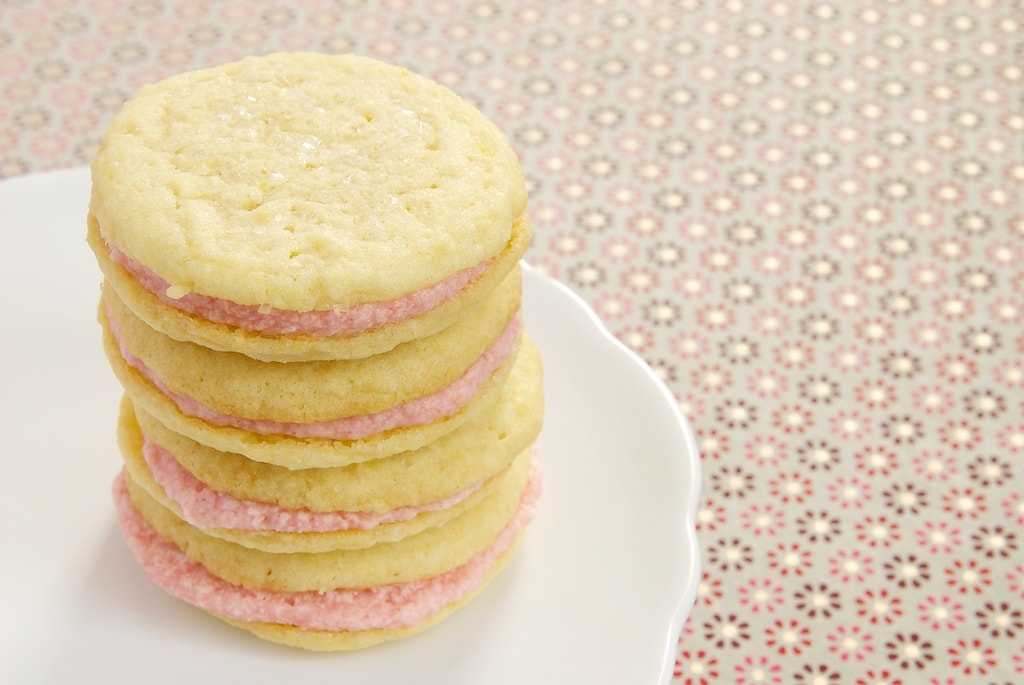 These lovely sandwich cookies combine two fresh-tasting favorites – lemons and strawberries – into a soft and sweet treat that's as pretty as it is tasty. I'm not sure I've baked anything this year that looks and tastes more summery than these cookies. They're just so bright and happy, aren't they?


The cookies themselves are all about the lemon. They're soft and just lightly sweet to go along with that tart lemon flavor. Then, the strawberry filling with its wonderful sweetness counters that citrus flavor for a perfectly sweet and tart treat.
I like to serve these slightly chilled on a warm day. There's just something about biting into one of these straight from the refrigerator that's the perfect summer remedy.
For more summer baking ideas, be sure to see more summer favorites!
This recipe was originally developed for Go Bold with Butter, where I am a paid contributor.