Pound cake isn't exactly revolutionary. It's been around for ages. Sure, it's gotten tweaked here and there over the years with some deviations from the standard pound ratio idea. But, there's no mistaking the dense, buttery taste of pound cake.
This particular variation features a big boost of flavor with a crumb filling and topping made of chocolate chips, cinnamon, and sugar. I don't know about you guys, but that combination pretty much always gets me excited about dessert.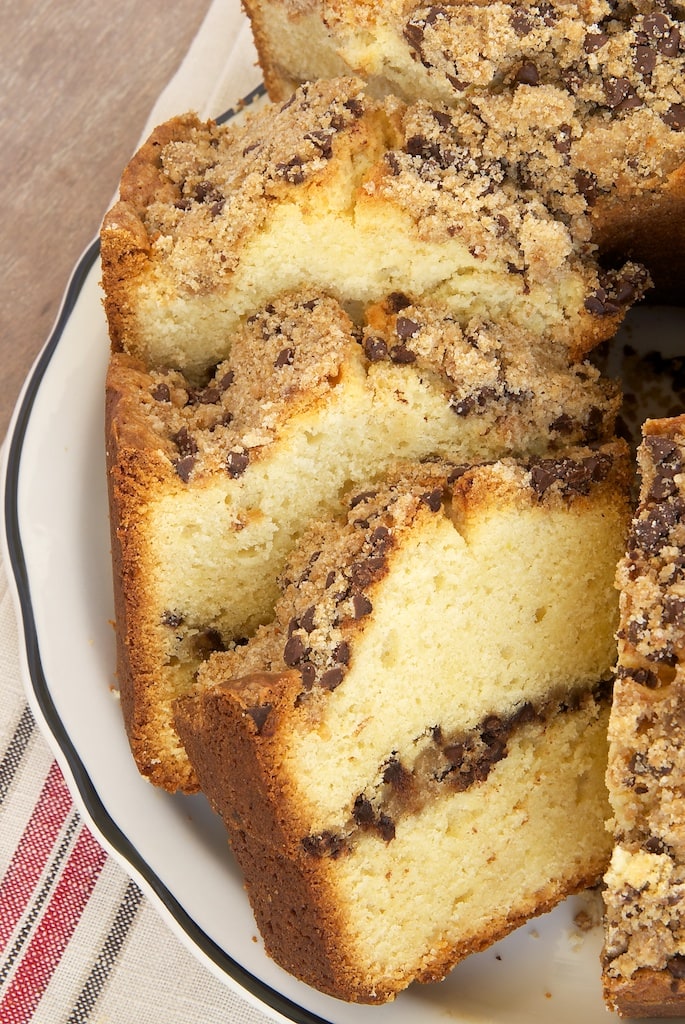 This is the kind of cake that is a well-recieved dessert as well as a wonderful indulgence for a coffee break. The flavors are perfect, a wonderful combination of basic ingredients. It gets a little extra flavor from some cream cheese and just the right amount of almond extract.
You'll want to share this one. It's a big, tall cake just perfect for a casual gathering.
This post contains affiliate links.