If you follow me on Instagram and Twitter, you'll already know that I recently spent a tasty, fun-filled day baking and eating with Panera. I traveled to New Haven, Connecticut, to visit their Small Batch Bakery. It's a new concept for them that involves, as you might guess, baking in small batches. All of that baking is done right in the cafe, which makes it smell all kinds of amazing.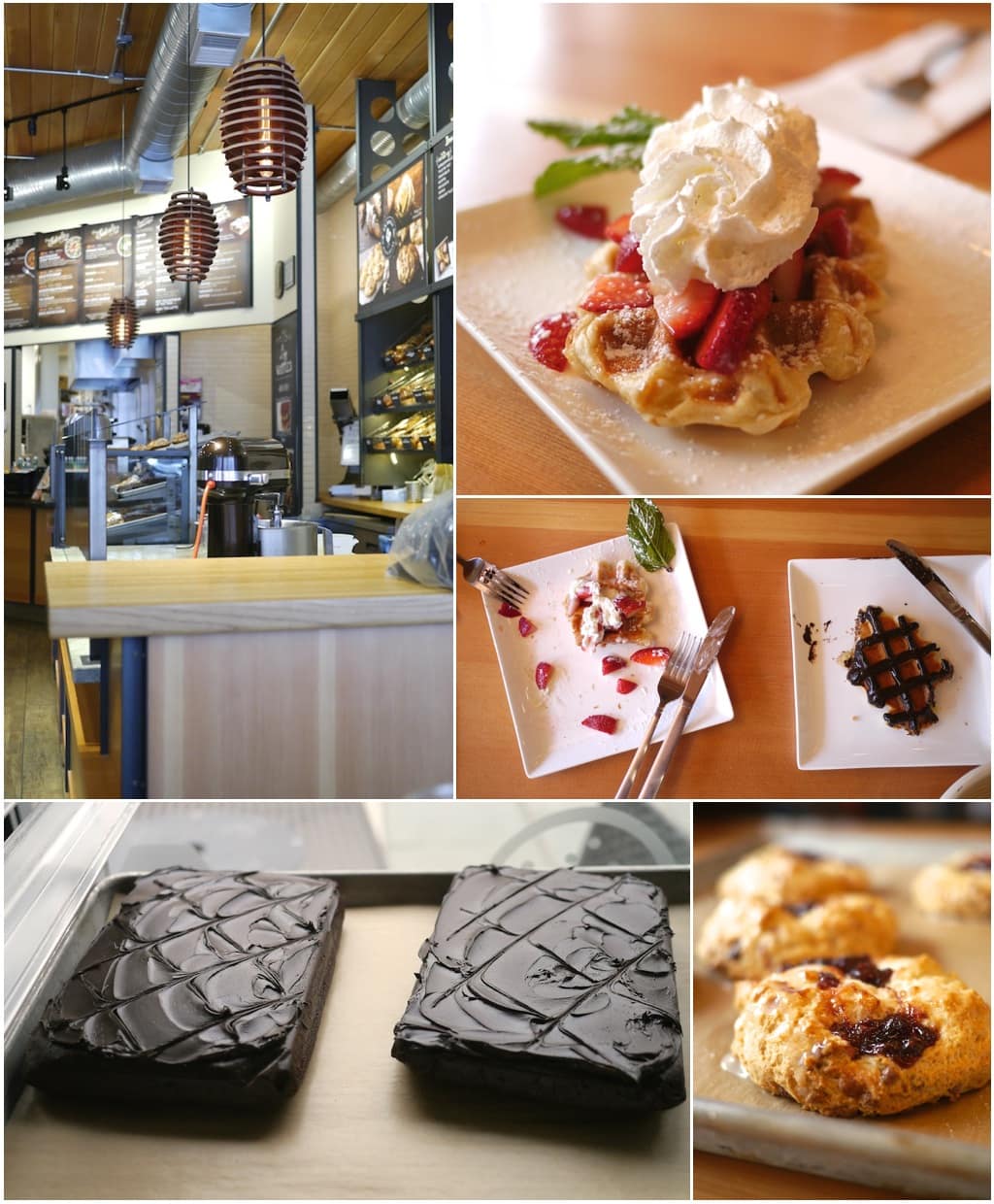 I was also lucky to spend that day with some very talented food bloggers. Lindsay, Sally, Bree, Zoe, Nicole, and I were treated to a sampling of just about everything they bake there, from cinnamon rolls and muffins to pretzels to waffles and bread pudding. This Panera location is a bit of a playground for Chef Tom Gumpel. He tries out new recipes that may eventually make their way to your local Panera. It was all absolutely delicious! Plus, we all enjoyed talking with Tom about baking and getting to do a little baking ourselves.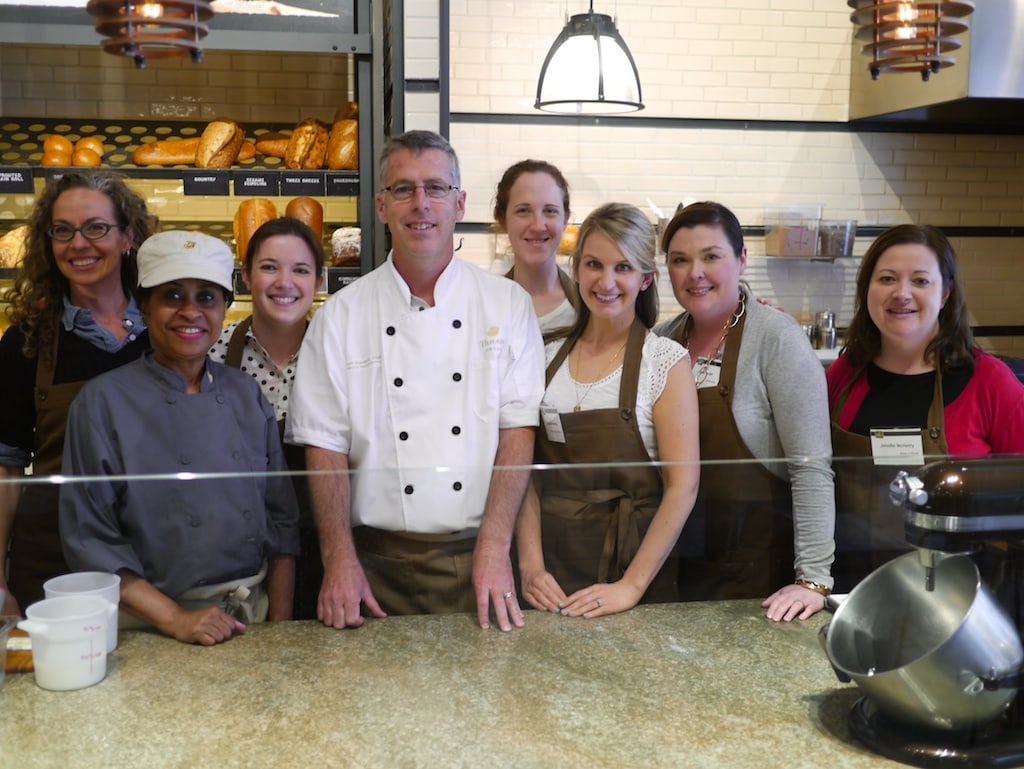 One of my favorite things that I ate and also got to help bake was a thumbprint scone filled with jam. It was so very good, and I just loved the idea of a scone with a jam-filled thumbprint. I was already planning to try something like it myself when Tom gave us his recipe!
The Panera version of these scones features strawberries, but I opted to go with a mixed berry version. I used dried strawberries, blueberries, and raspberries. Then, I topped them with either blueberry or raspberry jam.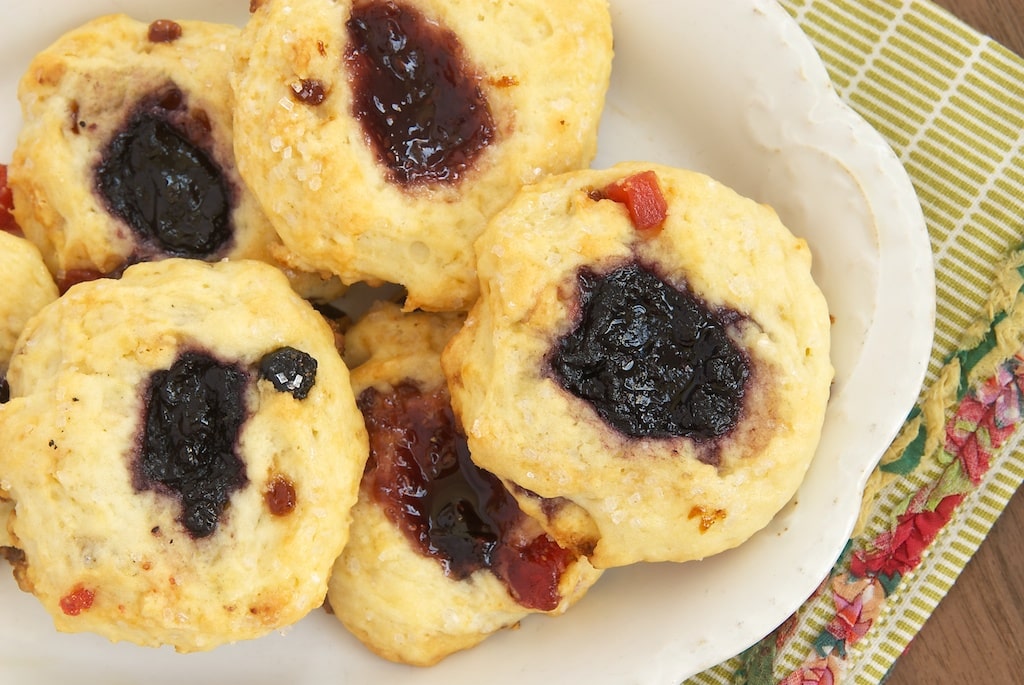 These are a bit, well, rustic in appearance. Somehow, Panera's versions are a little more photogenic. It could have something to do with the fact that my big spring-loaded scoop broke about three scones into the scooping. In any case, they are definitely delicious. They would be an excellent choice for a special breakfast or brunch, or just enjoy them with an afternoon coffee or tea break.
Disclosure: I was provided with travel expenses and a wonderful experience by Panera. All opinions are my own.