October 4, 2012
Blueberry-Hazelnut Oatmeal Cookie Bars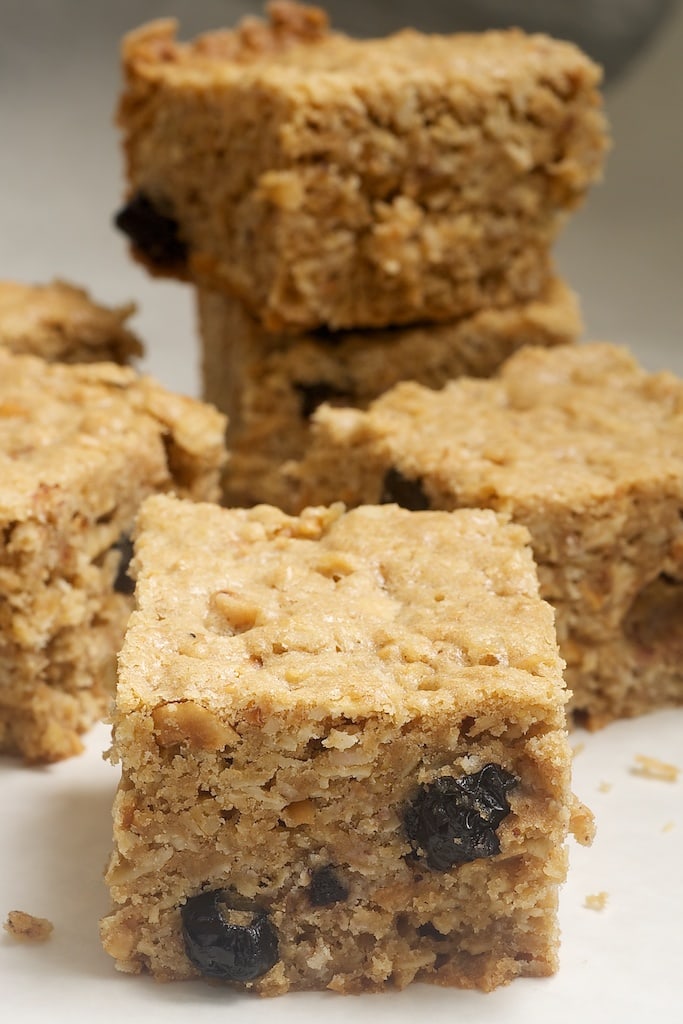 As much as I adore fall, there's a little part of me that's sad to see summer fruit season pass. If you find yourself missing all those berries, too, then you can always take comfort in the joy that is dried fruit.

I shunned dried fruit for years. The reason? It could only be my staunch aversion to raisins. Ew. But, then I discovered dried cherries and cranberries and all their friends. They are now one of my favorite baking add-ins.
Somehow, I had not tried dried blueberries until recently. I had been kicking around an idea of using them in something, but I couldn't decide whether to go the bar route or bake them up into some cookies. So, I guess I cheated.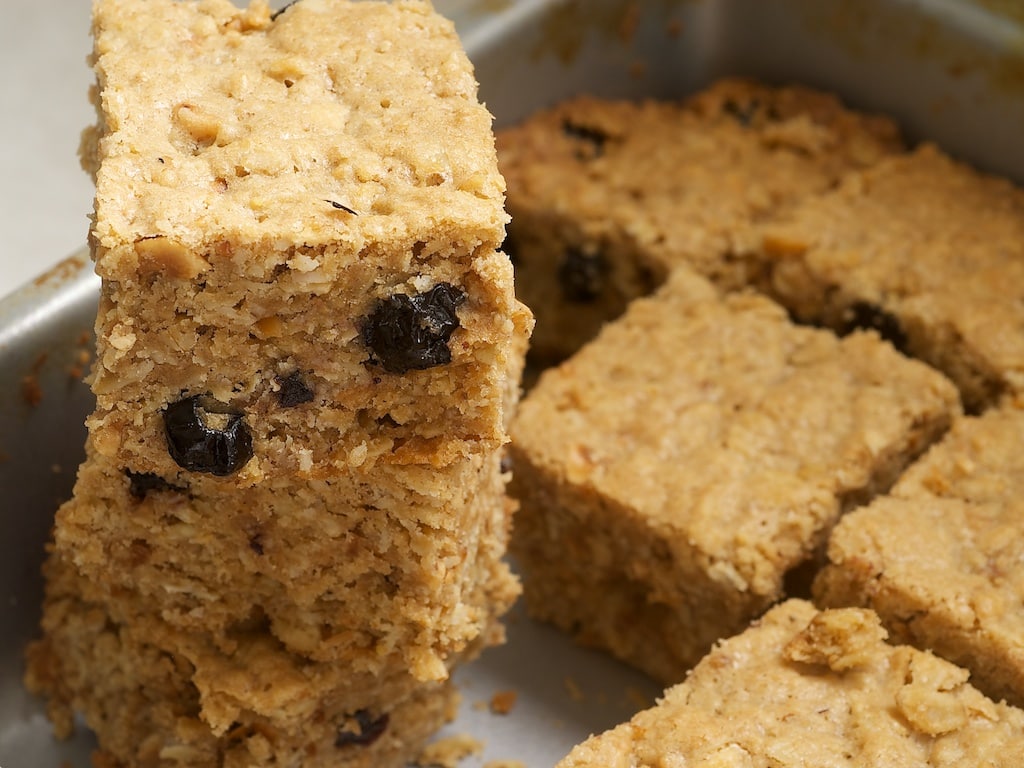 I call these cookie bars because they are so much like oatmeal cookies, but in bar form. (By the way, you could make these as cookies, too.) All the good stuff is there – oats, cinnamon, brown sugar. Plus, I tossed in some hazelnuts just to make it a tad more interesting.
The result? These bars are thick and chewy and just the right amount of sweet. Perfect for an afternoon snack or an easy dessert. Or maybe even breakfast. Plus, they're infinitely adaptable with different dried fruits and nuts.
Blueberry-Hazelnut Oatmeal Cookie Bars
Yield: 16 2-inch squares
Prep Time:15 minutes
Cook Time:35 minutes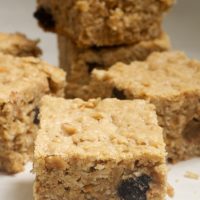 Ingredients:
1 & 1/2 cups all-purpose flour
1 teaspoon ground cinnamon
1/2 teaspoon baking powder
1/2 teaspoon salt
3/4 cup unsalted butter, softened
1 & 1/4 cup packed light brown sugar
1 large egg
2 teaspoons vanilla extract
2 cup old-fashioned oats
3/4 cup chopped hazelnuts
1/2 cup dried blueberries
Directions:
Preheat oven to 350°. Grease or line an 8-inch square baking pan.
Whisk together flour, cinnamon, baking powder, and salt. Set aside.
Using an electric mixer on medium speed, beat butter and brown sugar until fluffy. Add egg and vanilla, and mix well. Reduce mixer speed to low and gradually add flour mixture. Mix just until combined. Stir in oats, hazelnuts, and blueberries.
Spread batter evenly in prepared pan. Bake 30-35 minutes or until edges are browned and center is set.
Cool completely in pan on wire rack.