October 1, 2012
Chocolate-Pecan Brownie Cookies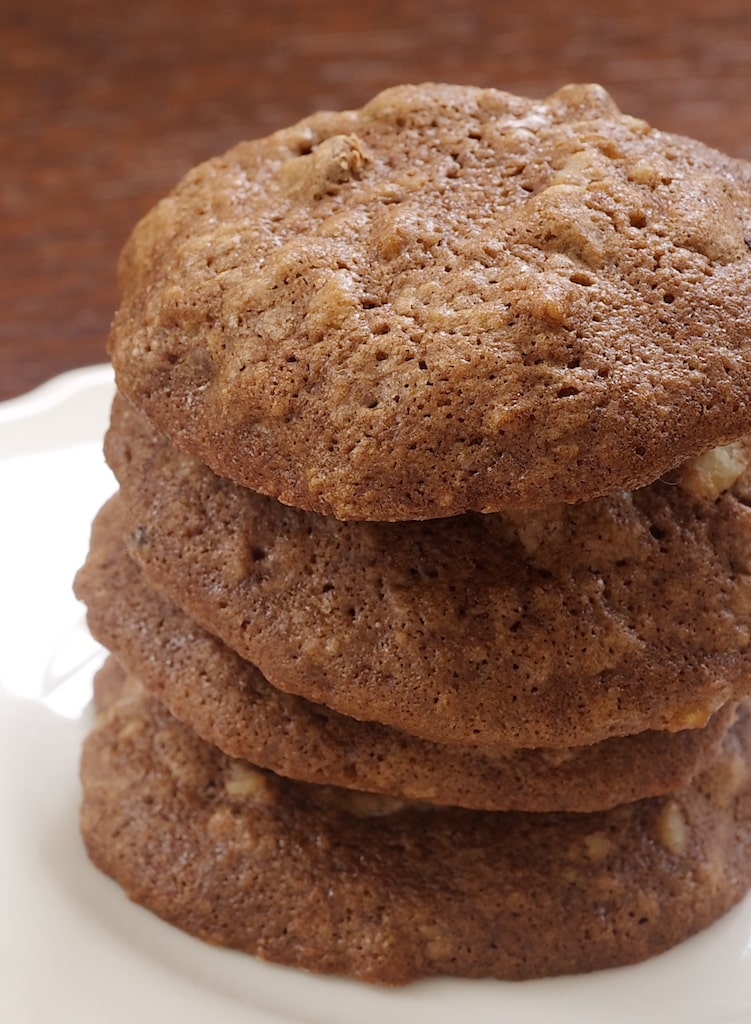 If you can't decide between baking cookies or brownies, then these little guys are for you. Cookie-like shape with a brownie-like texture, these are really the best of both worlds.

These are definitely all about the chocolate. Use the good stuff. If you don't like nuts, you can omit them. But, I like the little bit of crunch they add to an otherwise soft cookie.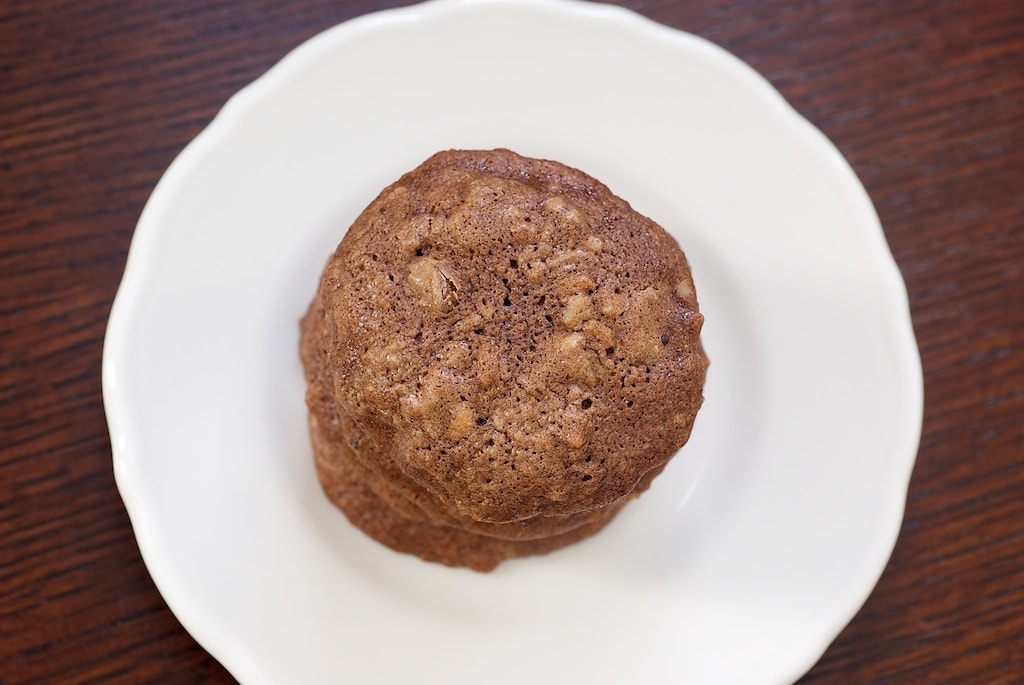 The original recipe was all shortening, no butter. Not being a big fan of shortening, I substituted butter and all was well.
My one suggestion is that you refrigerate the dough for a bit before baking. It will make for a prettier cookie that won't spread as much.
Chocolate-Pecan Brownie Cookies
Yield: about 48 cookies
Prep Time:15 minutes
Cook Time:12 minutes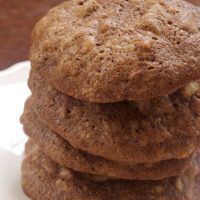 Ingredients:
1 & 1/2 cups all-purpose flour
1/3 cup unsweetened cocoa powder
1/4 teaspoon baking soda
1/2 teaspoon salt
2/3 cup unsalted butter, softened
1 & 1/2 cups packed light brown sugar
1 tablespoon water
1 teaspoon vanilla extract
2 large eggs
2 cups semisweet chocolate chips
1 cup chopped pecans
Directions:
Whisk together flour, cocoa powder, baking soda, and salt. Set aside.
Using an electric mixer on medium speed, geat butter, brown sugar, water, and vanilla until fluffy. Add eggs, one at a time, beating well after each addition.
Reduce mixer speed to low and gradually add flour mixture. Beat just until combined. Stir in chocolate chips and pecans.
Refrigerate dough for about 30 minutes.
Preheat oven to 375°. Grease or line baking sheets.
Drop dough by tablespoonfuls onto prepared pans. Bake 10-12 minutes, or until cookies are set. Cool on pans for a few minutes. Then, transfer to wire racks to cool completely.
Notes:
Note that cook time is per baking pan.