If you can't decide between baking cookies or brownies, then these little guys are for you. Cookie-like shape with a brownie-like texture, these are really the best of both worlds.

These are definitely all about the chocolate. Use the good stuff. If you don't like nuts, you can omit them. But, I like the little bit of crunch they add to an otherwise soft cookie.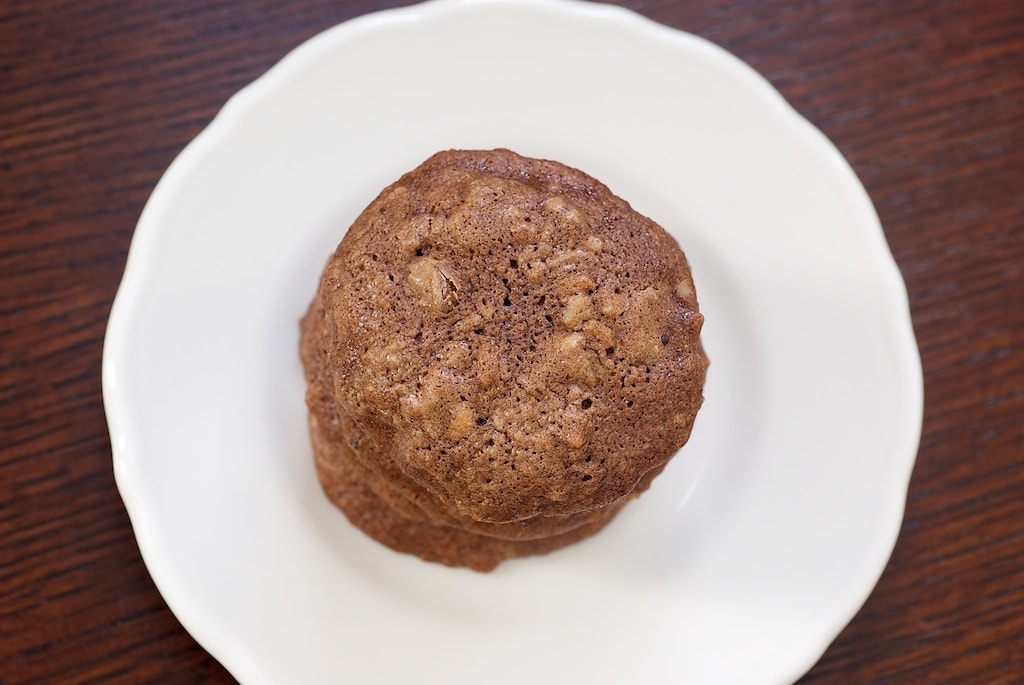 The original recipe was all shortening, no butter. Not being a big fan of shortening, I substituted butter and all was well.
My one suggestion is that you refrigerate the dough for a bit before baking. It will make for a prettier cookie that won't spread as much.