Chocolate Chip Snack Cake is a quick and easy dessert dream!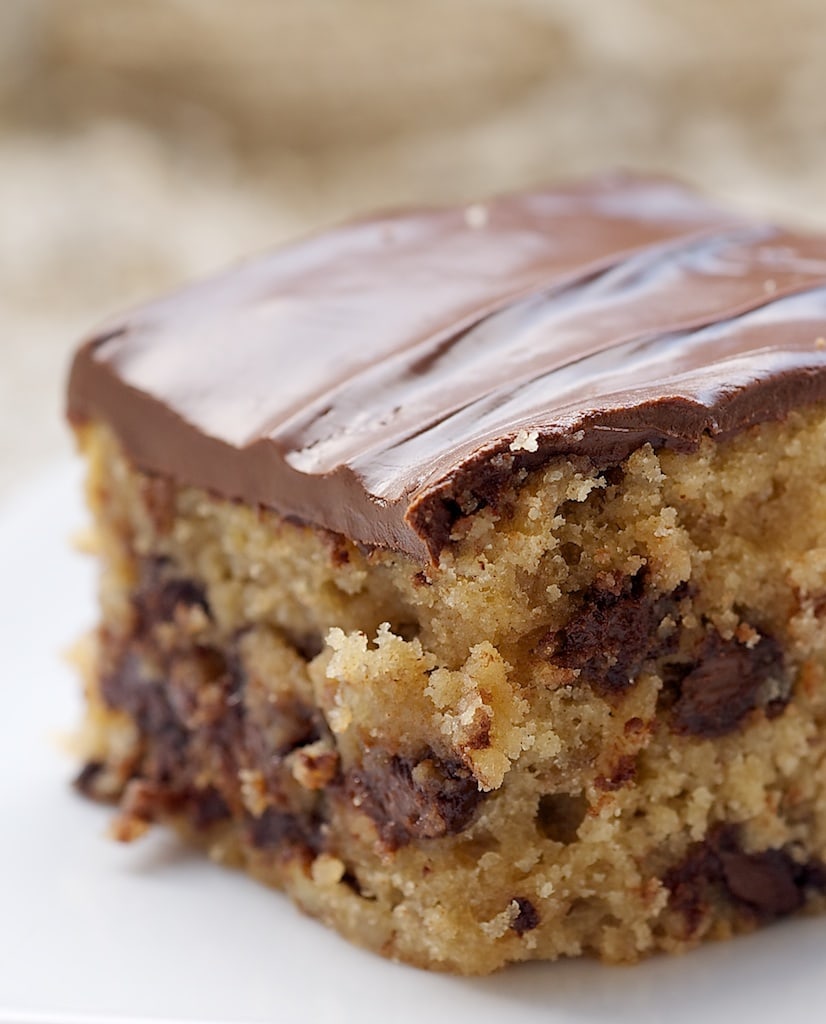 I'm a big believer in simple recipes. If I were to guess, I'd say that the majority of you are believers, too. Dessert doesn't have to be complicated to be good. Who's with me?
I made this cake with a couple of my favorite ingredients, chocolate and pecans. The cake itself is packed with brown sugar and a touch of cinnamon for a little something extra.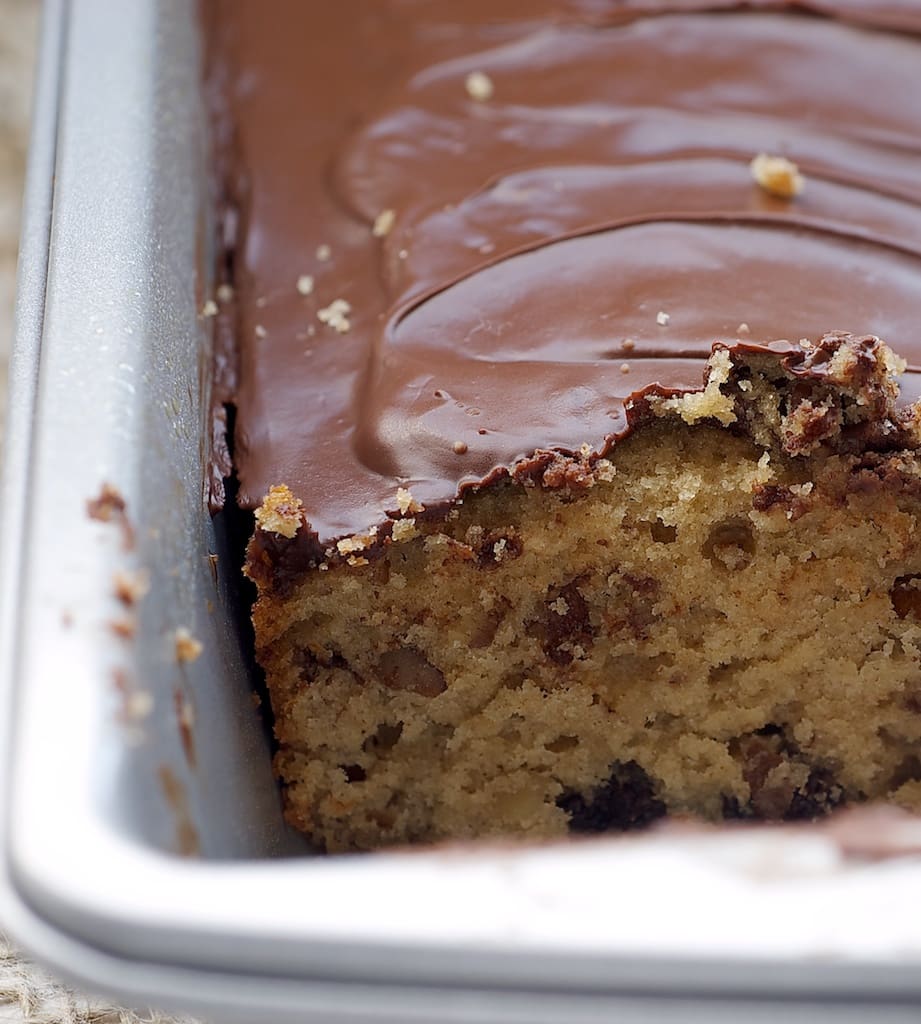 The frosting, if we can dare call it that, is the very simplest kind imaginable. Placing chocolate chips on the warm cake will yield a rich, sweet topping. If you want to simplify even further, the cake is good enough on its own to make the frosting optional.
This little cake is a great example of baking simplicity. It's quick to mix and easy to love. You can feel comfortable serving this as anything from an after-school snack to a post-dinner dessert to a late-night snack. Just serve it right out of the baking pan.
Find more cake recipes in the Recipe Index.
Video Tutorial: Chocolate Chip Snack Cake
More Chocolate Chip Cake Recipes
This recipe was originally developed for Go Bold with Butter, where I am a paid contributor.