December 6, 2007
Snickerdoodles and Chocodoodles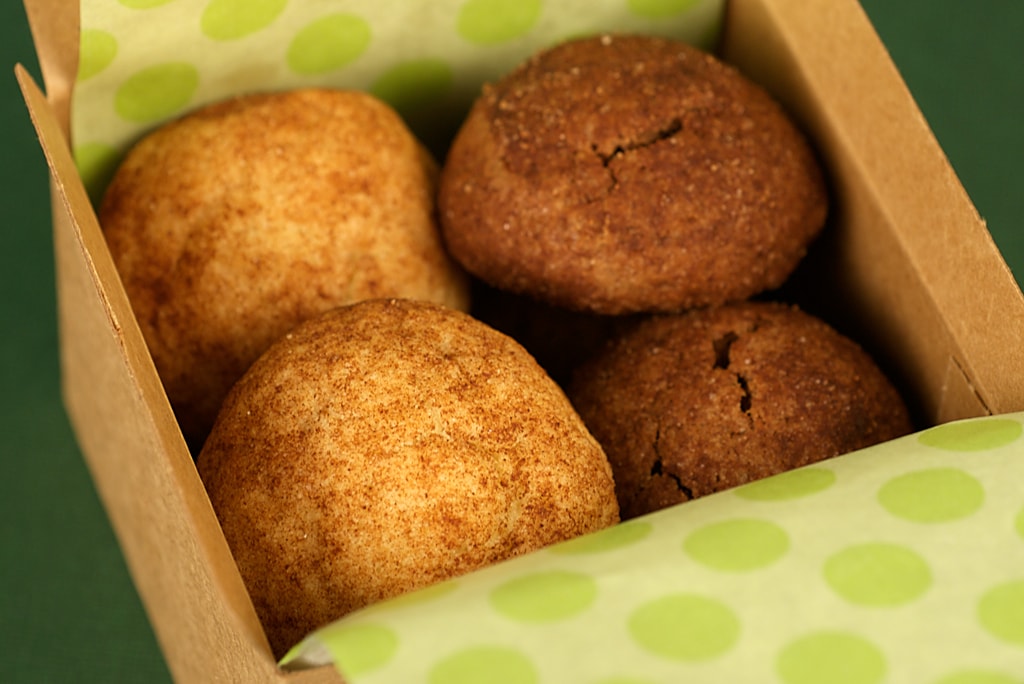 Today's holiday baking offering is a Snickerdoodle that offers a little twist as an option for chocolate fans.
As many cookies as I've baked, I have never made Snickerdoodles, one of the most common cookies around. I actually have a good reason for never having made them. As a child, I received a great disappointment in discovering that Snickerdoodles had absolutely nothing to do with Snickers. I was devastated to find out that they were sugar cookies coated in cinnamon. No chocolate, caramel, or peanuts to be found. I've never been a fan of them for that simple, silly reason.

I recently came across a Snickerdoodles recipe in Nigella's How to Be a Domestic Goddess
. I decided that it was high time I got over my opposition and baked some. The appeal of this specific recipe was that she offered a chocolate option. I figured that almost made up for my childhood disappointment.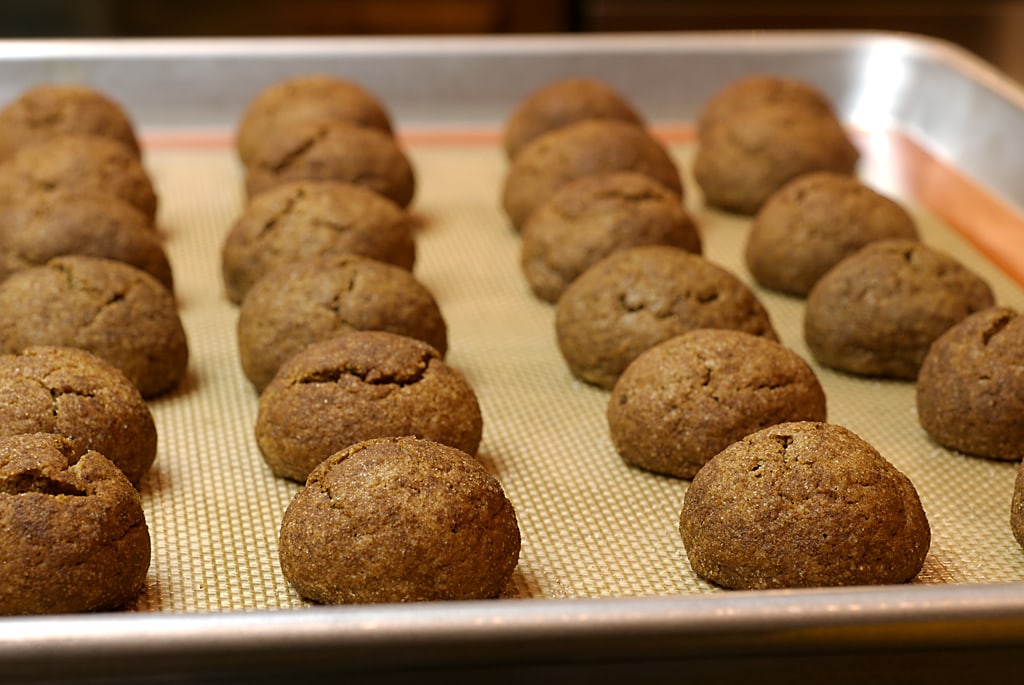 These cookies have a cake-like texture that is very appealing. Nigella describes them as tasting like oven-baked doughnuts. They are indeed very tasty. I did think the nutmeg was a bit strong, but I did used freshly grated so that may have made the difference.
Nigella and I have certainly had our disagreements, but I still look longingly through the pages of that cookbook. I have great dreams of making yummy things from her recipes. These cookies will perhaps serve as a turning point for us. And, a new outlook on Snickerdoodles.
Snickerdoodles
Yield: about 32 cookies
Prep Time: 15 minutes
Cook Time: 15 minutes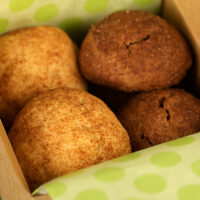 Ingredients:
1 & 2/3 cups all-purpose flour
1/2 teaspoon ground nutmeg
3/4 teaspoon baking powder
1/2 teaspoon salt
1/2 cup unsalted butter, at room temperature
1/3 cup granulated sugar, + 2 tablespoons for rolling cookies
1 large egg
1 teaspoon vanilla extract
1 tablespoon cinnamon
Directions:
Preheat oven to 350°. Line or grease baking sheets and set aside.
Combine flour, nutmeg, baking powder, and salt. Set aside.
Beat butter and 1/3 cup sugar until creamy. Add egg and vanilla. Stir in dry ingredients until smooth.
Mix together cinnamon and 2 tablespoons of sugar. Pinch dough into walnut-sized pieces and roll into balls. Roll each ball in cinnamon/sugar mixture, and place on baking sheets.
Bake for 12 to 15 minutes, or until golden brown. Cool on baking sheets for one minute, then cool completely on a wire rack.
Notes:
*To make Chocodoodles:* Replace 2 tablespoons of flour with cocoa.