Chocolate Chip Graham Cracker Snack Cake is like S'mores in a quick and easy cake!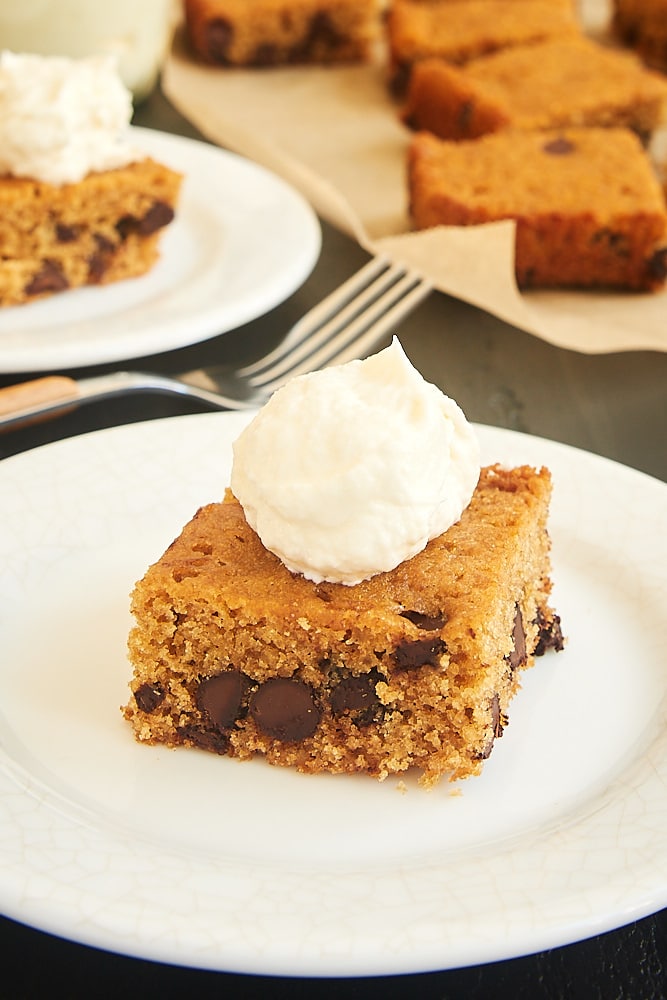 I confess that I'm not a big fan of S'mores in their traditional form. They're just a bit too messy for my liking. But the flavors of S'mores? I'm definitely on board with those. And those wonderful flavors are on delicious display in this Chocolate Chip Graham Cracker Snack Cake.
It all starts with a simple cake made with lots of graham cracker crumbs. We can't forget the chocolate, so that cake also has plenty of chocolate chips mixed into it. The marshmallow component comes in the form of a simple, sweet, fluffy frosting. Put it all together, and you've got one fabulous twist on S'mores!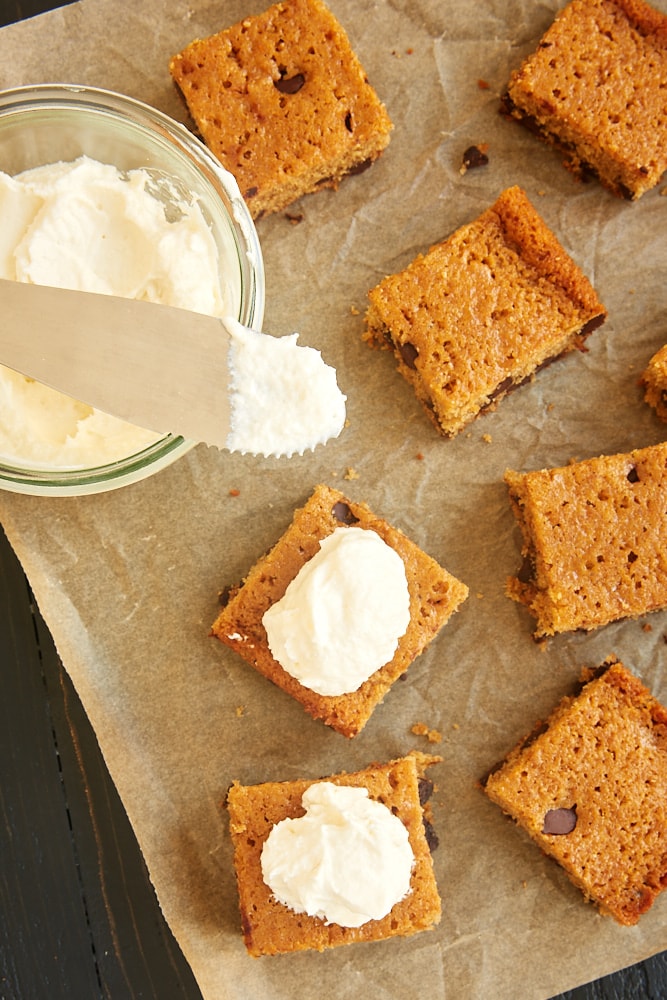 I don't often bake from cookbooks these days, but I've had this recipe from Cake Keeper Cakes bookmarked for a really long time. I hate that it's taken me so long to make it! It is easy to make, has fantastic flavor, and is just the kind of everyday dessert that I love.
The frosting on this cake is a simple one made with just a few ingredients. If you're going to bake and serve the cake on the same day, go ahead and frost the cake if you like. Otherwise, you can store the frosting in the refrigerator. Then just bring it to room temperature and dollop it on top of pieces of the cake. It's a fun and different presentation than a traditionally frosted cake.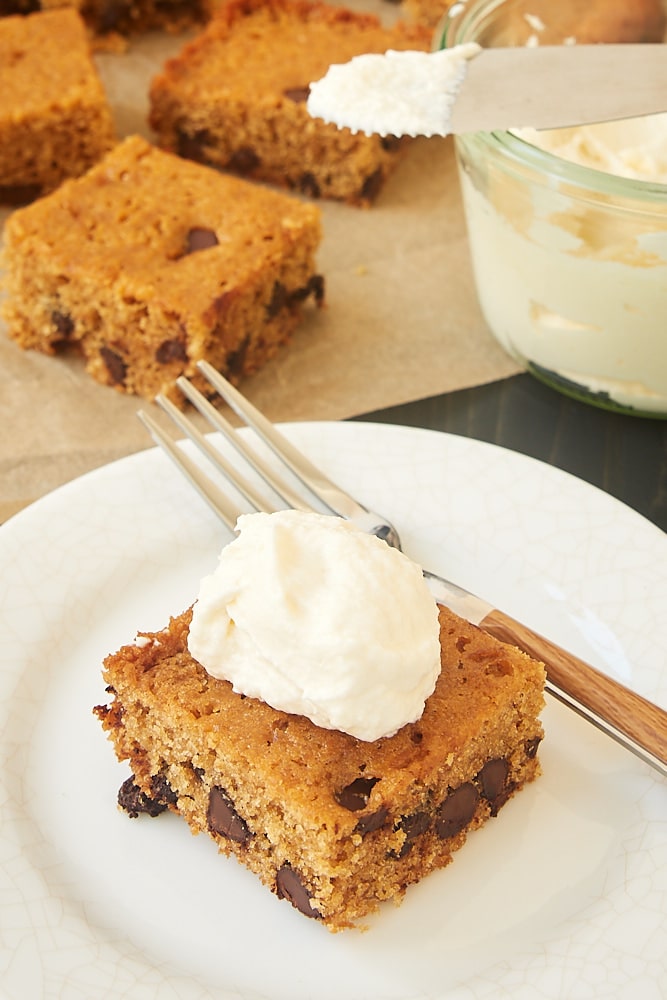 Speaking of that frosting, it has skyrocketed near the top of my favorite frostings list. It's the perfect amount of sweet with a great marshmallow flavor. I have a feeling I'll be making it again and again!
If you're looking for a sweet, simple cake for a special treat, I can't recommend this recipe enough. It has such wonderful flavor, and it's easy enough to make that you may find yourself baking it whenever you need a simple dessert.
Find more cake recipes in the Recipe Index.
More Snack Cake Recipes