If you're looking for some last-minute Valentine's Day treats, Krusteaz has you covered with quick and easy recipes.

Not only is it almost Valentine's Day, but February is Heart Health Month, so Krusteaz's Heart Healthy Buttermilk Pancake Mix fits the bill and can provide a starting point for a special breakfast. Maybe something like PB & Jamcakes or Raspberry Almond Pancakes. And don't forget my Ricotta Almond Pancakes with Cinnamon Pear Topping.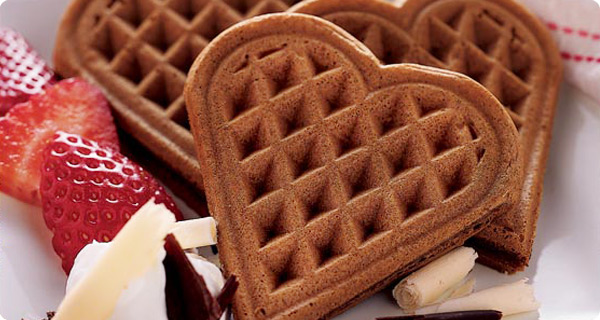 And how cute are these Chocolate Valentine Waffles? I can just imagine those with a little whipped cream and a sprinkling of nuts.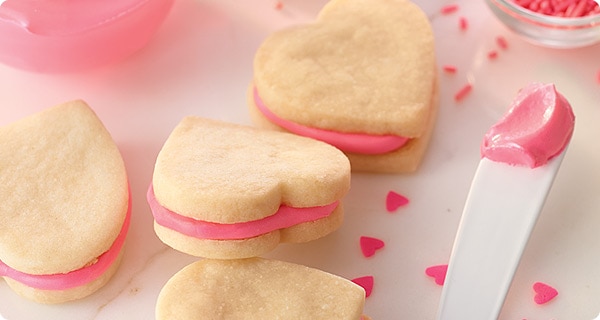 In the dessert category, go heart-shaped with Easy Valentine Sandwich Cookies. Shortbread cookie mix plus a simple frosting make these quick and easy. Plus, they'd be great for little hands who want to help in the kitchen. With that same mix, you can also make Valentine Shortbread Cookies? Aren't they adorable?
Have a sweet Valentine's Day!
Disclosure: This post is sponsored by Krusteaz.