January 19, 2015
Red Wine Brownies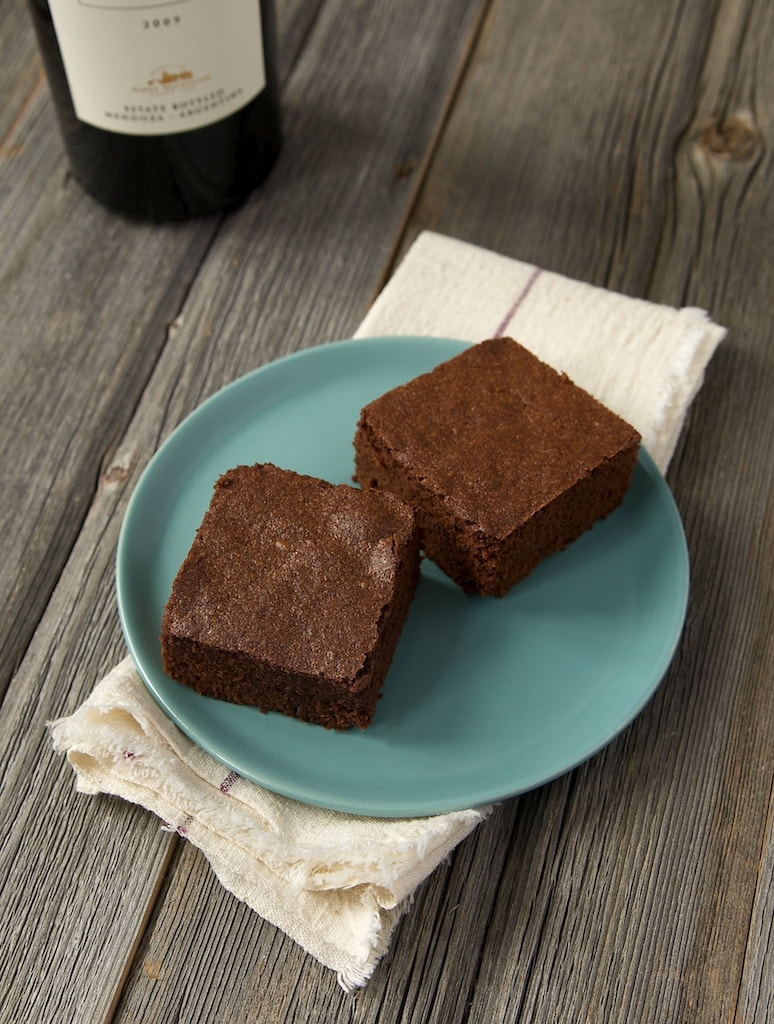 I've had "make brownies with wine" on my baking to-do list for quite a while now. I remember seeing a chocolate dessert made with wine and thinking that brownies made that way would just have to be amazing. Chocolate and wine, after all, are two of my favorite things! Now I'm only sad it took me so long to make these.
There isn't a huge wine flavor in these brownies. Rather, the wine adds a lovely complexity to the chocolate flavor for an unforgettable brownie experience. With as many different things I bake, I really don't like to make any definitive proclamations. But I can confidently tell you that these are my current favorite brownie.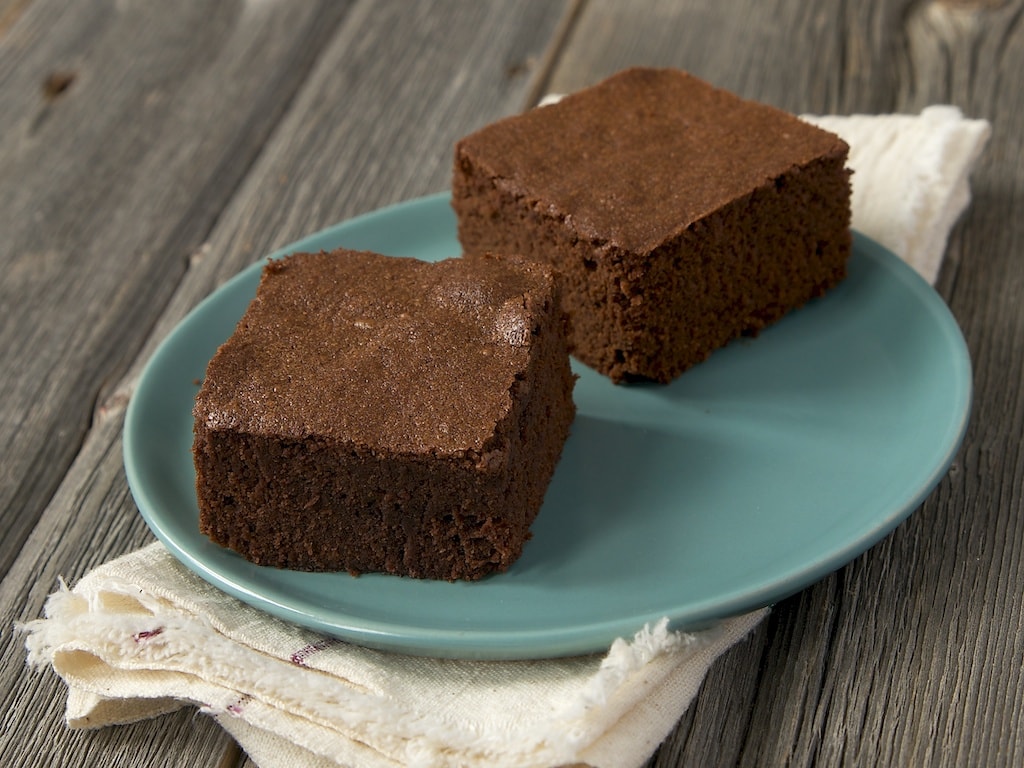 I recommend using a big, bold wine for these brownies. I used a Malbec, which is one of my favorites. Cabernet Sauvignon and Merlot are good options as well. Just as you should use a chocolate you would enjoy eating, be sure to choose a wine that you would enjoy drinking.
These are the kind of brownies that are worth savoring every bite. Grab a couple, put on your favorite PJs, curl up on the couch with a blanket and a good movie, and just enjoy.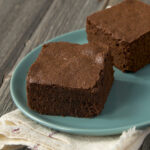 Ingredients
6 ounces bittersweet chocolate, roughly chopped
1/2 cup unsalted butter
1 cup granulated sugar
2 large eggs
1/4 cup red wine
1 cup all-purpose flour
1/2 teaspoon salt
Instructions
Preheat oven to 350°. Grease an 8-inch square baking pan.
Place chocolate and butter in a microwave-safe bowl. Heat at half-power in microwave in 30-second increments until butter has melted and chocolate melts when stirred. Stir until smooth. Set aside to cool slightly.
Mix sugar and eggs in a large mixing bowl until thoroughly combined. Add cooled chocolate mixture and wine, and mix well. Add flour and salt, and mix just until combined.
Transfer batter to prepared pan and spread evenly. Bake 35 to 40 minutes, or until a pick inserted into the center comes out with moist crumbs. Cool in pan 10 minutes before cutting into bars.
https://bakeorbreak.com/2015/01/red-wine-brownies/
Copyright 2016 Bake or Break