We're still a few days away from the official beginning of fall, but football season is already in full swing. Having graduated from Ole Miss, one of the best tailgating schools there is, I feel like I know a little about tailgating food. Granted, most of Ole Miss' tailgating involves food served on fine linens and silver and eaten by ladies in heels and gentlemen in ties. But, the food is always a big part of things. Regardless of your game day attire, these biscuits are a must for your menu.
There are so many ways to enjoy them. Split them open, spread on a little PHILADELPHIA Garden Vegetable Cream Cheese Spread and add some bacon for some tasty biscuit sandwiches. Spread on a bit of your favorite homemade pimento cheese. Serve alongside brisket or pulled pork. Or, if your football menu is being served at home, serve up a batch of these with chili or your favorite soup.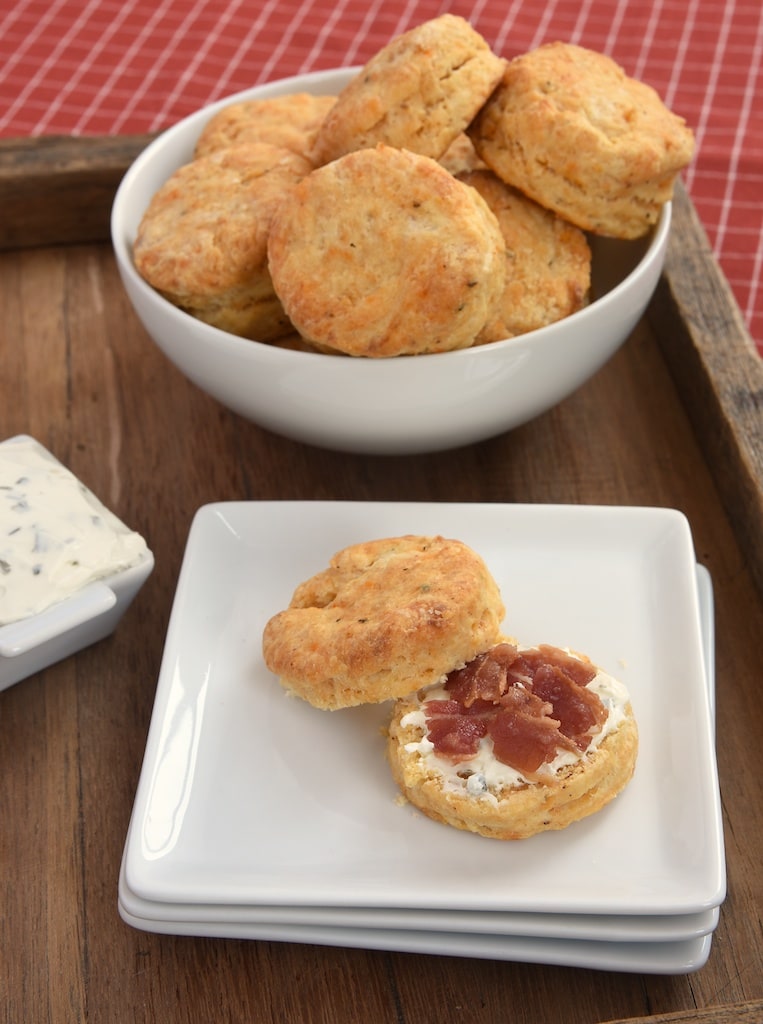 Along with PHILADELPHIA Cream Cheese, I added Frank's Hot Sauce to these biscuits for a little spicy kick. You can adjust it to your taste, but I like to add just enough to give them a hint of heat. One of the best things about these little guys is that you can easily change the spice profile to complement whatever is on your menu. I love smoked paprika, so I tend to reach for that often. But, other spices work well, too. Try garlic powder, cayenne pepper, oregano, or even your favorite spice blend.
When I bake with cream cheese, I always use PHILADELPHIA. Not only is it delicious, but it's made with good stuff like fresh local milk and real cream. Within just six days, it goes from the farm to fridge. And, there are limited preservatives and real ingredients in their products.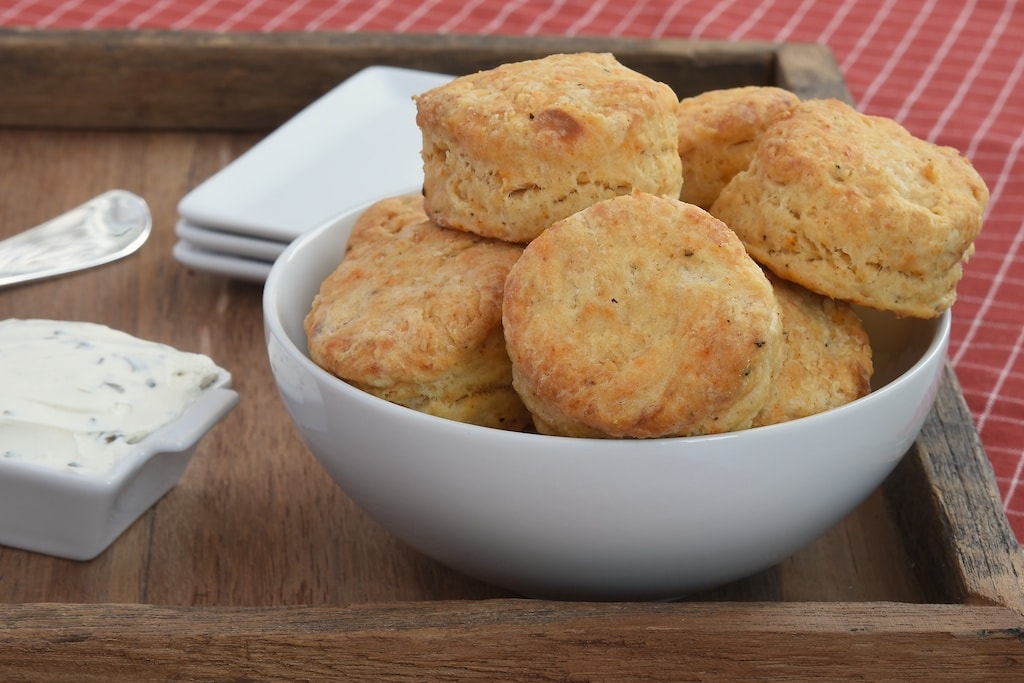 The addition of cream cheese to these biscuits adds such flavor and makes for such a lovely texture. The kick from the hot sauce and spices make them a favorite with us. And, they're so simple to make that you'll find yourself mixing up a batch often!
Disclosure: I have been chosen by Kraft Foods to be a spokesperson for Philadelphia Cream Cheese. I have been provided with compensation for my time. All opinions are my own. For more cheesecake inspiration, be sure to visit www.creamcheese.com.