February 26, 2013
Coconut Pecan Macaroons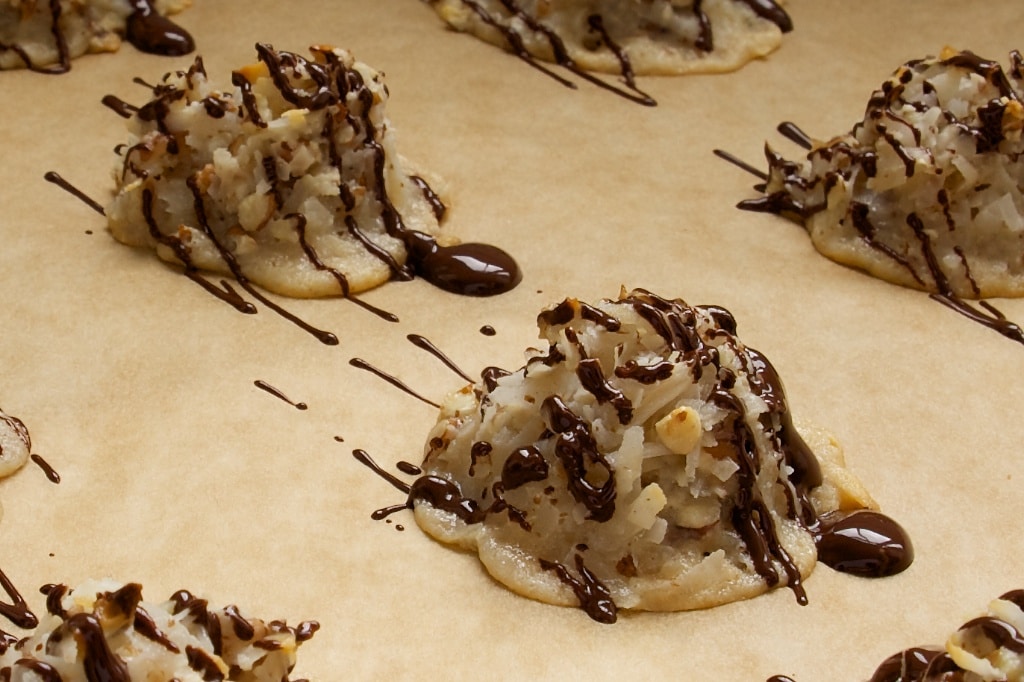 We all need a little easy in our lives sometimes. I've had this macaroon recipe bookmarked for a while, but I had yet to make them. I would see it, linger on its appealing simplicity, then ultimately move on to something else.
But, at the beginning of an insanely busy week, these little cookies appealed to me in a big way.
I can't imagine a more simplified way to make macaroons. The handful of ingredients you'll need are ones most of us usually have on hand. You don't even need sugar. You'll get plenty from the coconut and condensed milk. They mix in mere minutes. And, on top of all that, they're really good!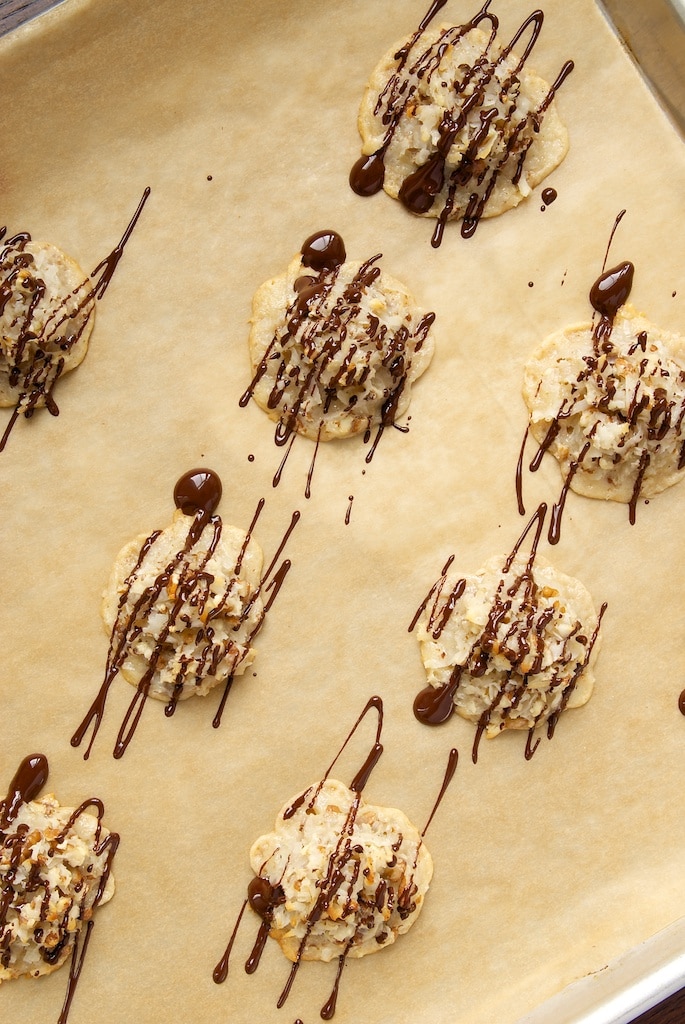 The flavor is reminiscent of one of my all-time favorite things – that coconut-pecan frosting that usually tops off German chocolate cake. If you're like me, that's the best part of the whole cake.
To make these even more like German chocolate cake, I melted a little chocolate to drizzle on top of them. If you want even more chocolate, you could also dip the bottoms of these into chocolate. Or, go for it and dip half the cookie to coat it in chocolate.
Coconut Pecan Macaroons
Yield: about 36 cookies
Prep Time:10 minutes
Cook Time:10 minutes per pan
Coconut Pecan Macaroons are sweet, nutty treats made with just a handful of ingredients.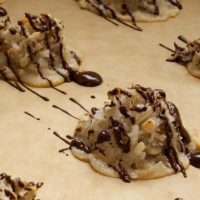 Ingredients:
3 cups sweetened flaked coconut
1 cup chopped pecans
14 ounces sweetened condensed milk
1 teaspoon vanilla extract
1/4 teaspoon salt
2 to 3 ounces semisweet chocolate
Directions:
Preheat oven to 350°F. Line baking sheets with parchment paper or aluminum foil.
Combine the coconut, pecans, condensed milk, vanilla, and salt. Drop by scant tablespoonfuls onto prepared pans. Bake, one pan at a time, 8-10 minutes, or until set and coconut is lightly toasted.
Cool completely on pan.
Place the chocolate in a microwave-safe bowl. Microwave at half power in 30-second increments until chocolate melts when stirred. Drizzle the chocolate over cookies. Allow the chocolate to cool and set before serving.