January 23, 2012
Salted Caramel Pecan Bars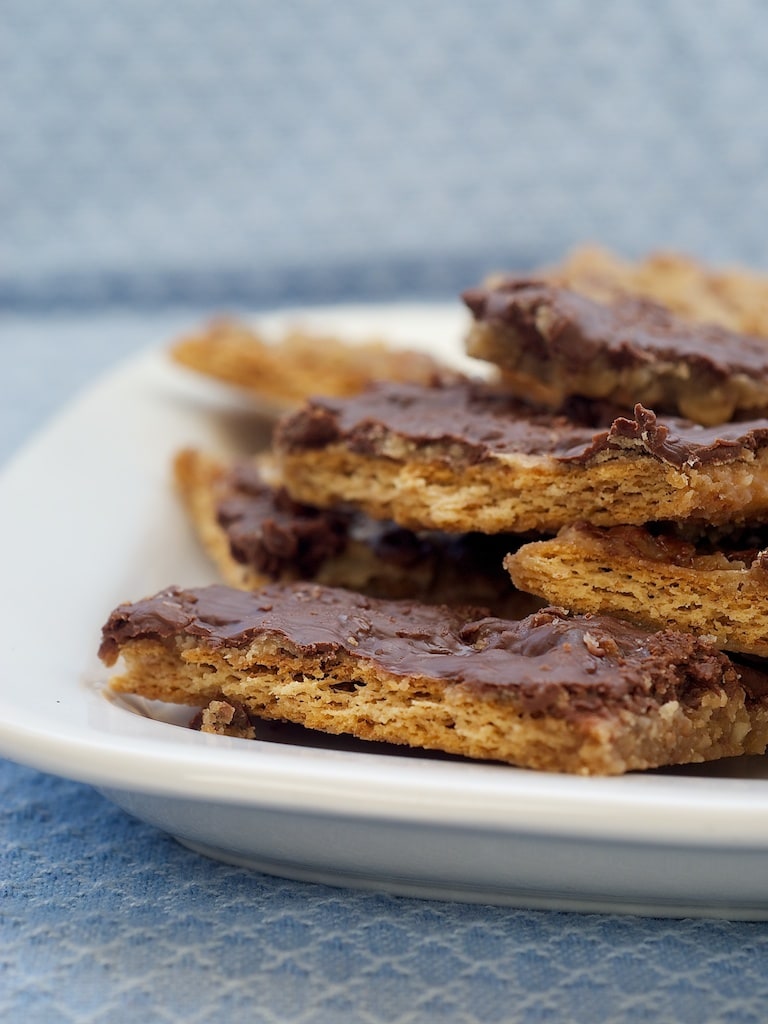 I generally have some hesitation in sharing super-easy recipes like this one. Then, I have an internal discussion with myself about how we all need to have a collection of embarrassingly easy sweets to make when we are lacking in time and/or inclination. After that, I end up sharing them with you with some near-apology about how easy they are. This particular tastes-too-good-to-be-this-easy treat comes from Southern Living 2010 Annual Recipes.
While there is baking involved with these, it's not in the traditional sense. No flour, just a few ingredients, and very little mixing. Store-bought graham crackers get things started by providing a crust. Add to that a sweet mixture of buttery pecans, and that's all that's required to get these ready for baking.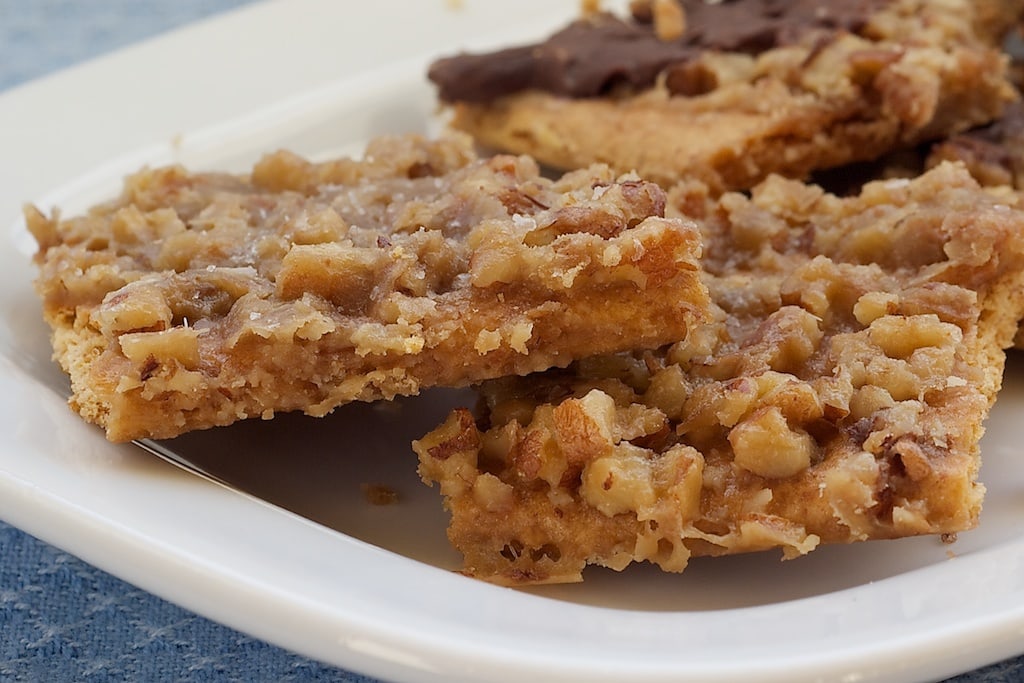 Even more than my love of pecans, I was drawn by the sweet/salty combination of these treats. Salted caramel is a glorious thing, but making it is far from it. These bars get you the taste of salted caramel without all the effort.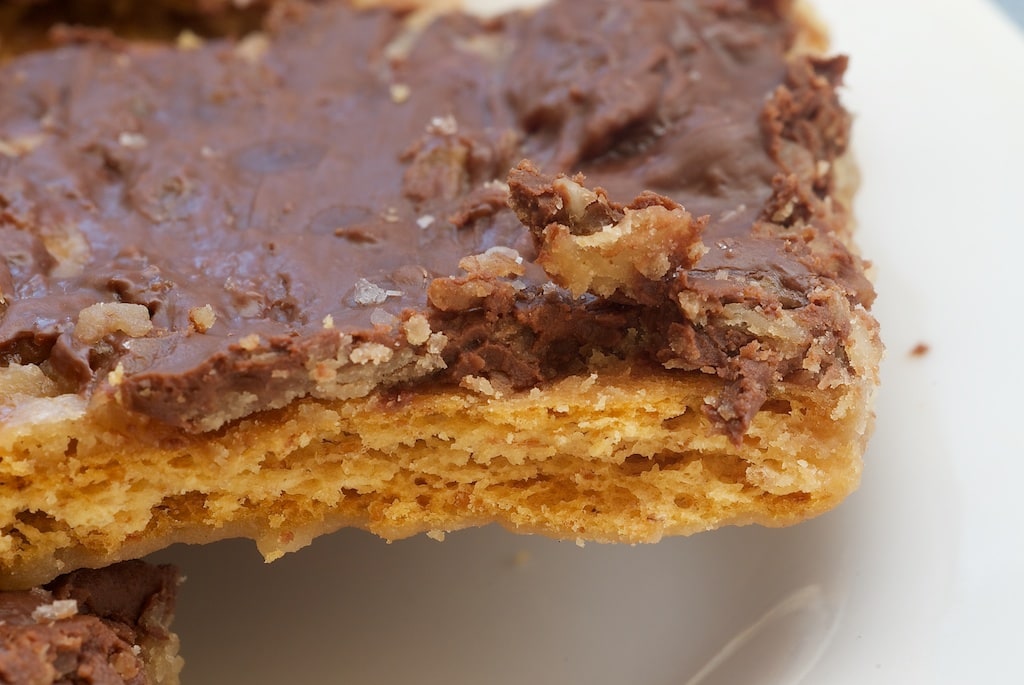 If you want a little something different, you can add chocolate to these when they come out of the oven. At Quinn's urging, I made half of these with chocolate. He preferred the chocolate version, but I was a bigger fan of the non-chocolate side. Shocking, I know.
These are nice and crunchy after they're cooled from the oven. If you have a little patience, a wonderful thing happens after a couple of days. The bars soften and become chewier. To me, it's definitely worth the wait to get them to that point. But, don't be surprised if they don't last long enough for you to find out.
Salted Caramel Pecan Bars
Prep Time:20 minutes
Cook Time:20 minutes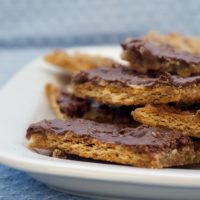 Ingredients:
12 whole graham crackers
1 cup firmly packed light brown sugar
3/4 cup unsalted butter
2 tablespoons heavy cream
1 teaspoon vanilla extract
1 cup chopped pecans, toasted
1/4 teaspoon kosher salt
1 cup semisweet chocolate chips (optional)
Directions:
Preheat oven to 350°.
Line a 15″x 10″ jellyroll pan with aluminum foil. Lightly grease foil. Arrange graham crackers in a single layer in pan, slightly overlapping edges.
In a medium saucepan, combine brown sugar, butter, and cream. Bring to a boil over medium heat, stirring occasionally. Remove from heat. Stir in vanilla and pecans. Pour butter mixture over graham crackers and spread evenly.
Bake for 10-12 minutes, until lightly browned and bubbly. Sprinkle with salt. Slide foil from pan onto wire rack. Cool completely before breaking into bars.
To make a chocolate version, top bars with 1 cup semisweet chocolate chips after removing from oven. Let stand 3 minutes before spreading over bars. Add salt and continue as above.