May 30, 2011
Chewy Chess Tart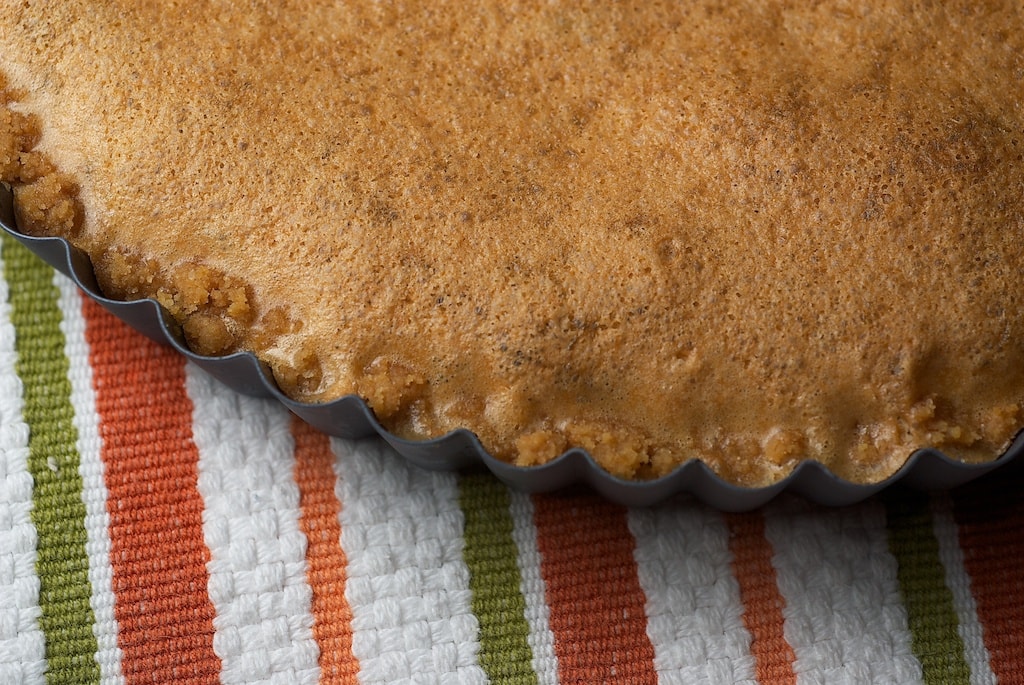 Several weeks ago, I went to my very first pop-up shop since moving to New York. Martha Stewart opened up a weekend pie and tart shop to celebrate the release of her new cookbook, Martha Stewart's Pies & Tarts.
Sadly, there was a one-pie-per-person limit. There was a lot of pressure in making just the right choice. After no small amount of deliberation, I chose this Chewy Chess Tart.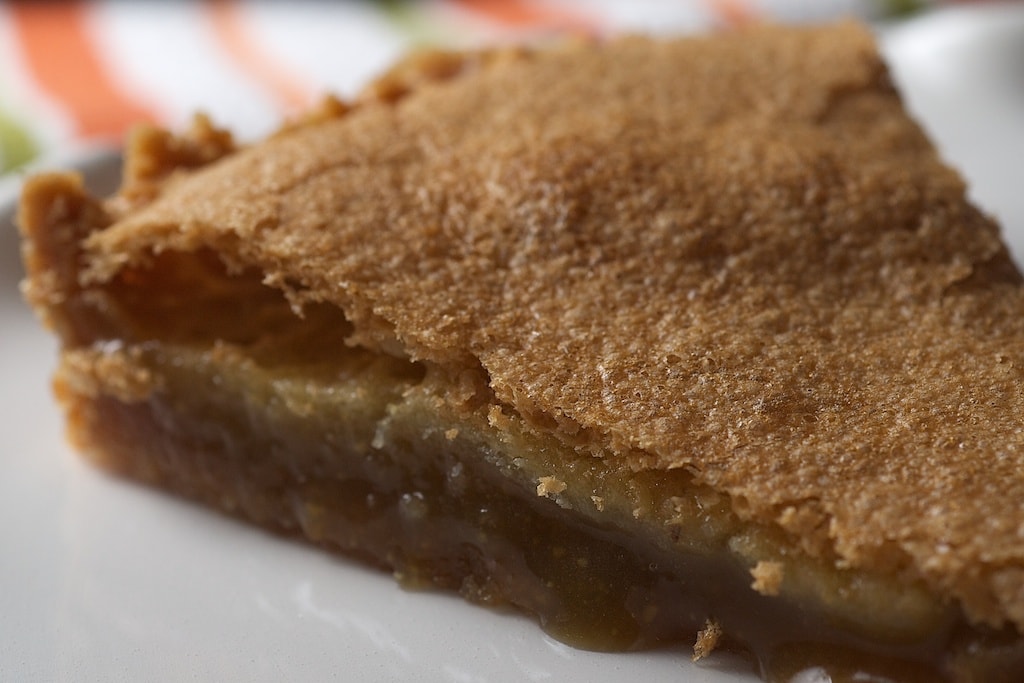 Chess pie was my favorite pie for most of my childhood. I never had any idea what went into one. I just knew I liked it. Now that I consider myself somewhat of a baker, I am fascinated by this pie and its simplicity. How is it possible that sugar, butter, and eggs can evolve into something so amazingly good?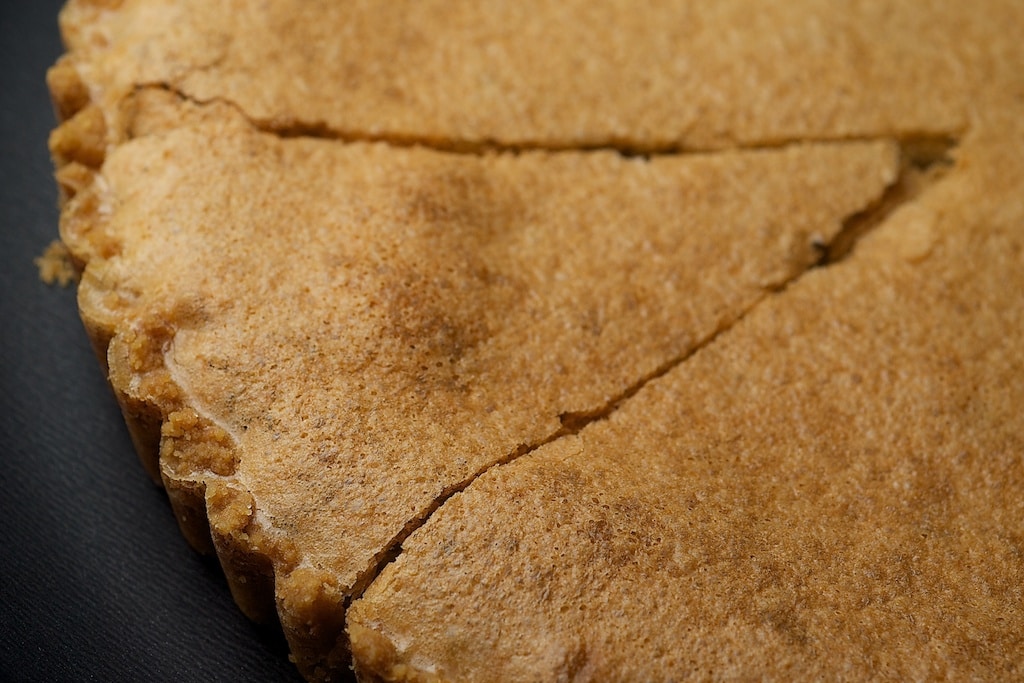 This pie tastes far more complex than its list of ingredients might lead you to believe. The baking of a custard-like pie, however, can be a bit tricky. While I tend to like underbaking by a smidge, that is not the way to go with this one. If it's not baked long enough, you'll end up with a gooey mess.
I am a big fan of this nontraditional (to me, at least) vanilla cookie crust. Honestly, if the pie doesn't turn out just right, you could be content just eating that crust.
Chewy Chess Tart
Yield: 8-10 servings
Prep Time:30 minutes
Cook Time:52 minutes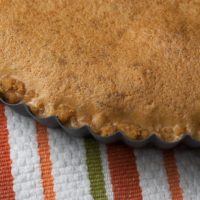 Ingredients:
For the crust:
1 & 1/4 cups finely ground vanilla wafer cookies (about 45 cookies)
5 tablespoons unsalted butter, melted and cooled slightly
2 tablespoons granulated sugar

1/4 teaspoon salt
For the filling:
1 cup granulated sugar
1/2 cup packed light brown sugar
1 tablespoon fine cornmeal
1/4 teaspoon salt
3 large eggs
1 large egg yolk
1/2 teaspoon pure vanilla extract
1/2 cup unsalted butter, melted and cooled slightly
Directions:
To make the crust:
Mix vanilla wafer crumbs, butter, sugar, and salt until combined. Press into the bottom and up the sides of a 9-inch fluted tart pan with a removable bottom. Refrigerate about 15 minutes, or until firm.
Preheat oven to 350°. Place tart pan on a rimmed baking sheet. Bake 12 minutes, or until crust is golden. Let cool slightly.
To make the filling:
Reduce oven temperature to 325°.
Mix both sugars, cornmeal, and salt. Break apart any clumps. Whisk in eggs, egg yolk, and vanilla. Whisk in butter until smooth. Pour filling into tart shell.
Bake 35-40 minutes, or until top is dark golden brown and the edge is set but the center is still just a bit wobbly.
Cool on wire rack 15 minutes. Refrigerate until completely cooled, 2 hours up to 1 day. Unmold and serve.