For those of you who follow me on Instagram or Twitter, you hopefully enjoyed following along with my recent trip to Seattle. When Krusteaz asked me to fly to Seattle to attend IFBC (International Food Bloggers Conference) and tour the Krusteaz facilities, I very excitedly agreed. I'd never been to Seattle or gone to a big blogger conference. Also, I always find it so interesting to visit a brand and see how everything works.
We hit the ground running on Friday morning with a trip to Krusteaz for breakfast and a tour of the facilities. We got to hear the history of the company (Did you know it all started with a door-to-door dress salesman and a bridge club?) and see the test kitchens. Our test kitchen hosts, Malia and Rosemary, couldn't have been more gracious and welcoming.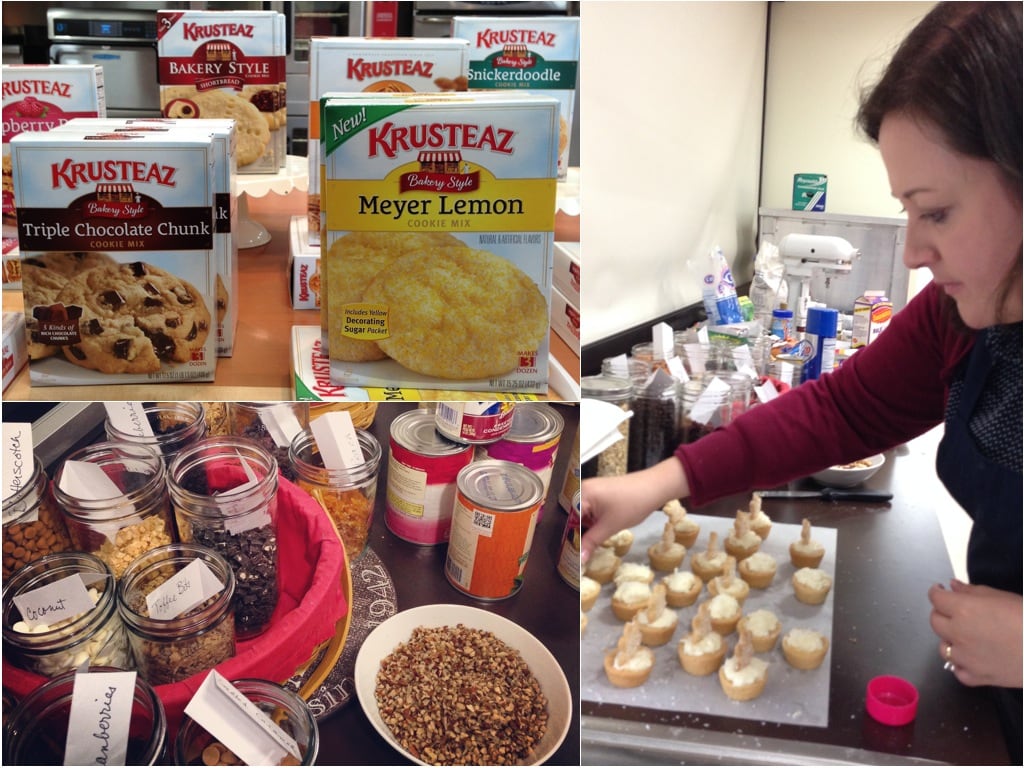 Then, we had a fun little baking challenge. We paired up and were tasked with making a holiday themed cookie that we then packaged as if we were giving it as a gift. We could choose from a whole table full of Krusteaz mixes and other ingredients. If you've never been thrown into a baking challenge, it's quite an experience. Throw in the fact that you're baking with someone you just met, and it's even more interesting. It's a great way to get to know someone.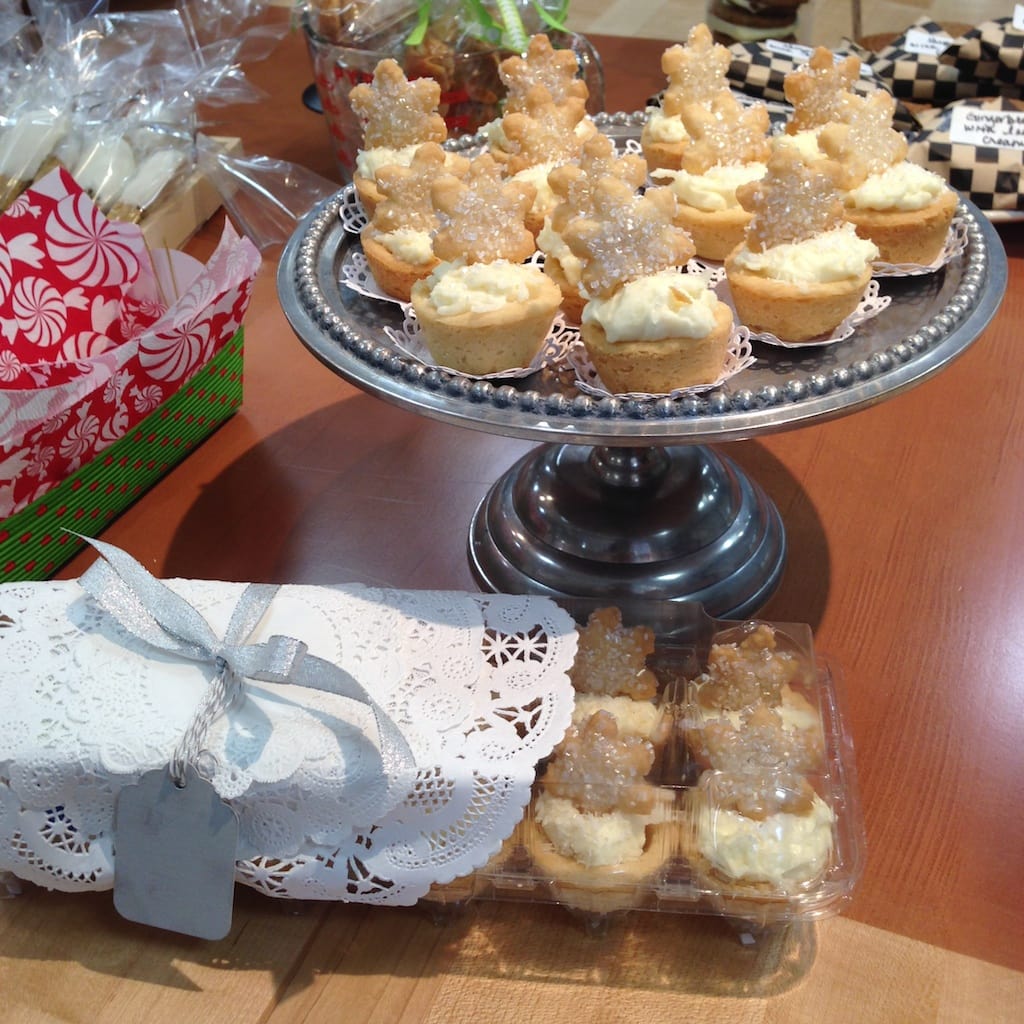 Each group huddled and came up with a plan. Scarlett of Made It. Ate It. Loved It. and I decided on a winter holiday theme. We made cookie cups out of Krusteaz Shortbread Cookie Mix, filled them with a fluffy white coconut frosting, and topped with little shortbread snowflakes. They were so cute!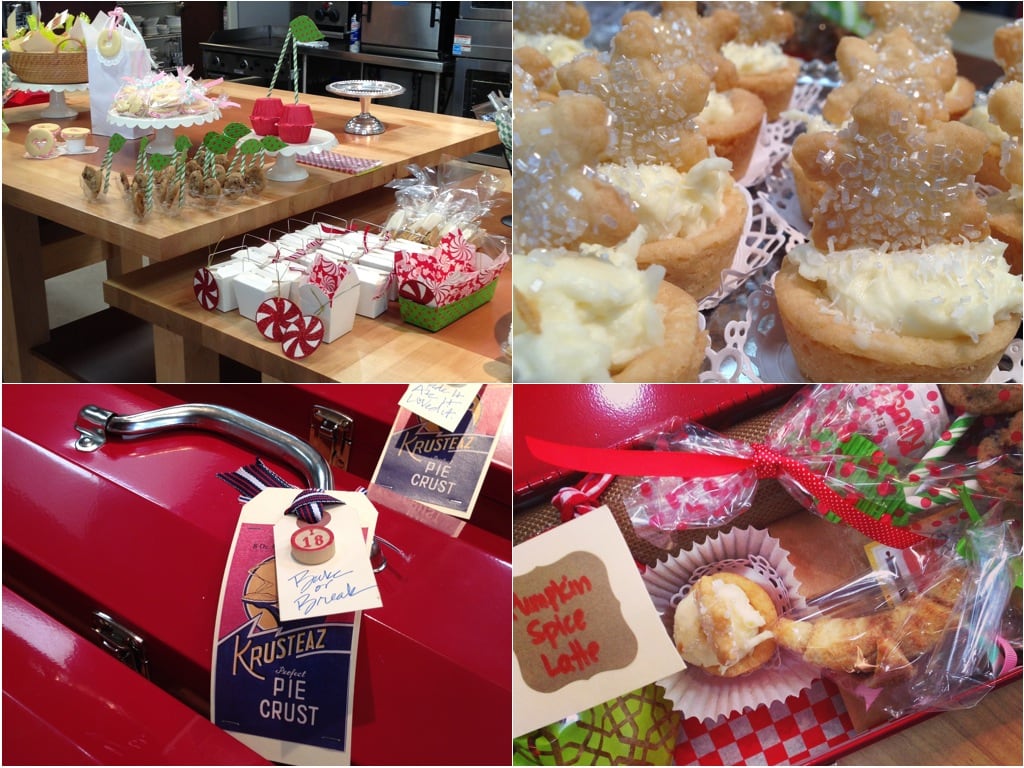 After we all finished our cookies, each group presented their cookies to the rest of us. It was so fun to see everyone's creations. They were all so different. I loved seeing everyone's personalities come through with their cookies. Then, we all happily exchanged cookies to enjoy for ourselves. Krusteaz supplied each of us with cute tool boxes with baking tools and plenty of room for cookies!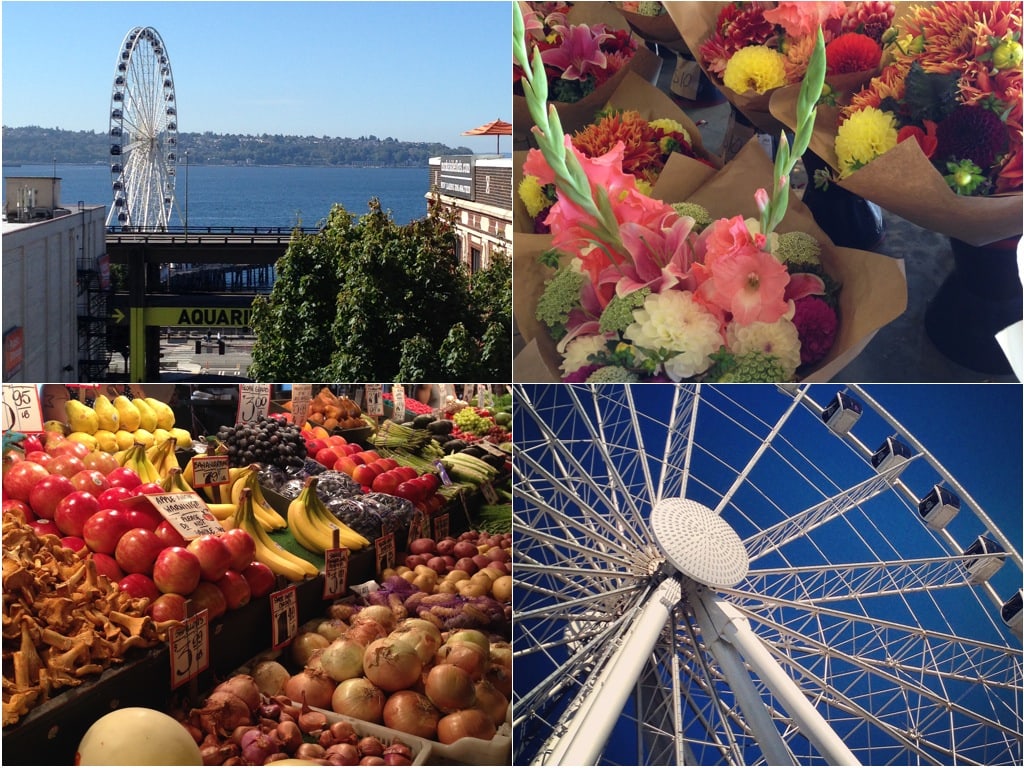 I found a bit of time to see the city, too. I had to make sure I saw the coast, as I see the opposite coast on a daily basis. A group of us went also went on an excursion to Pike Place Market to see all the great food, flowers, and more. It was so crowded, but I'm glad I got to see as much of it as I could.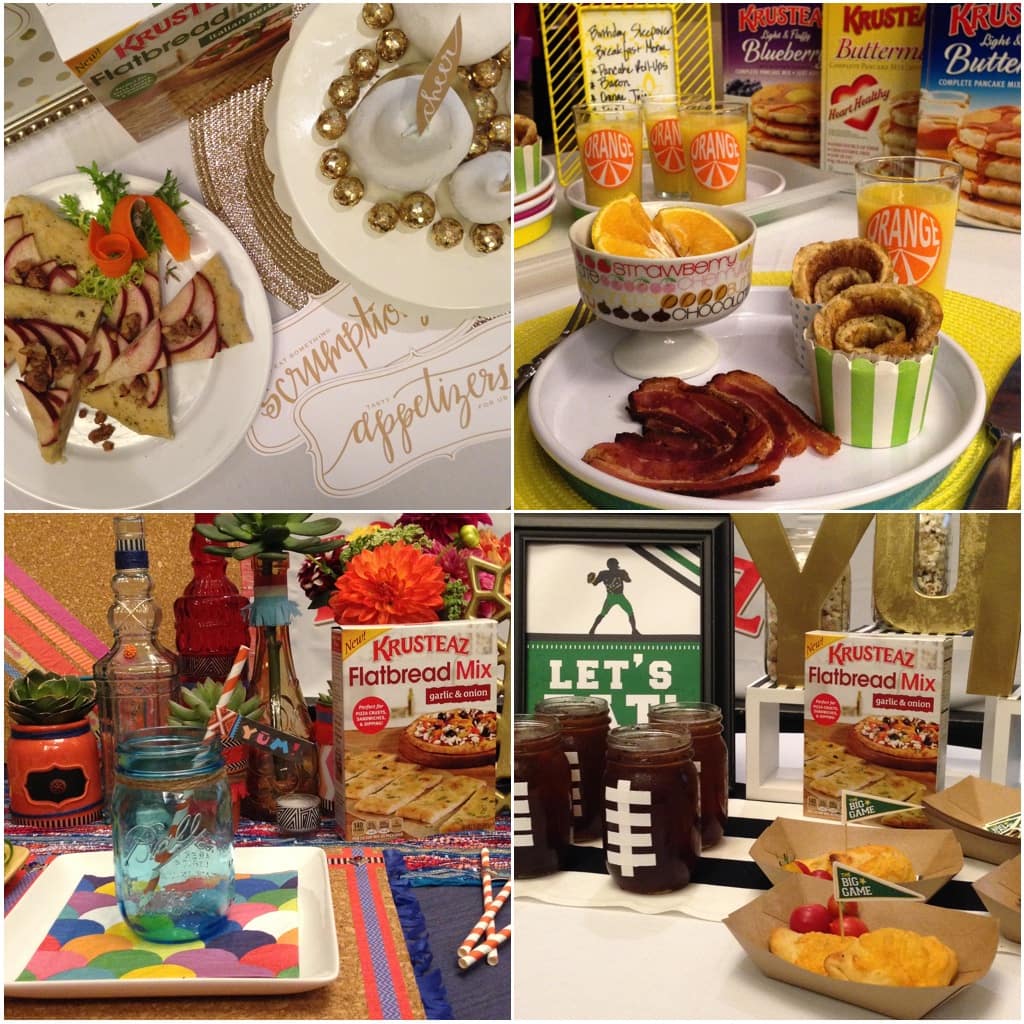 Throughout the weekend, we were able to attend IFBC and learn about everything from photography to behind the scenes blogging practices. Plus, there was lots and lots of food. Krusteaz also hosted a session about their new Flatbreads. The lovely Jenn of Hostess with the Mostess demonstrated some great ideas for incorporating the flatbreads into recipes and entertaining.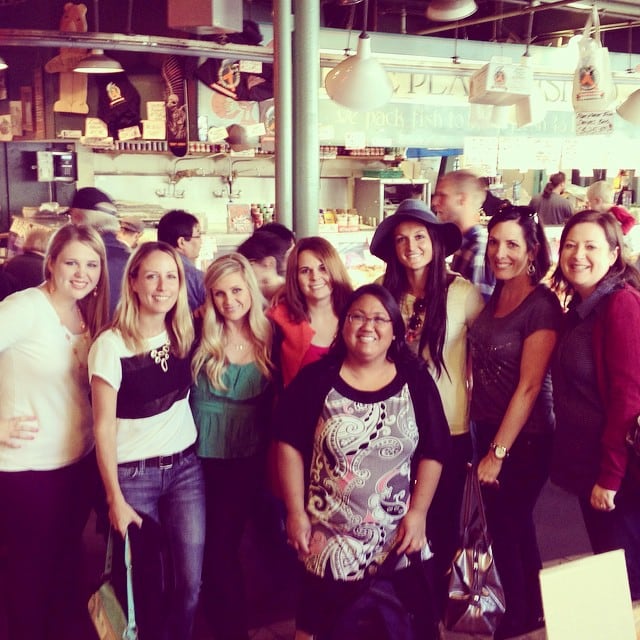 Left to right: Toni of Make Bake Celebrate, Jenn of Hostess with the Mostess, Lindsay of Lindsay Ann Bakes, Christi of Love from the Oven, JoElen from What's Cookin', Chicago?, Scarlett of Made It. Ate It. Loved It., Jo-Lynne of Musings of a Housewife, and me. Not pictured are Susan of Doughmesstic and Grace of A Southern Grace. Photo by Lindsay.
Blogging has brought me so many great things like this amazing trip. But, it also brings great friendships that I would otherwise have never had. I'm so happy to have left Seattle with new friends!
Thank you, Krusteaz, for a fun, delicious, educational, wonderful weekend!
Disclosure: Krusteaz provided travel, accommodations, and conference admission for me. All opinions written are my own.