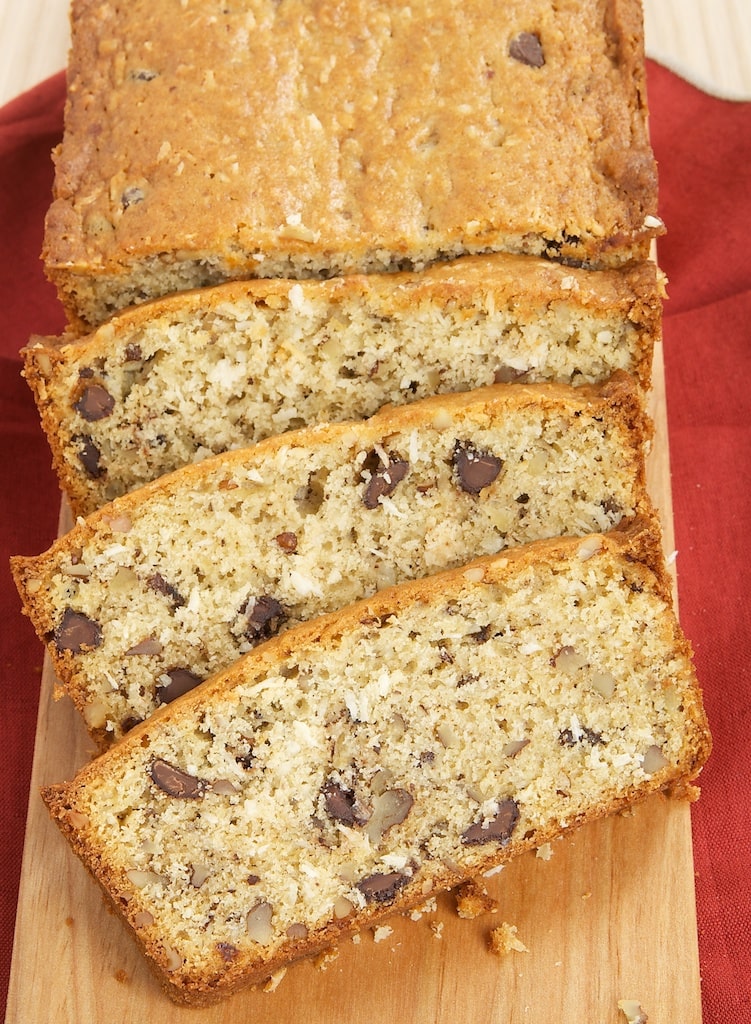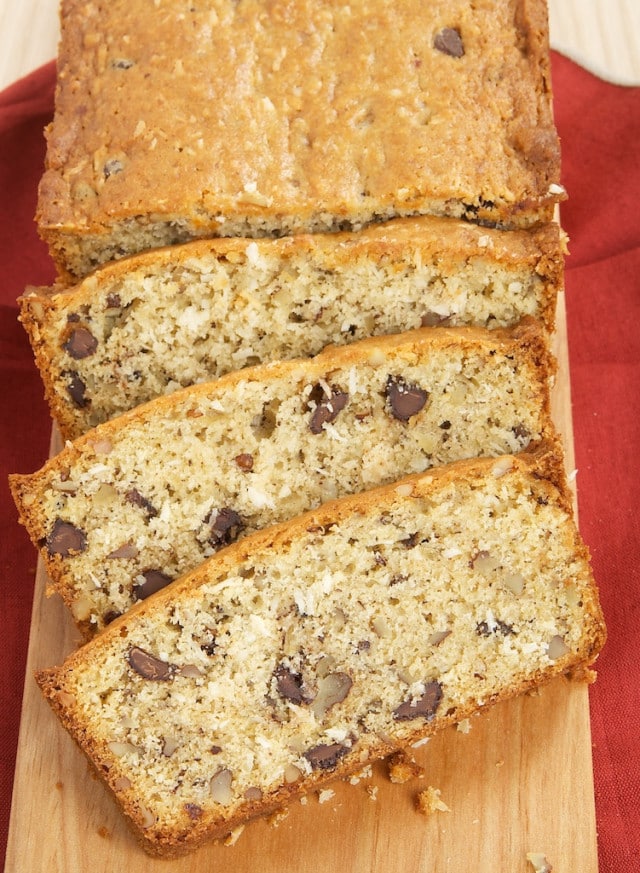 One of my favorite desserts is German Chocolate Cake with plenty of that gooey, nutty frosting. It's just such a magical combination of flavors! Chocolate, coconut, and pecans are each perfectly delicious on their own, but the combination is one I am not likely to resist.
With another of my loves being quick breads, it's almost unfathomable that I've never taken the flavors I love from that favorite cake and put them in a bread. That absence among BoB's recipes has now been officially remedied.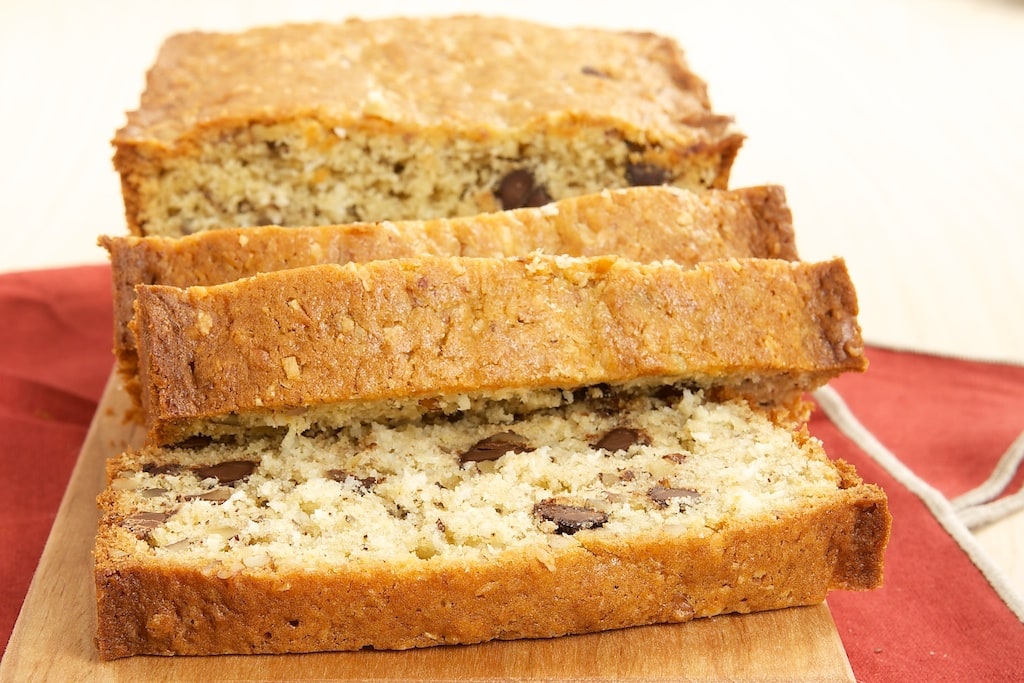 There are no real surprises here in making this bread. That's the beauty of quick breads, after all. Just mix it up, put it in the pan, and bake it. You won't even need a mixer for this one.
I tend to use buttermilk in quick breads for a little flavor and for the wonderful texture it gives the bread. I also opted for unsweetened shredded coconut instead of the more common sweetened flaked coconut. It may be a little tougher to find, but I really like using it here for a better coconut flavor and for the size of the pieces. (If you can't find it locally, you can order it from King Arthur Flour.)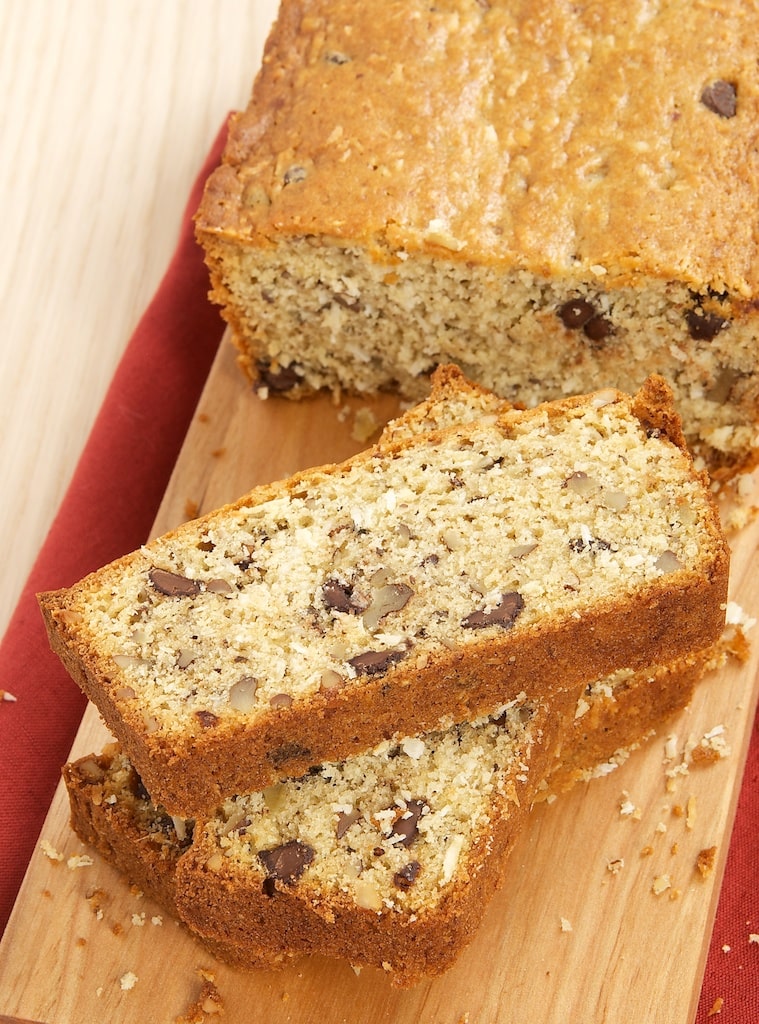 This bread is a great treat for breakfast, brunch, coffee breaks, or just because. I highly recommend serving it slightly warmed, as the chocolate will get a bit melty and gooey. That just pushes the irresistible level up a few more notches.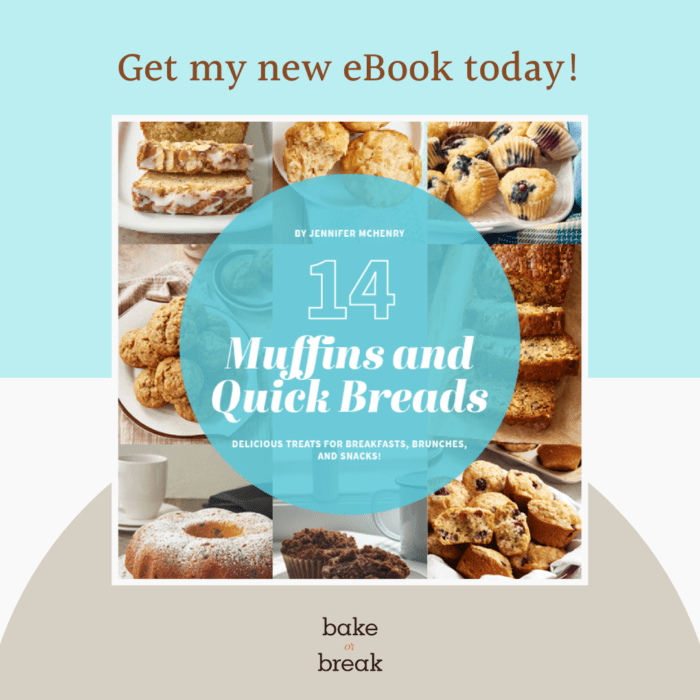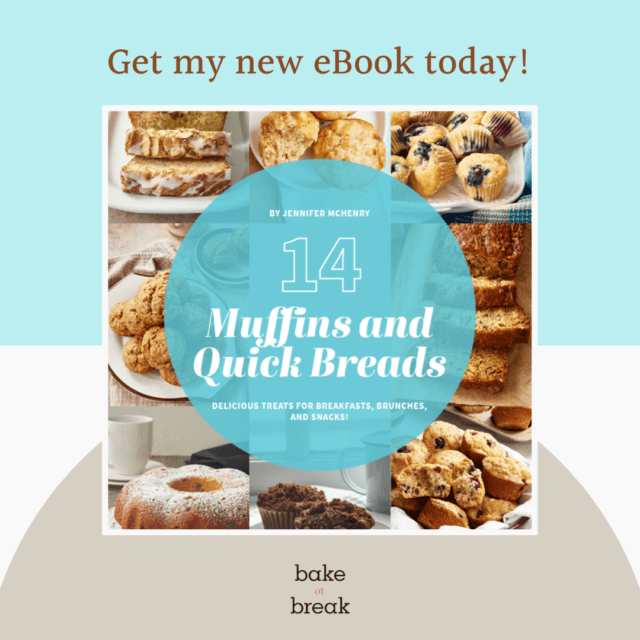 This recipe was originally developed for Clabber Girl, where I am a paid contributor.