Remember last month when I introduced you to the new Hershey's Spreads? Since then, I've been pairing them with various things to find my favorites.
If you missed the introduction, let's do a quick review. Hershey's recently introduced spreads in three varieties – Chocolate, Chocolate with Almond, and Chocolate with Hazelnut. I've tried them all, and I've yet to decide which is my favorite. I like them all!
One of my favorite ways to enjoy these spreads is on a toasty bagel. For most people, living in New York means that you have a bagel shop nearby. I am no exception, as there's a little bagel place just down the street. A fresh toasted bagel is one of my favorite indulgences. A little bit of a Hershey's Spread makes it even better. Any of the three are delightful, but I have a soft spot for Chocolate with Hazelnut on my bagel.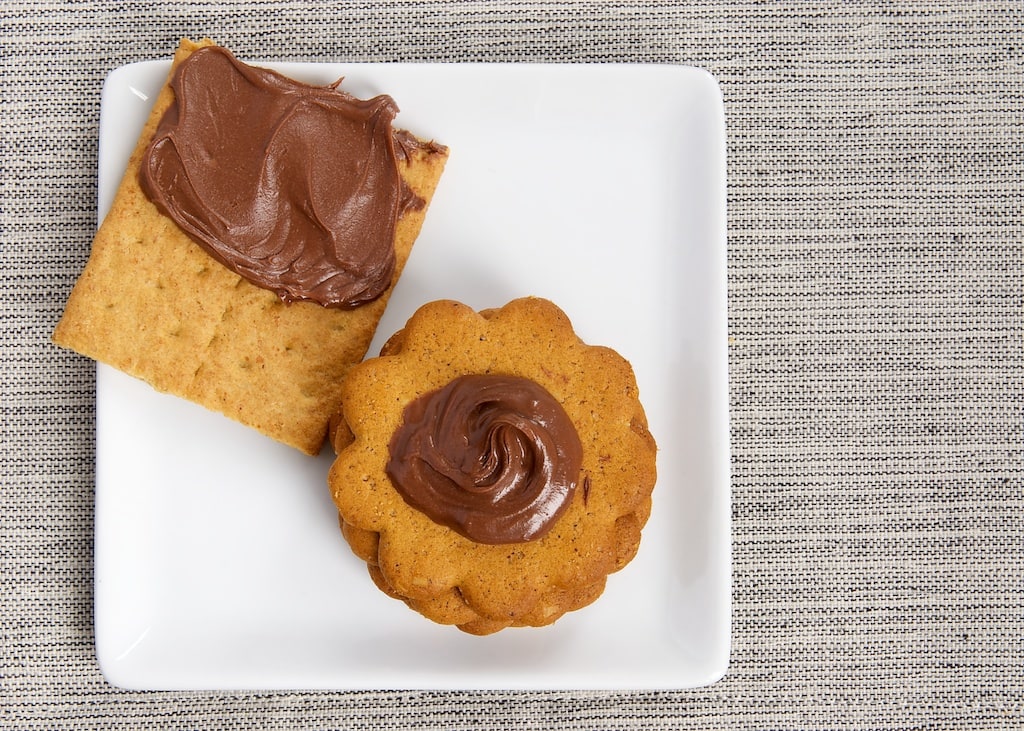 As much as I bake, I don't buy cookies often. But, there are a few exceptions. Graham crackers are an essential pantry staple, right? There's no telling how many pie crusts I've made with them. They may be at their best, though, when you want a sweet snack. Spread a bit of Hershey's Chocolate Spread on a few graham crackers, and you're all set. I like the honey variety, but plain is a close second. If you want to go all-out chocolate, then combine one of the spreads with chocolate graham crackers.
One of our neighborhood bodegas stocks Anna's Almond Thins. As the name implies, they are thin, nutty cookies, but they also have a nice hint of cinnamon. I like to spread a little Chocolate with Almond on one or two for a sweet snack.
There are so many possibilities for pairing Hershey's Spreads. When I asked all of you last month to tell me what you would pair with these spreads, you had some really great ideas, from pretzels to fruit to croissants and more. What else would you pair with these spreads? Or, how would you use them in baking?
By the way, stay tuned for more fun with Hershey's Spreads this month, including a giveaway!
Disclosure: This post is sponsored by Hershey's. All opinions are my own.