It's no secret around here that I love chocolate. You would laugh if you saw the supply of chocolate I keep on-hand. Hey, you never know when you'll need to bake with it. Or, eat it.
Anyway, Hershey's recently asked if I would like to try their new Hershey's Spreads, and I very quickly said yes. Smooth, creamy spreads in three flavors with one thing in common – chocolate. Chocolate, Chocolate with Almond, and Chocolate with Hazelnut. How could I refuse?
In addition to the new spreads, I was also sent some great items to pair with them. I was given a choice of sweet, salty, or savory pairings. I, of course, went with sweet. That's what it's all about around her, right?

Among the pairings were graham crackers, a variety of cookies, dried fruit, and even a granola bar. While all of those things are perfectly delicious on their own, adding just a bit of one of the Hershey's Spreads really took it up a few notches.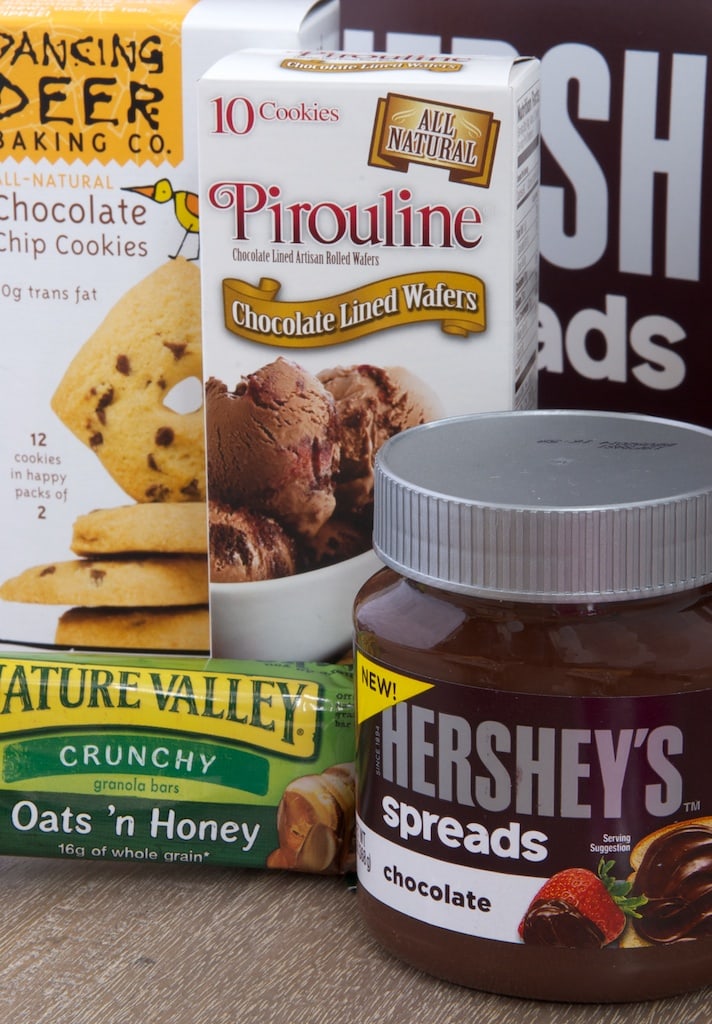 These spreads are even better than I had hoped. I'm already imagining all sorts of possibilities with them from baking to snacking. I'm sure I'll keep changing my answer, but right now I'm completely enamored with the Chocolate Almond spread. It's so different and just plain delicious.
In the coming weeks, we'll be talking more about Hershey's Spreads. There will definitely be some delicious ways to use those spreads. And, who knows? Maybe, just maybe, I'll be hosting a fun giveaway. Stay tuned!
I want you to help me out a bit, too. My challenge for you now is to tell me what food item you would pair with one of the spreads. It can be sweet, salty, savory, whatever sounds good to you. Leave a comment below with your pairing suggestions. I know you'll have some perfectly delicious ideas!
Disclosure: This post is sponsored by Hershey's. All opinions are my own.