December 2, 2011
Blueberry Jam Bars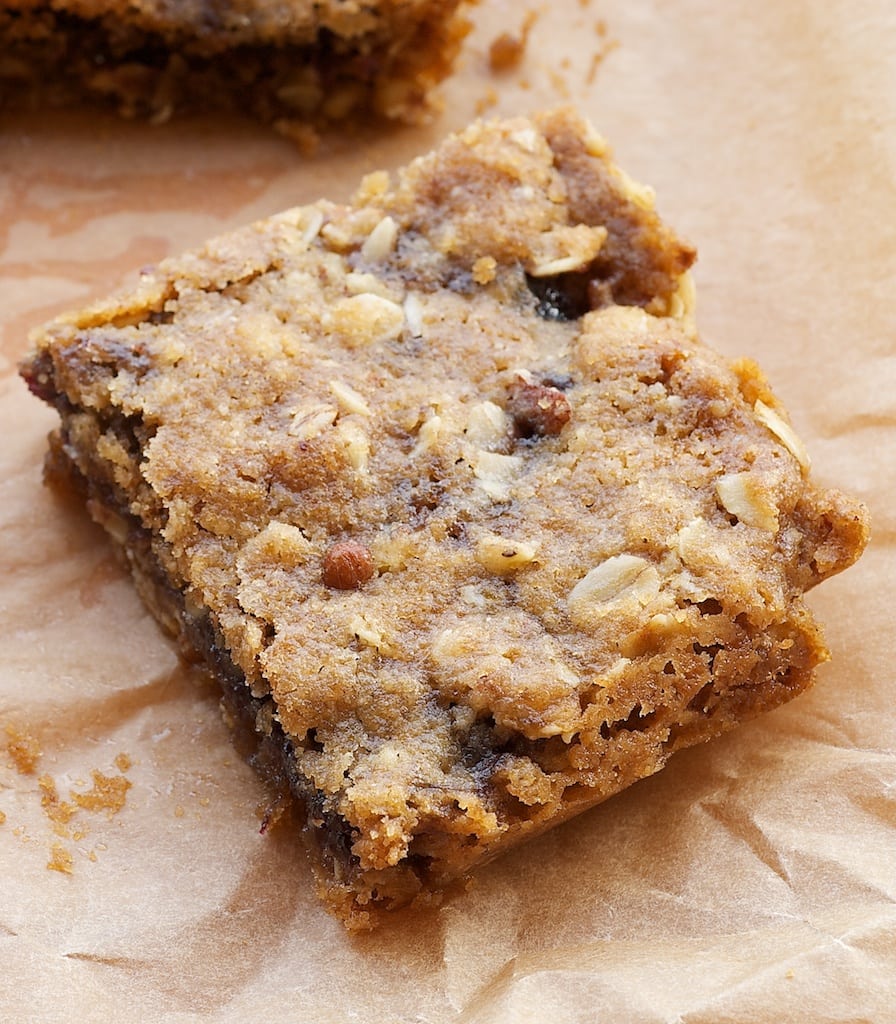 My first baking love will probably always be chocolate. I'm sure I am not alone in that sentiment. However, I do try to vary things a bit around the BoB kitchen. These bars are a nice deviation from the norm.
I'm pretty much a fool for the crust and crumb of these bars. Butter, oats, brown sugar, cinnamon, and pecans…. Yes, please! There's just something so warm and comforting about that combination. It's certainly hard to resist.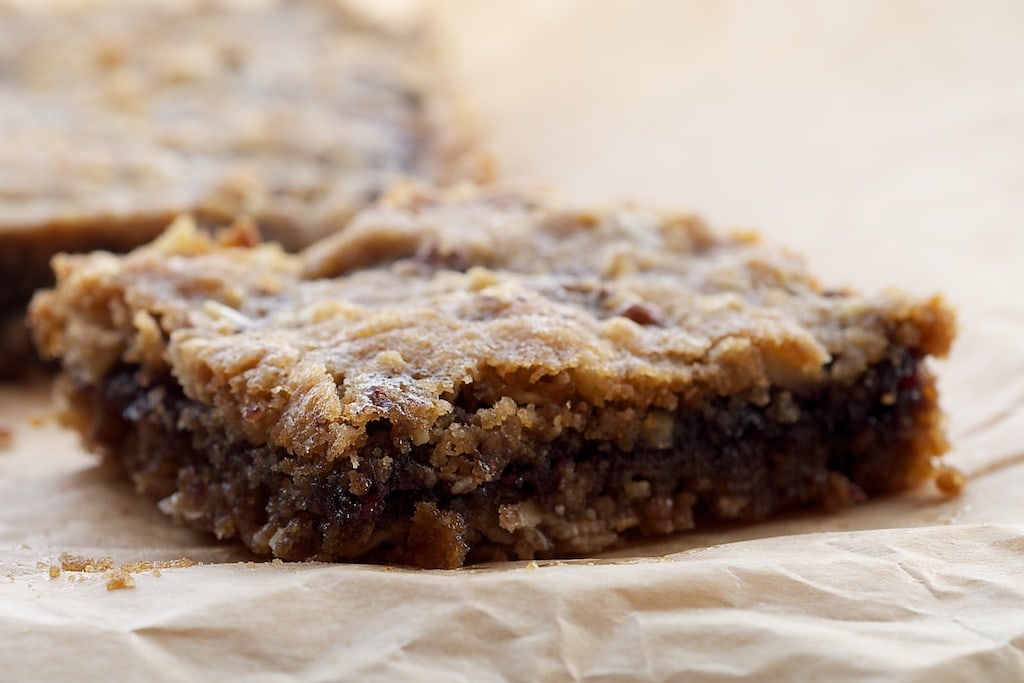 In between those delicious layers is a thin layer of preserves. I let Quinn choose the flavor, and he picked blueberry. I must say that I think he chose wisely. The combination of blueberry preserves with the crust/crumb is just right.
If you're an ice cream fan, these would probably be quite lovely with a little dollop of vanilla right on top. I'll go the purist route and take them as they are.
Blueberry Jam Bars
Yield: 24 2-inch bars
Prep Time:20 minutes
Cook Time:40 minutes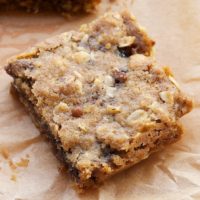 Ingredients:
1 cup rolled oats
1 & 1/2 cups all-purpose flour
1 cup firmly packed light brown sugar
1 teaspoon ground cinnamon
1/2 teaspoon baking soda
1/2 cup finely chopped pecans
1 cup cold, unsalted butter, cut into cubes
3/4 cup blueberry (or other flavor) preserves
Directions:
Preheat oven to 375°. Grease a 9″x 13″x 2″ baking pan and line with parchment paper.
In a large bowl, combine oats, flour, brown sugar, cinnamon, baking soda, and pecans. Add butter and combine with either a mixer or a pastry blender until crumbs form. Set aside 1 & 1/2 cups of crumb mixture.
Press remaining crumb mixture into bottom of prepared pan. Bake for 18-20 minutes, until golden.
Spread preserves over crust. Drop reserved 1 & 1/2 cups crumb mixture on top of preserves. Bake for 18-20 minutes, until top is golden. Cool completely before removing from pan and cutting into bars.