August 3, 2006
Chess Squares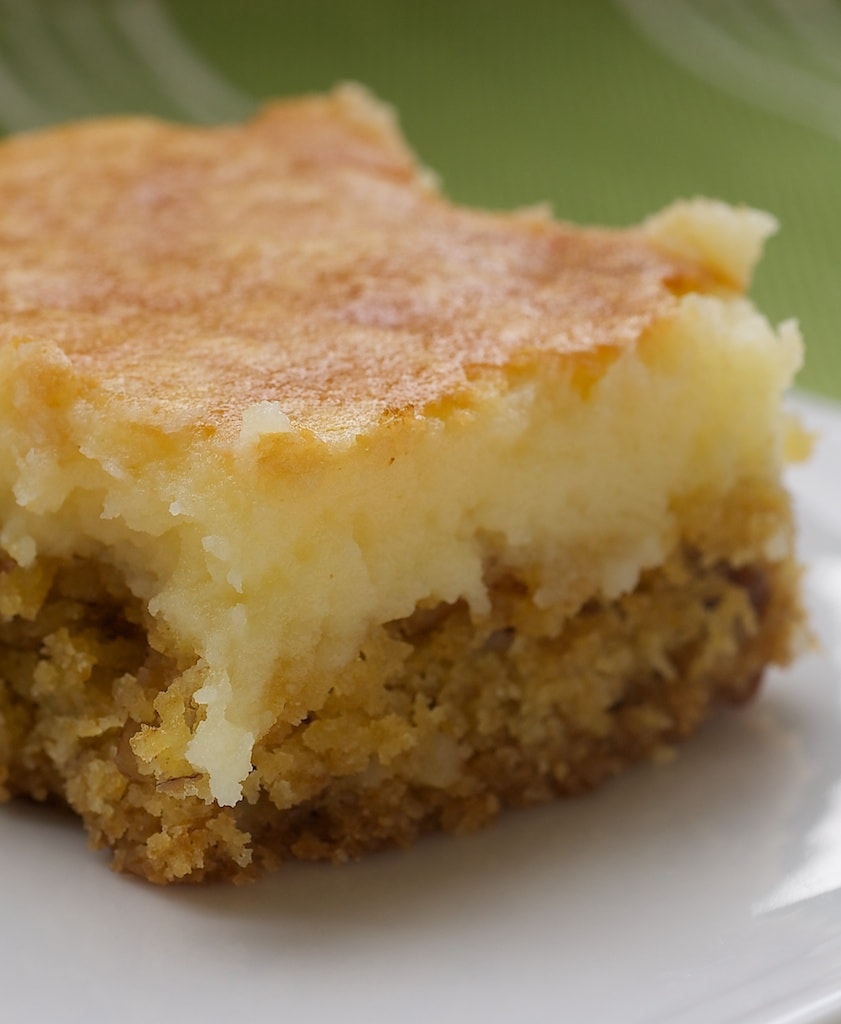 This is a recipe of indistinct origin that everyone I know has made at some time or another. I'm not sure if that's a Southern thing or not. Regardless of that, this is one of those handy fall-back recipes when you want something with a high taste to effort ratio.
These bars are so easy and so good. The crust is very thick – essentially as thick as the sweet, cream cheese-y filling – and very buttery. It all adds up to some incredible gooey goodness. Be sure to secure one for yourself, though, because they disappear very quickly.
Chess Squares
Yield: 24 2-inch squares
Prep Time:15 minutes
Cook Time:45 minutes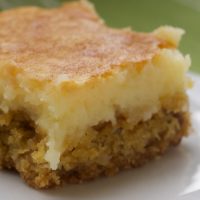 Ingredients:
For the crust:
1 package yellow cake mix*
1 cup unsalted butter, melted
1 large egg
1 cup chopped pecans
For the filling:
16 ounces cream cheese
16 ounces confectioners' sugar
2 large eggs
Directions:
To make the crust:
Preheat oven to 350°.
Combine cake mix, butter, and egg. Stir in pecans.
Press mixture into bottom of a 9″ x 13″ pan.
To make the filling:
Using an electric mixer on medium speed, beat cream cheese and confectioners' sugar until smooth and well-blended. Add eggs, one at a time, mixing well after each addition.
Pour mixture over crust in pan.
Bake 40-45 minutes or until filling is set.
Notes:
*Cake mixes have gotten smaller over the years, so you may experience issues with this recipe. My experience making this recipe was with an 18.25 ounce cake mix, but most of today's cake mixes are 15.25 ounces. You can add the missing 3 ounces from another cake mix or try adding 3 ounces of flour.
I've been making this recipe for many years. While this is not my original recipe, I have no clue where it originated.