Quick-Shop-&-Prep 5 Ingredient Baking Book Plate Giveaway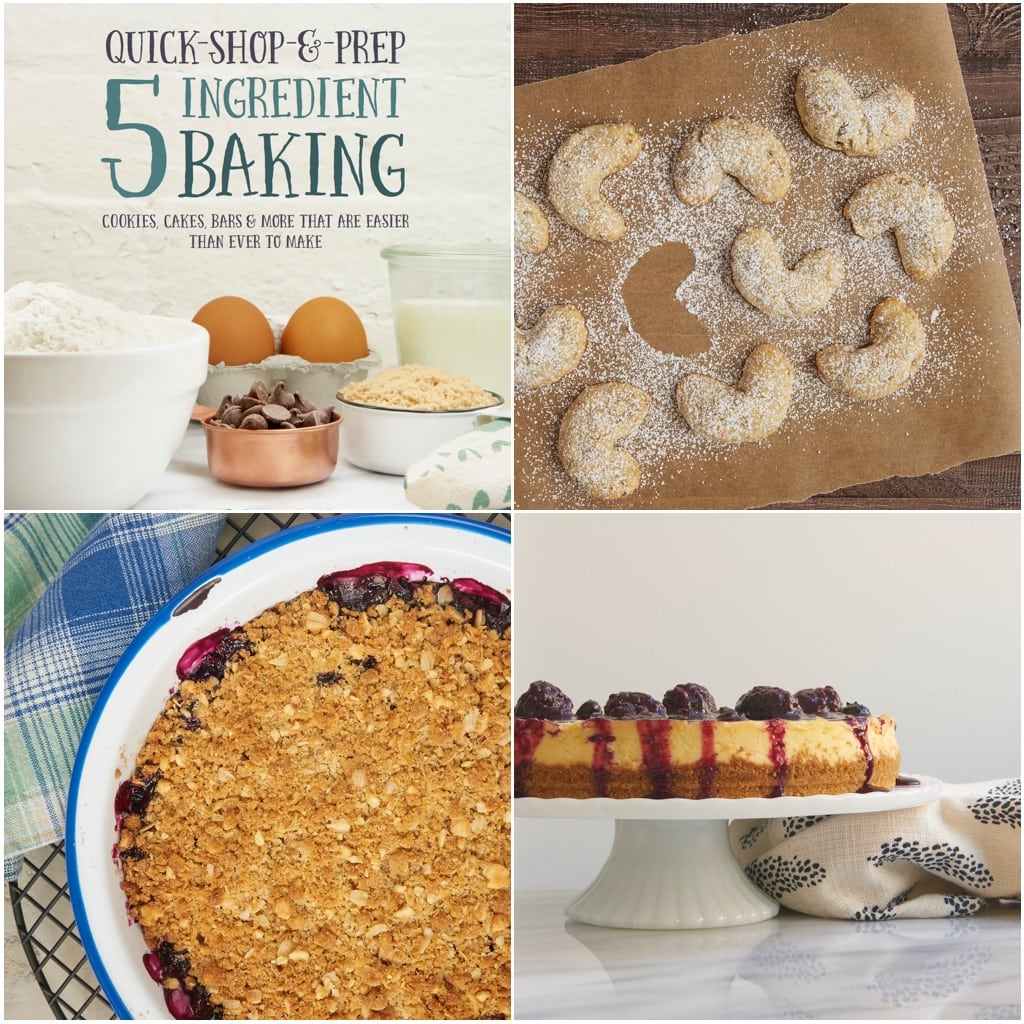 My new cookbook, Quick-Shop-&-Prep 5 Ingredient Baking will be available October 13, 2015. I made the official announcement a while back. Since then, so many of you have very kindly pre-ordered a copy. I cannot begin to tell you how much I appreciate all of your support. Thank you all so much!
As a small token of my appreciation, I'm sending 100 of you a signed book plate to put inside your book!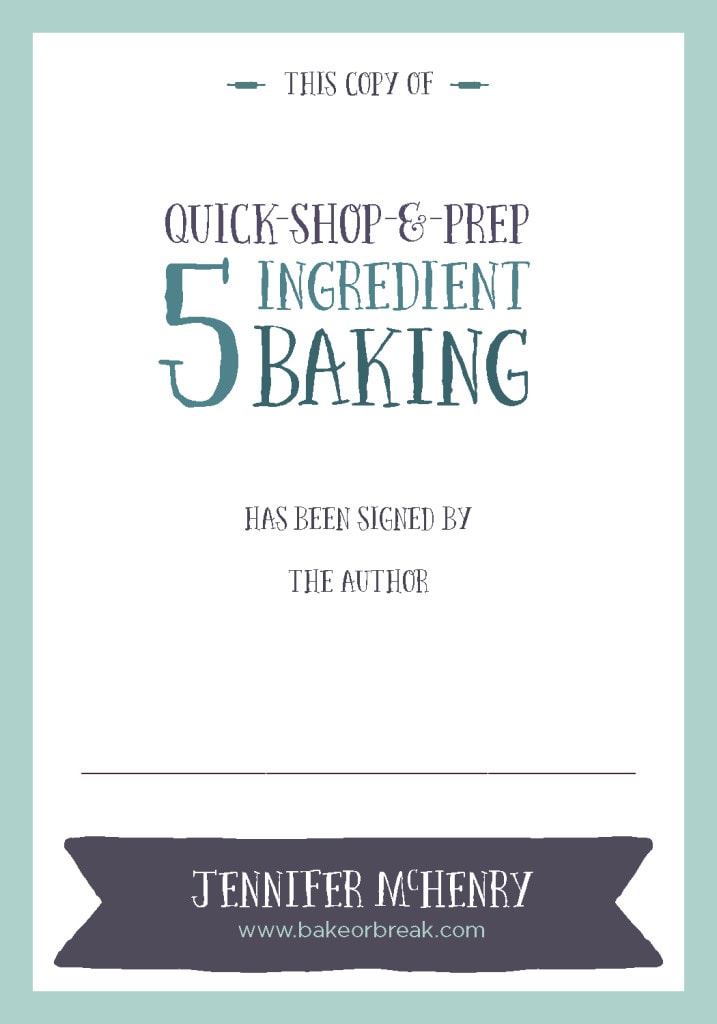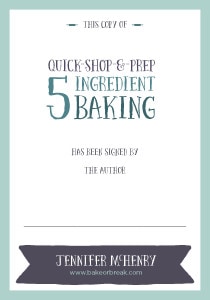 Just fill out this form with your information, and I'll send one your way! I only have 100 of these, so don't wait too long to send me your details! They're all gone! Thanks so much!
If you haven't yet pre-ordered, there's still time. Use the links below to secure your copy.
Books-a-Million
and wherever books are sold
Quick-Shop-&-Prep 5 Ingredient Baking adds 2 to 5 ingredients to a basic baking pantry to create all kinds of treats like Chocolate Chip Cream Cheese Biscuits, Dulce de Leche Shortbread Bars, Pistachio Cheesecake, Spiced Chess Pie, and even more. There are 80 new recipes that I've never shared here on Bake or Break. If you're a fan of simple recipes with big results, then I think you're going to love this book!
A few of the recipes are popping up here and there around the interwebs. If you'd like a little sneak peek and try a few of the recipes, you can see my Apple Pecan Tassies and Iced Oatmeal Cupcakes.