Recently, I shared with you the new Krusteaz Flatbreads and a simple breadsticks recipe. These flatbread mixes are great for everything from a simple bread to go with a meal to pizzas, tacos, and more.
When thinking of ideas for using those flatbreads, don't forget your grill! I may be a city girl now, but I'm so happy to have easy access to grills on our rooftop. We use them almost year-round!

For a little grilled flatbread inspiration, watch my friend Jenn of Hostess with the Mostess show us how to make some really great Grilled BBQ Chicken Flatbread Pizzas on the grill.
Krusteaz has some great grilled flatbread recipes on their site, too, including Jenn's Grilled BBQ Chicken Flatbread Pizza, Grilled Flatbread Pepperoni Pizza, Grilled Whole Wheat Flatbread, and Little Guilt Grilled Flatbread.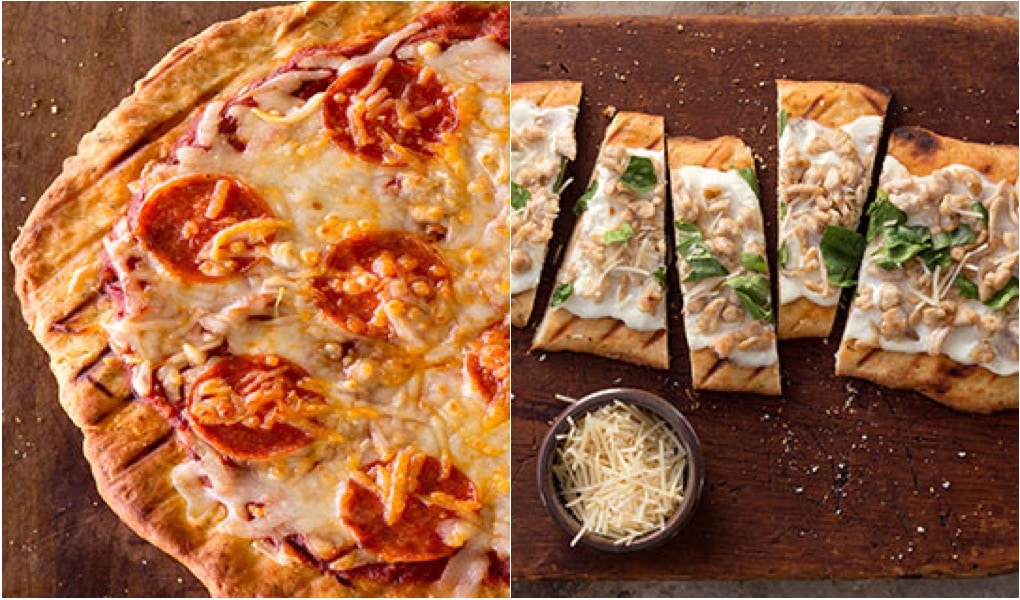 Photos courtesy of Krusteaz
Now, for some really fun and exciting news! From now through November 6, 2014, you can enter for a chance to win some great prizes including a Weber® Grill! Here are the details:
Visit Krusteaz's Facebook page to enter. You can enter once a week during the contest!
The Grand Prize Winner will receive a Weber® Spirit® SP-320 and one year's supply of Krusteaz's New Flatbread Mix Line.
The Grillmaster Prize Winner will receive a Weber® Original™ Stainless Steel 3-pc Tool Set.
The Flat-Out Awesome Prize Winner will receive Krusteaz's New Flatbread Mix Line.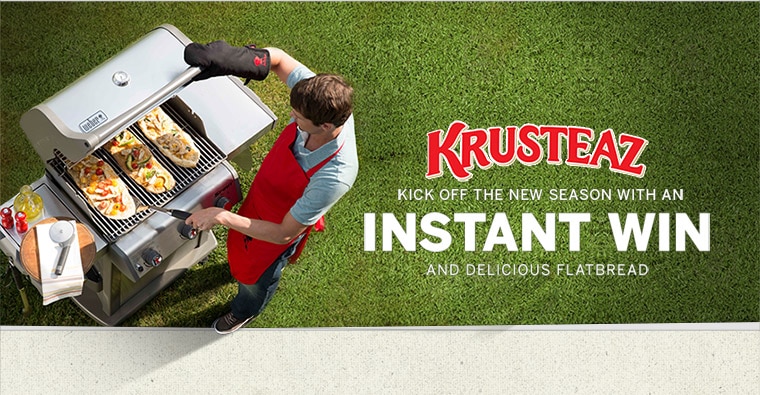 To learn more and enter to win, click here.
And don't forget to follow Krusteaz on Facebook, Twitter, Pinterest, YouTube and Instagram!
Good luck!