It seems the holidays have snuck up on me once again. I may never understand how that happens, but I have mostly learned to accept it. While I don't have my shopping finished, I have managed to put together a gift guide for the bakers on your list. Or, if you're really good at giving hints, it can be a gift guide for yourself.
I hope you'll be newly inspired for holiday shopping. To get us pushed a little more in that direction, I have a whole bunch of giveaways for you in the next several days. I'm so excited to be giving away some of the gifts in this guide to some lucky BoB readers. If you haven't already, be sure to subscribe to my email updates so that you don't miss a giveaway opportunity or a new recipe.
Now, let's get to the gifts!

I love to send gift boxes to friends and family. I send a lot of food-related boxes, and I like to find ones that I think really suit the recipient. For the bakers in your life, there are several options for some really great boxes of baking fun.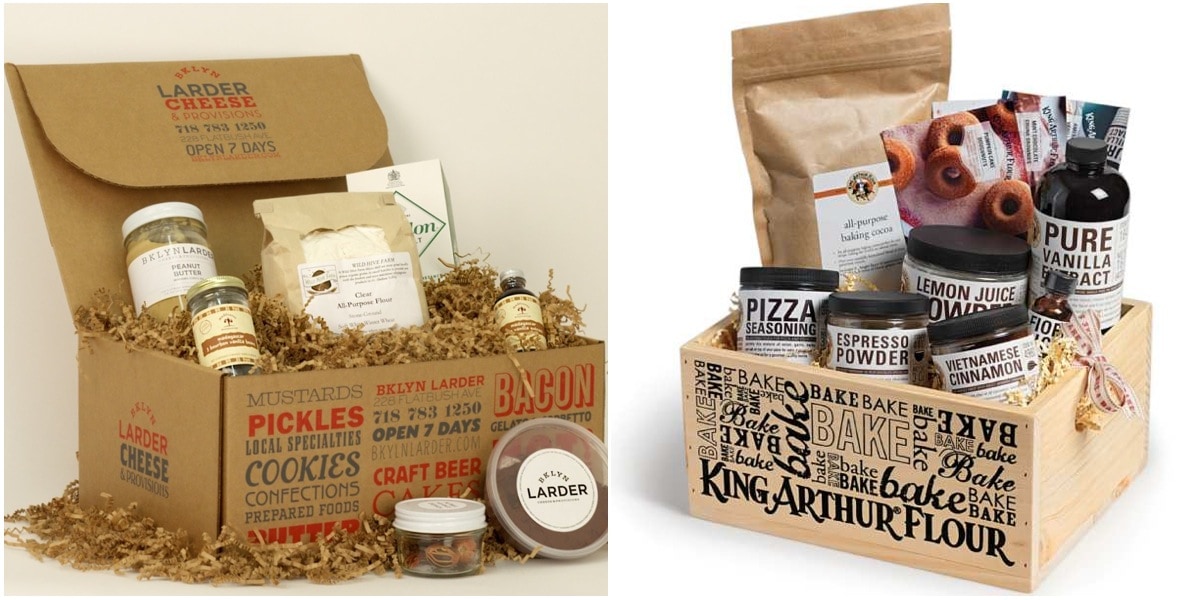 BKLYN Larder is a wonderful little shop right here in Brooklyn that puts together some of the best gift boxes. Their Baker's Box is filled with a good assortment of baking favorites, like vanilla sugar, cocoa powder, and their house-made peanut butter. King Arthur Flour's Baker's Deluxe Gift Box has some of their best baking products such as vanilla and cocoa powder. Plus, there are seasonings, recipes, and a cute reusable crate.

As a baker and a fan of all things chocolate, I can't imagine many baking gifts better than a box of good quality baking chocolate. For a wonderful gift of chocolate, you have a few great options from Ghirardelli, Scharffen Berger, and Divine.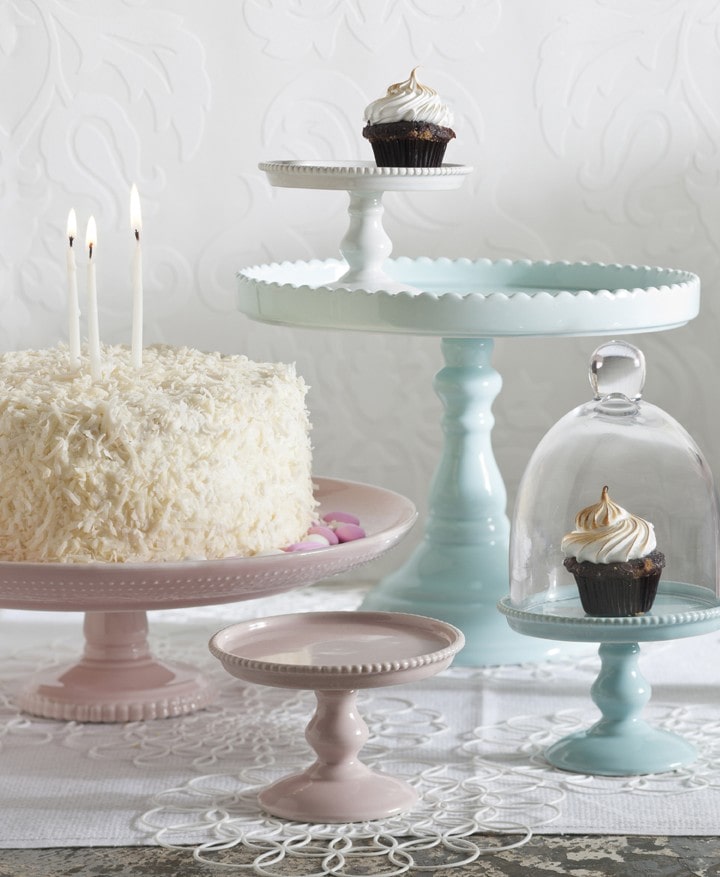 I have shared my little addiction to cake stands and serving pieces many times. I just can't seem to help it. One of my favorite purveyors of such things is Rosanna. I would never be anything but ecstatic to receive one of her pieces as a gift. I can't narrow down to one to recommend, so just go browse and choose your own. And, while you're at it, don't forget Julia Knight.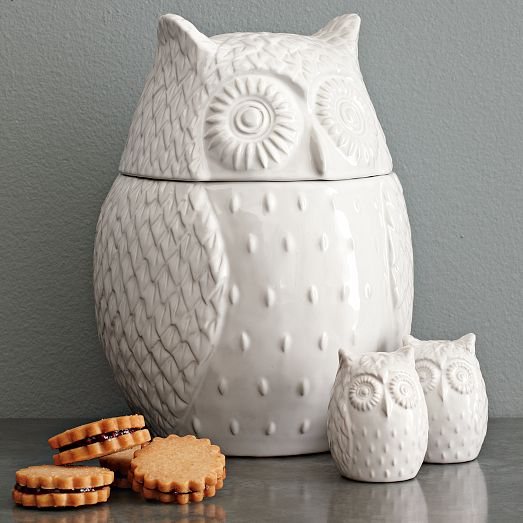 Our little neighborhood in Brooklyn isn't a big shopping area. That's certainly not a complaint. I like it that way. But, we are so fortunate to have West Elm headquartered here. I am a frequent browser at their store, especially when I need to put a little happy in my day. So, it's no surprise to find something from them on this list. Although I'm not a cookie jar kind of girl, I just love this Owl Cookie Jar from West Elm.
In addition to my addiction to serving pieces, I have a little cookbook problem, too. I have shelves full plus stacks of them here and there. I couldn't begin to list all the books that I added to my collection this year. But, I can share a few favorites like Butter Baked Goods, which gave us those amazing Vunderbars. A few other favorites from this year were Martha Stewart's Cakes, Sprinkles, Booze Cakes, The Four & Twenty Blackbirds Pie Book, Sweet, Desserts for Every Season, Pure Vanilla, and The Beekman 1802 Heirloom Dessert Cookbook.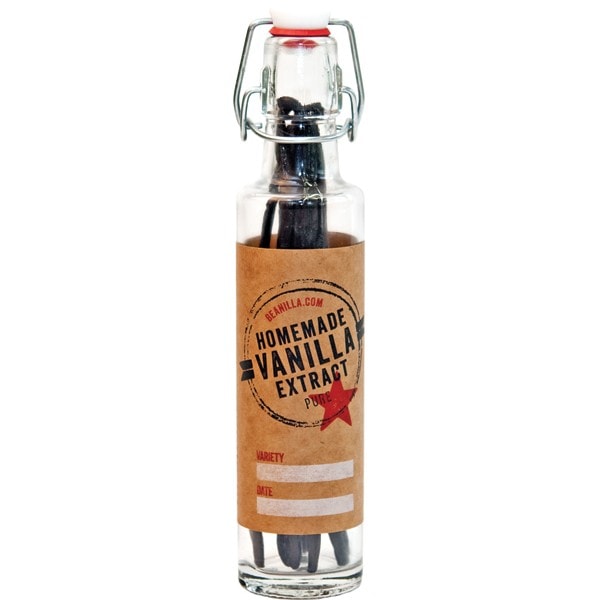 One of my kitchen bucket list items is to make my own vanilla extract. Beanilla, purveyor of all things vanilla, has these great kits for doing just that. These kits make great gifts. You could even make your own extract and then gift bottles of that.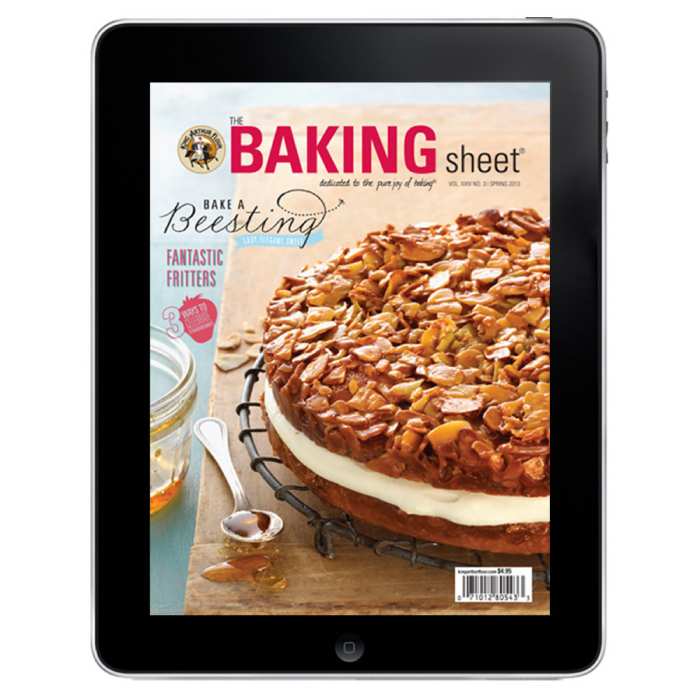 Earlier this year, King Arthur Flour began offering The Baking Sheet in digital format. I love having access to it on my iPad and desktop. Not only do you get to view new issues that way, you also have access to all of the previous issues. And, all the recipes are conveniently indexed. That's 20+ years of recipes from King Arthur!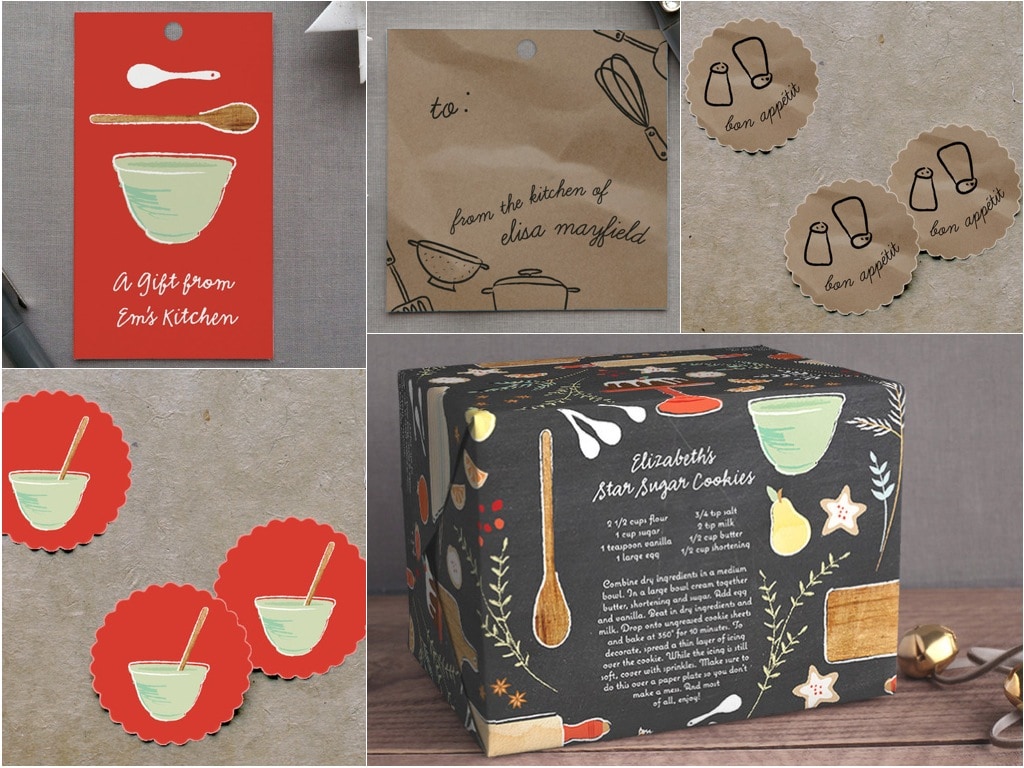 If you're gifting homemade treats this holiday season, dress up those packages with some personalized gift tags and stickers from Minted. The red tags and stickers pictured above are called Sugar and Spice, and the beige and black tags and stickers are called Kitchen Tools. There are other color options available, too. You can even get your own personalized wrapping paper. How have I not done that?!?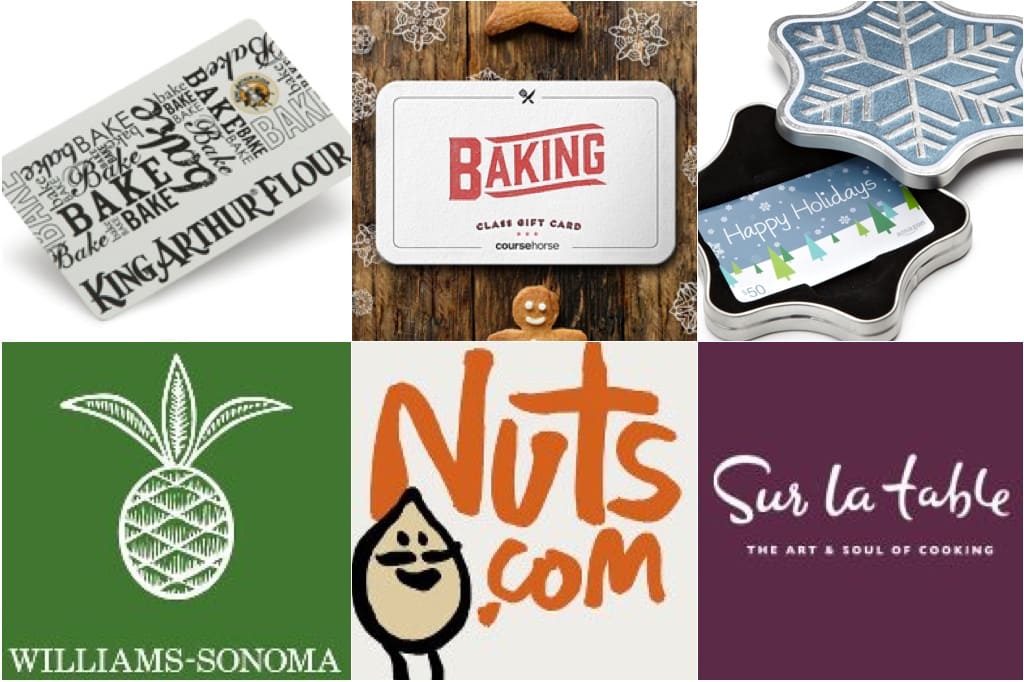 Then, of course, there are gift cards, which are the perfect answer for gifts when you're stumped or when you're running out of shopping time. Some of my favorites are Sur la Table, Williams-Sonoma, King Arthur Flour, Nuts.com, and Amazon. For those of you in New York or Los Angeles, Course Horse offers gift cards for baking classes.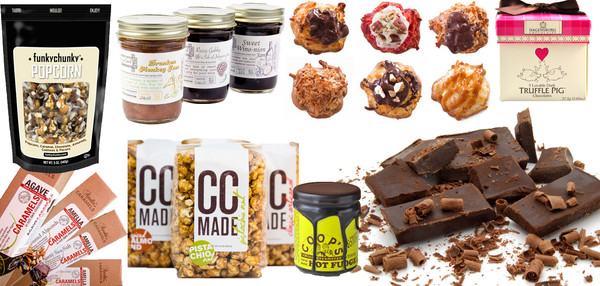 Subscription boxes are all the rage these days, and Taste Trunk is one of my favorites. You can choose from differently themed trunks such as Sweet, Gourmet, BBQ, and Health. They now also offer mini size trunks. And, you can choose to give someone a trunk for just one month or several. There are many more food boxes out there, such as Fancy Food Box, Bestowed, and Graze.