When I started BoB back in 2006, I imagined it would consist of baking and photographs and writing. It still does, but it's many more things that I could never have imagined. For instance, never would I have thought I would be invited to tour The Culinary Institute of America. But, that's exactly what happened.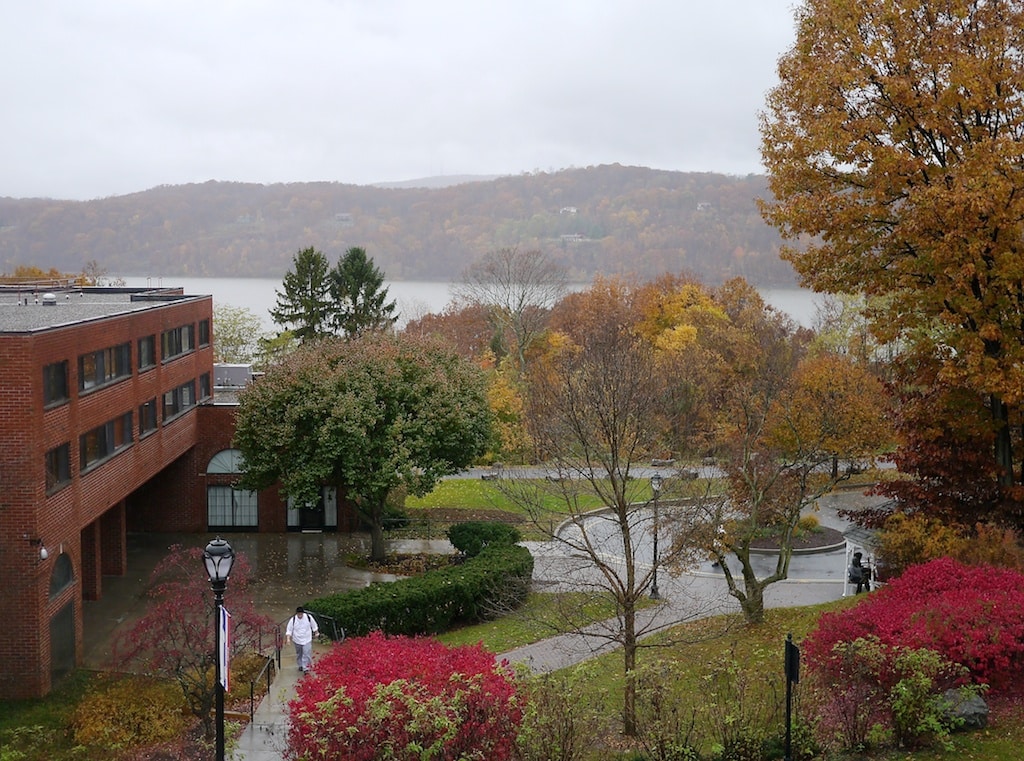 The Hyde Park campus sits right along the Hudson River in New York. It's a gorgeous setting. And, with all the fall leaves, it was especially lovely even though it rained most of the time we were there.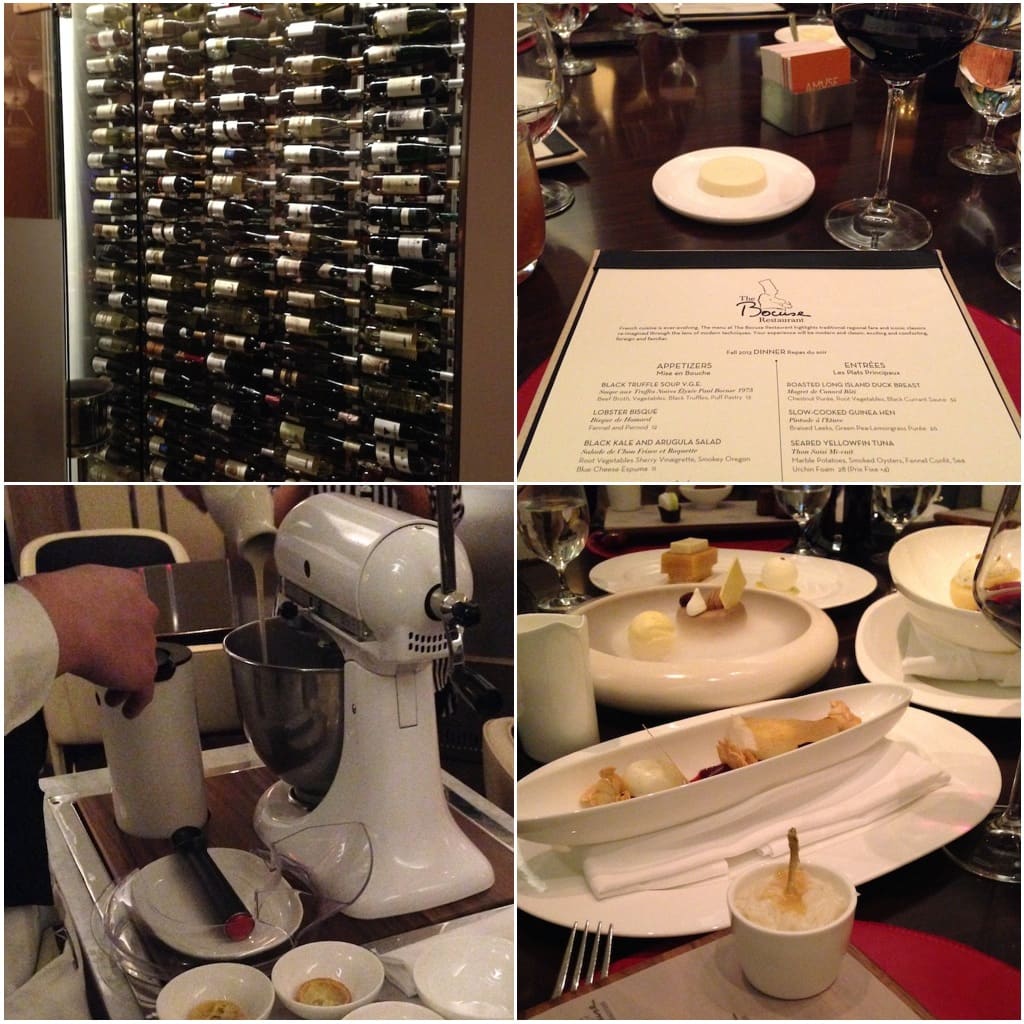 We began our adventures with a wonderful dinner at Bocuse, a gorgeous French restaurant on the campus of CIA. There are a few restaurants on campus, and the students are actively involved in the running of each one. We enjoyed table-side cocktails, plenty of wine, and amazingly delicious food. Of course, there was dessert as well, including ice cream made right next to our table in 30 seconds.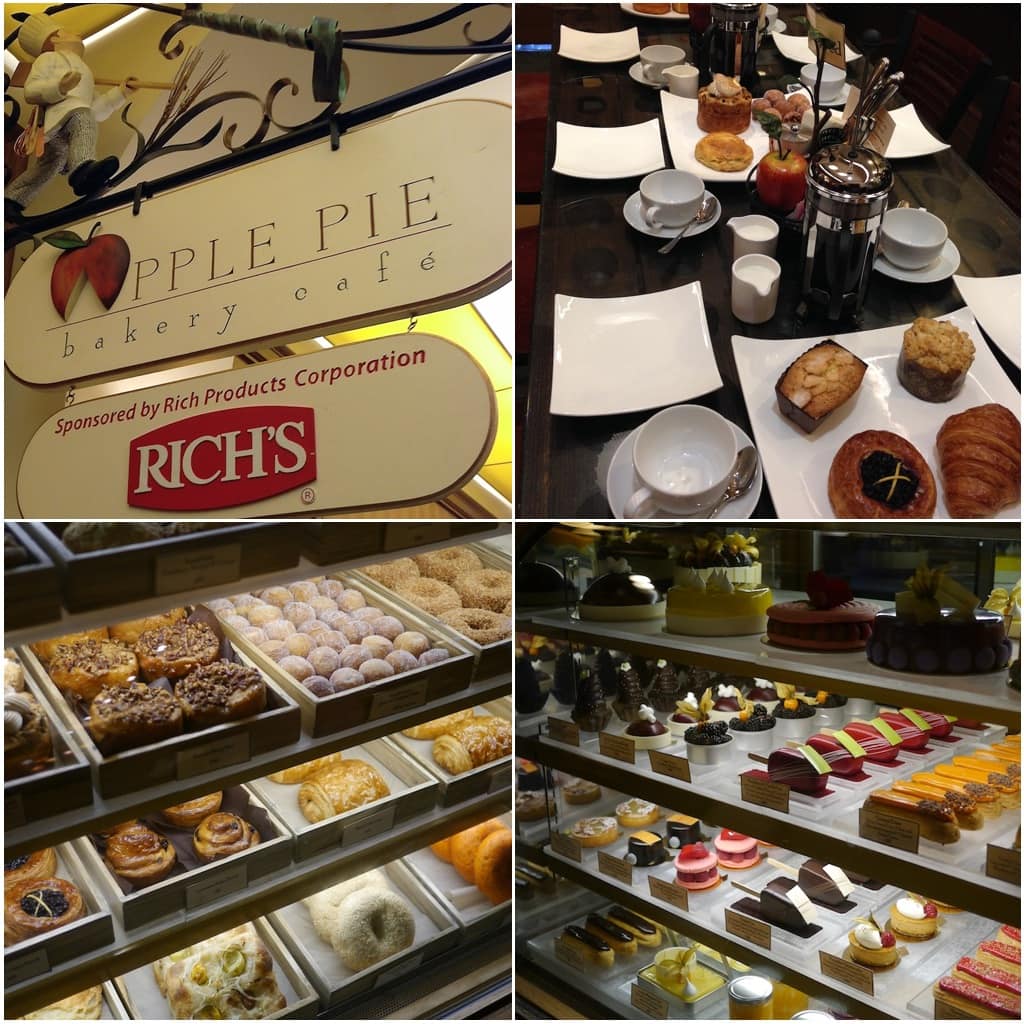 The next day, we began with quite a breakfast spread in Apple Pie Bakery Cafe. We sampled a little bit of everything, from breakfast pastries to macarons. Then, we began a whirlwind day of touring the campus and getting a glimpse into the curriculum, the student workload, the facilities, and more.
We started by visiting a kitchen with students who were in just their third day of class. We got to see how they were taught basic techniques. From there, we progressed through kitchens and classes with students at various stages of culinary school. I loved getting to see students at different points of their education. You could just see the confidence building from one class to the next.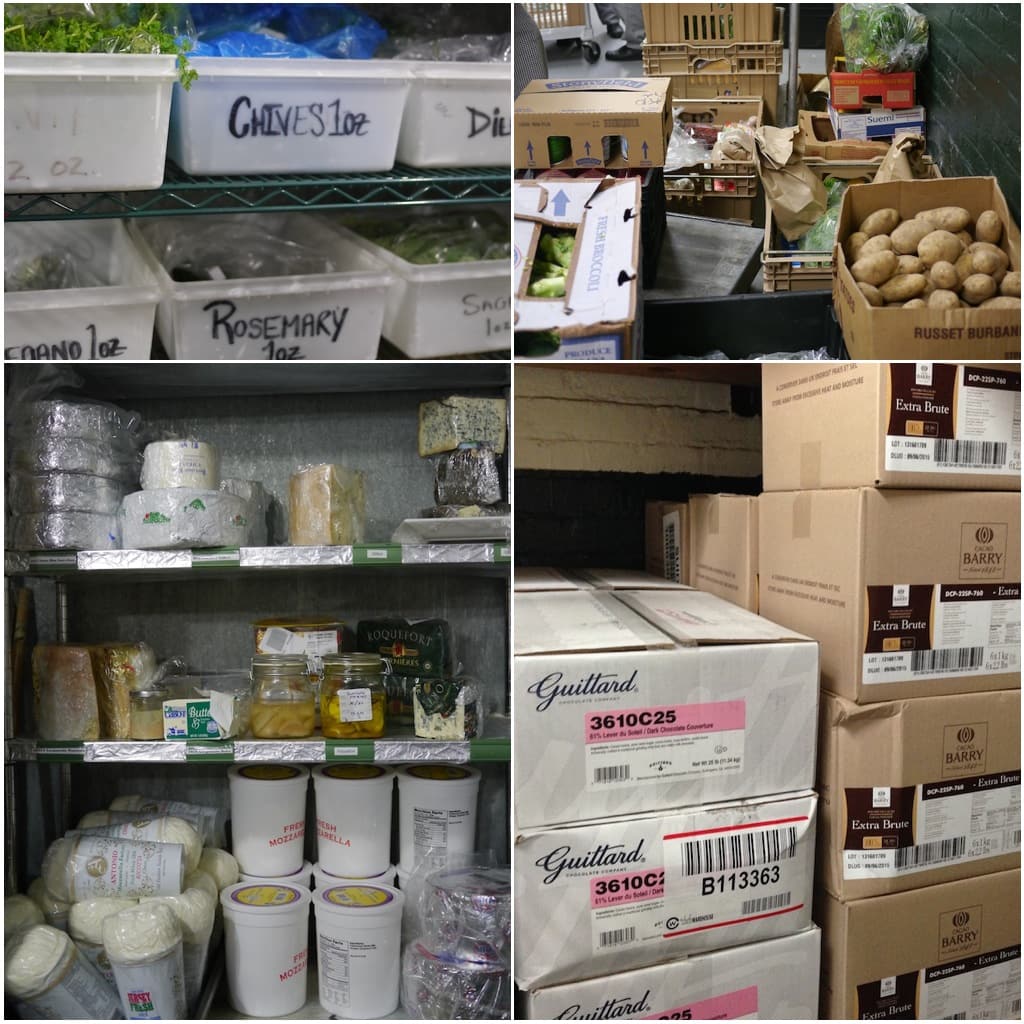 One of my favorite parts of the day was seeing all the food storage. It was a seemingly endless maze of ingredients. I gazed with wide eyes at all of the chocolate. I could do some serious baking damage with some of that!
I also really enjoyed getting to see their new Culinary Science program in action. As someone who took more chemistry classes and labs than you can imagine, it was fun to see all of that science applied to food. Their new Culinary Science facilities are filled with plenty of beakers and extremely accurate scales alongside the kitchen equipment. The day we visited, the students were studying the science behind making mead and preserves. They have also debunked the time-honored practice of standing vigilantly over risotto while gradually adding liquid. I was very excited to learn that isn't necessary and will be trying that soon.
We even got a chance to help out in the kitchen. It was such a thrill to be prepping dinner alongside the culinary students. While I do consider myself a good cook, I was glad (and far more comfortable!) to get to help bake a bit.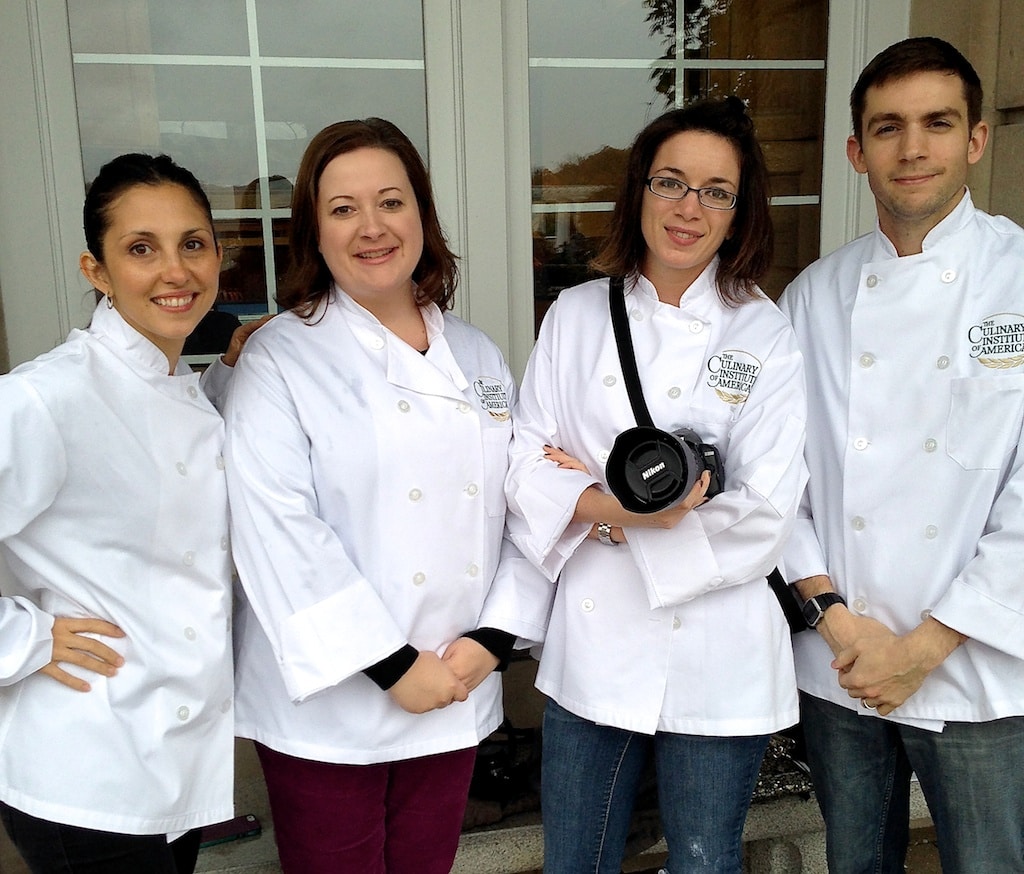 It was wonderful to meet some fellow food bloggers who were also there for the fun. That's another great thing blogging has brought me – the chance to meet so many talented bloggers. It was so great to spend time with Gina, Kita, and Russ!
I confess I was more than a little intimidated at the prospect of mingling with people pursuing and already holding culinary degrees. I am, after all, just a self-taught baker who tries never to pretend to be more than that. But, the students, staff, and chefs of the CIA were so very welcoming and gracious to us during our time there. Many thanks to the CIA for welcoming me and offering a view inside such an amazing culinary school.
They also offer classes for those who aren't looking to get a culinary degree. I'm hoping to take some of their Food Enthusiasts classes some time. Plus, maybe it would give me a chance to eat at Bocuse again!
The CIA has also published many cookbooks, and I am the proud owner of a few of them. And, I would love to give two of you a copy of one of my favorites, Baking at Home with the Culinary Institute of America. It offers wonderful guides and recipes for all kinds of baking, from breads to desserts.
Please see the widget below for all the details and requirements for entering. If you are unable to see the widget, please make sure your browser is updated or try viewing this page in another browser.
The winner must be a U.S. resident 18 years or older. Please add bakeorbreak at gmail dot com to your contacts so that a winning email from me doesn't end up in your spam folder. If the winner does not respond to the email notification within 48 hours, another winner will be chosen.
Good luck!
Disclosure: The CIA provided me with travel, boarding, and the tour. The giveaway is sponsored solely by Bake or Break. All opinions are my own.