If you've been anywhere near BoB or basically the internet, you know that we are at the end of Pie Week. I had such fun with my pie-baking frenzy that I'm thinking we need to petition for another Pie Week pretty soon. Who's with me?
In case you missed any of the festivities, including some fantastic giveaways, here's a look back at the pies my blogging friends and I baked for this wonderful and delicious week.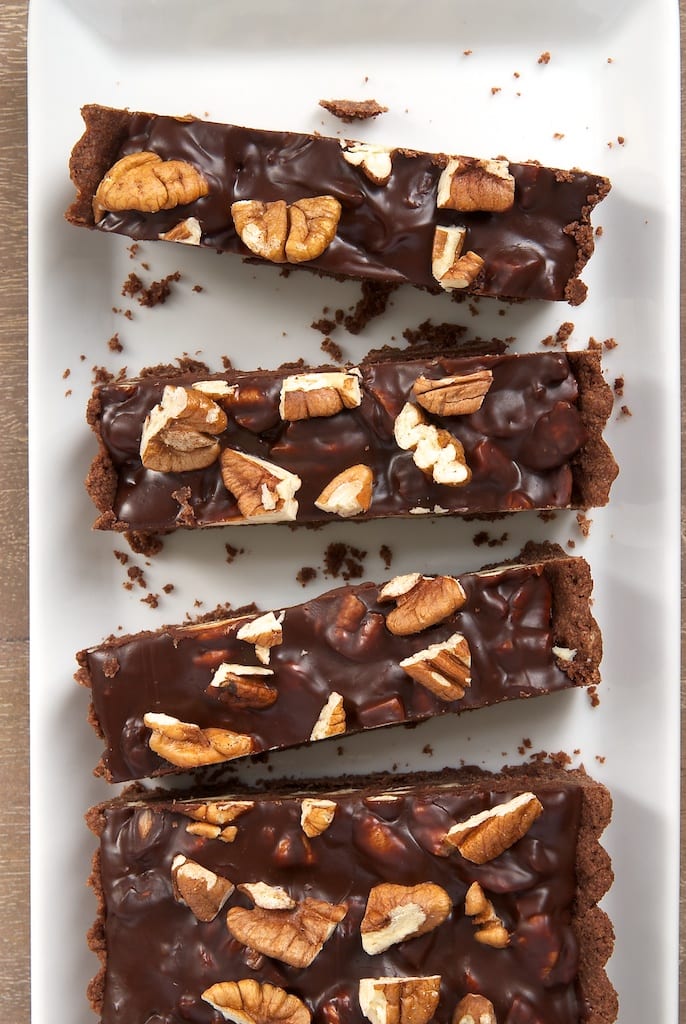 I started things off with a tart recipe I've had bookmarked for months. Chocolate-Pecan Tart is a must for you chocolate fans. It all starts with a chocolate crust. Then, that gets filled with rich chocolate ganache and pecans. Use some really good quality chocolate for this one. It is, in a word, amazing.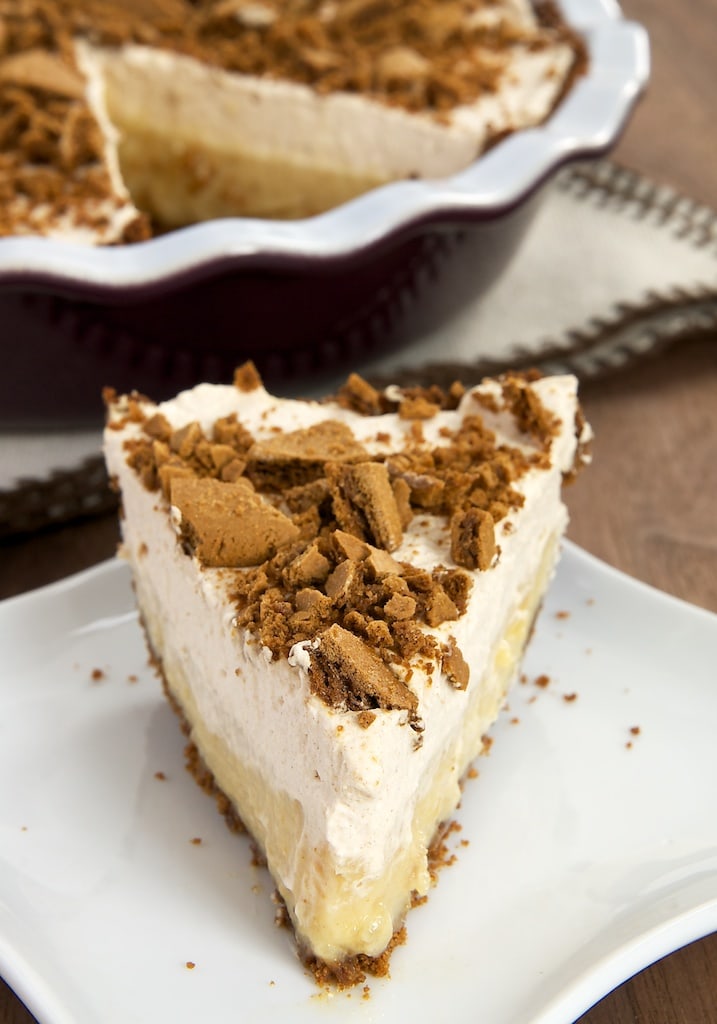 My next pie, Apple-Pear Butter Pie with Gingersnap Crust, is a little different. It has plenty of apples and pears, but they're in the form of spiced Apple-Pear Butter. You won't believe how simple this pie is to make. The filling mixes in maybe five minutes. And, it all goes inside a two-ingredient gingersnap crust. Top with whipped cream and crushed cookies, and you've got a new favorite pie.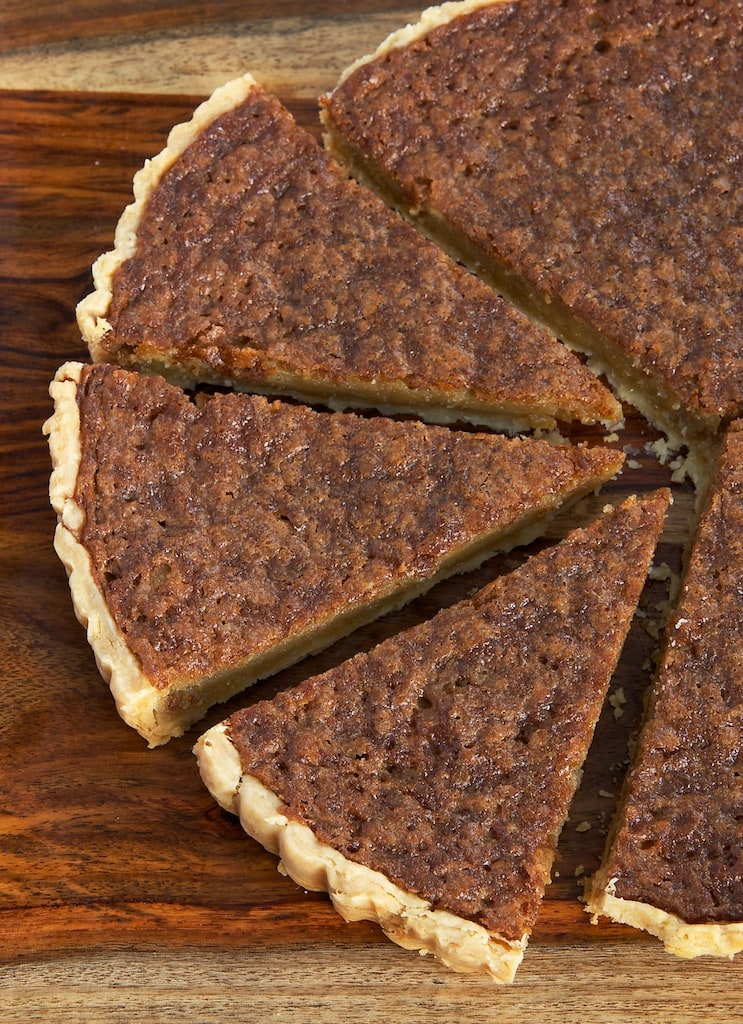 My final pie for Pie Week is a twist on an old favorite. Caramel Chess Tart is a simple pie with big flavor. I love that you get such great caramel flavor without having to make caramel, which can be a bit tedious.
My blogging friends Audra and Brandy very graciously organized our Pie Week fun. Joining in on the fun were some talented bloggers who made some seriously mouth-watering pies. Be sure to visit their blogs and see these lovely pies.
Brown Butter Apple Custard Pie from The Baker Chick
Bourbon Apple Hand Pies from Nutmeg Nanny
Pumpkin Pie Croutons from Chocolate and Carrots
Mini Pumpkin Pies from Dessert for Two
Winter Squash Pot Pie with Chickpeas and Swiss Chard from Eats Well With Others
Fancy Holiday Chocolate Pecan Pie from Keep It Sweet Desserts
Apple Cherry Galette with Kettle Chip Crumble from Country Cleaver
Lattice-Topped Cranberry Blueberry Pie from The Baker Chick
Amish Peanut Butter Pie from Nutmeg Nanny
Whole Wheat Blueberry Hand Pies from Chocolate and Carrots
Chocolate Cream Pie with Meringue Crust (gluten free) from Dessert for Two
Bourbon Maple Pumpkin Pie from Eats Well with Others
Frosted Slab Apple Pie from Tracey's Culinary Adventures
Dulce de Leche Apple Hand Pies from Dinners Dishes and Desserts
Chipotle Southwest Mini Turkey Pot-Pies from Country Cleaver
Biscoff Ice Cream Pie from Carla's Confections
Apple Pie with Apple Pie Moonshine from Foodie with Family
Toasted Coconut Caramel Cream Pie from The Baker Chick
Chocolate Drizzled Pecan Pie Bites from Nutmeg Nanny
S'mores Hand Pies from Chocolate and Carrots
Pumpkin Coconut Pie from Dessert for Two
Chocolate Pudding Pie from Eats Well with Others
Cranberry Apple Pie from Keep it Sweet Desserts
Pumpkin Ice Cream Pie with Chocolate Almond Bark from Tracey's Culinary Adventures
White Chocolate Peppermint Cream Pie from Dinners Dishes and Desserts
Smoked Salmon and Spinach Quiche from Country Cleaver
Apple Pie Ice Cream from Carla's Confections
Triple Fruit Slab Pie from Foodie with Family

Besides all the pie-baking fun, I am so thrilled that we were able to offer some really wonderful giveaways for you. With the holiday season upon us, these giveaways are a fantastic way to get yourself some tools to help with your baking or to get a really great gift for someone on your list. Many, many thanks go to King Arthur Flour, Cabot, OXO, Le Creuset, and KitchenAid for providing all of this good stuff!
Click on each giveaway image for all the entry details. Good luck!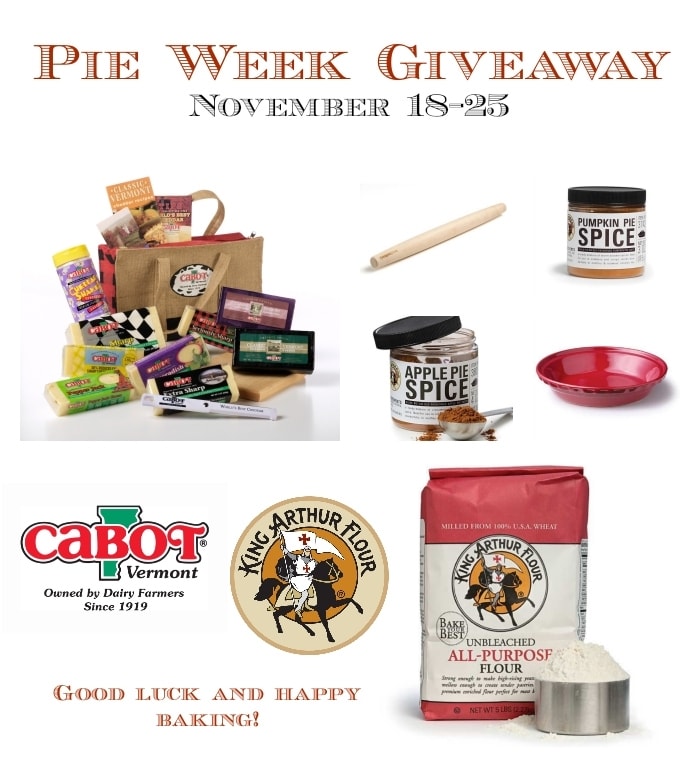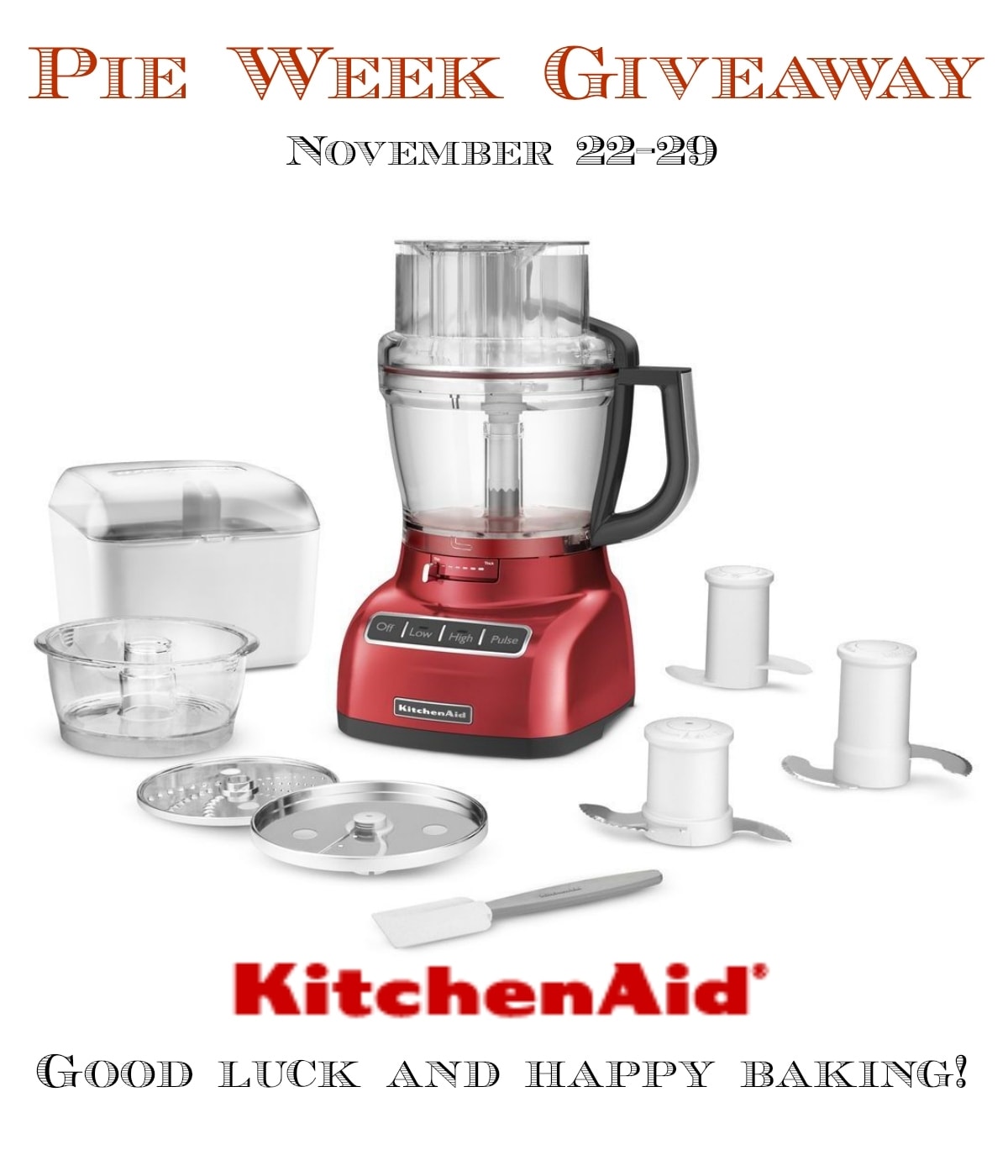 Next week, I'll be sharing a couple more baking recipes with you before Thanksgiving. If you're still debating your Thanksgiving desserts, be sure to see my collection of favorites or find some inspiration on my Thanksgiving Pinterest board.
(And, don't forget about that Vitamix blender giveaway, too!)
Happy Thanksgiving!