If I had to list my favorite baking flavors, I feel confident that brown butter would be at least in the top ten. I love its rich, nutty flavor. And, it's one of the best kitchen smells ever.
I only started baking with brown butter in the last couple of years. And, it seems I've really tried to make up for lost time! Enjoy!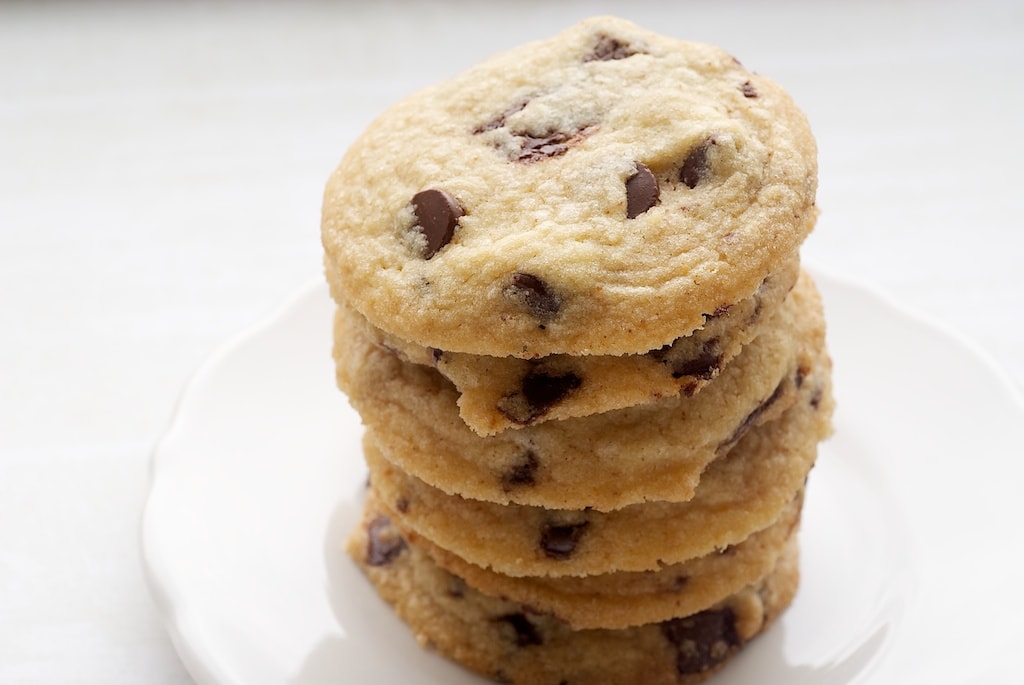 We'll start with the basics – chocolate chip cookies. There are more variations of chocolate chip cookies than any of us will ever have time to bake. But, make the time to make a batch of these Browned Butter Salted Chocolate Chip Cookies. You'll be glad you did.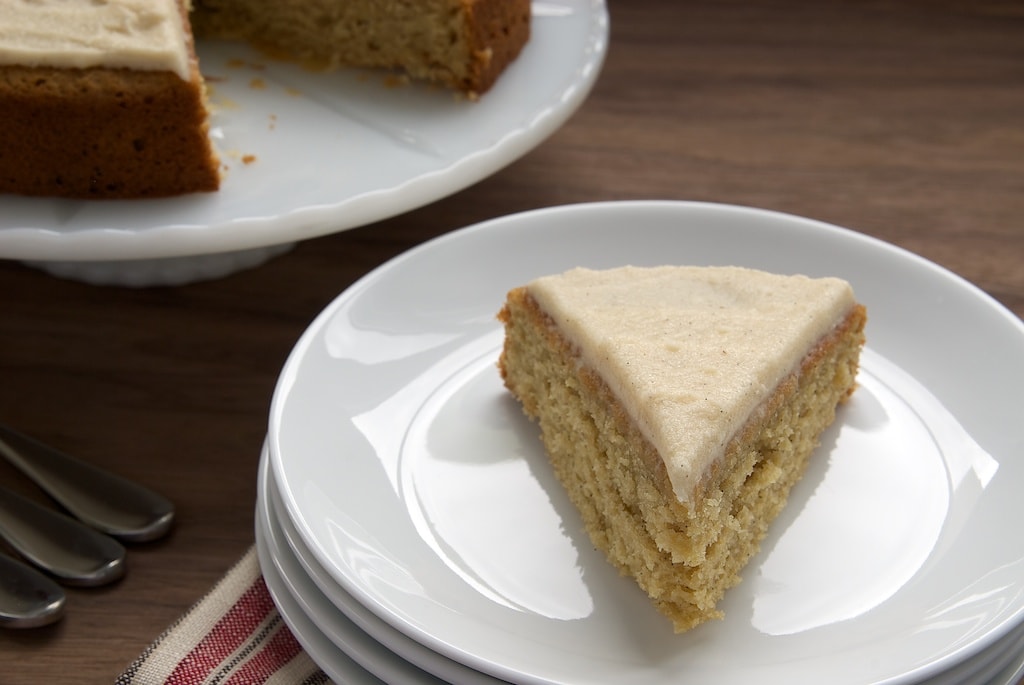 One of the things I like about browning butter is that it creates all those little browned specks. Sure, some people say strain the butter to get those out, but I very rarely do. Pair those specks with the specks from vanilla beans, and I'm completely giddy. This Vanilla Bean Cake with Browned Butter Icing does just that. It's all about butter and vanilla. What more could you want?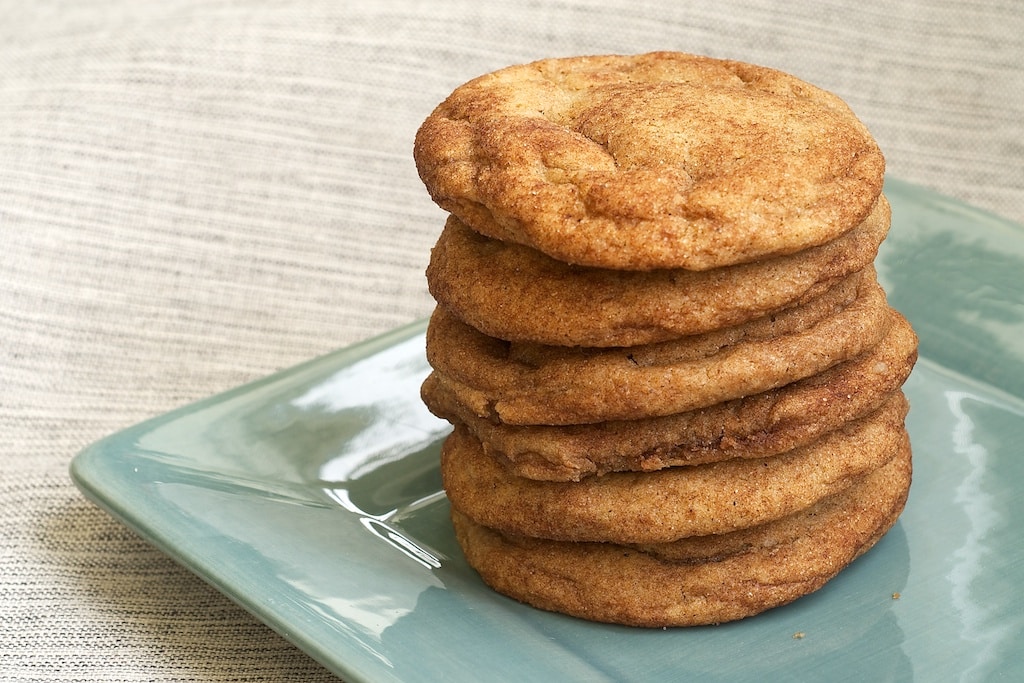 I've told you before how I've really become a cinnamon fan over the last few years. Not that I didn't like it before, but I just didn't embrace it in baking as I do now. While these Brown Butter Snickerdoodles are plied with cinnamon, the big, rich flavor of brown butter is a big part, too. These little beauties are so, so good. They're pretty much perfect, if you ask me.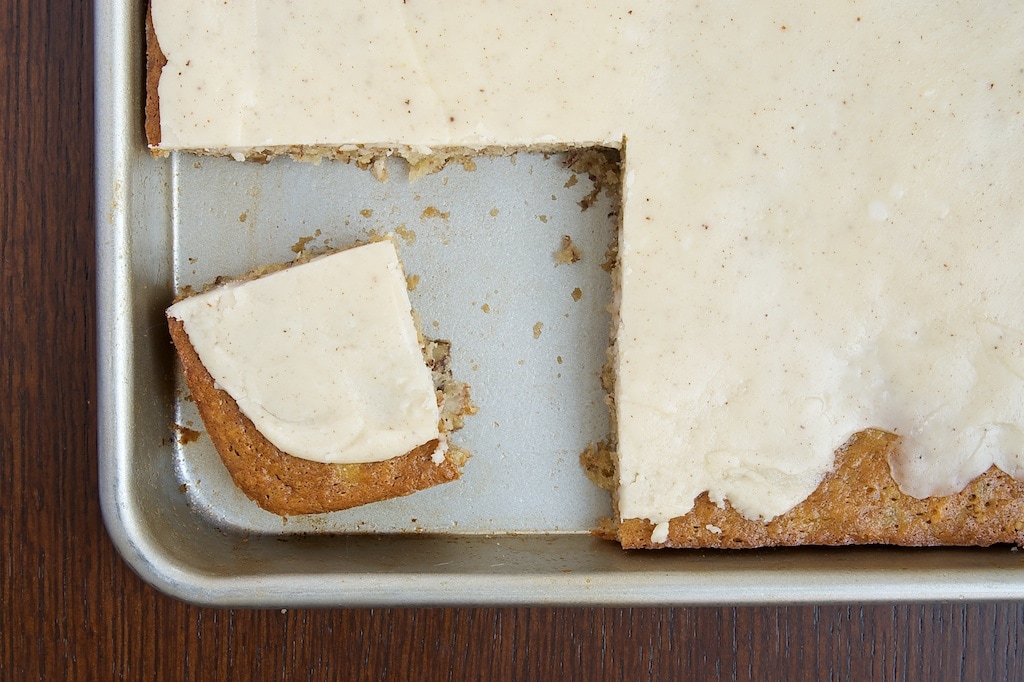 Brown butter goes so well with so many things. In the case of Banana Bars with Browned Butter Icing, it is wonderfully paired with bananas. The banana bars would be pretty good on their own, but the icing really makes them special.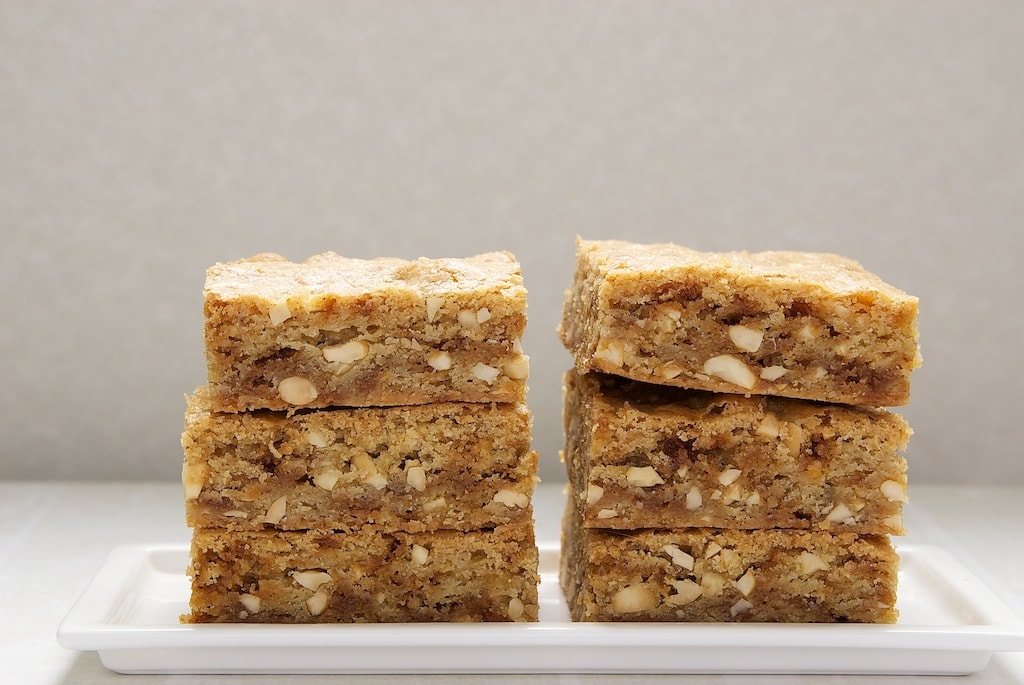 These Brown Butter Blondies have so many great things going for them. There's, of course, brown butter. But, you also get cashews and toffee and plenty of brown sugar. This is one of those recipes I felt I had no choice but to make. There's just too much good stuff here to ignore.
I was inspired by a store-bought cookie to make these Browned Butter Salty Sugar Cookies. I was so smitten with a salty, brown butter cookie, that I set out to make my own version. I absolutely adore these. They are one of my favorite cookies in recent memory. If you're not a sweet and salty fan, you can adjust accordingly. But, I'm just a sucker for a little salty with my sweet.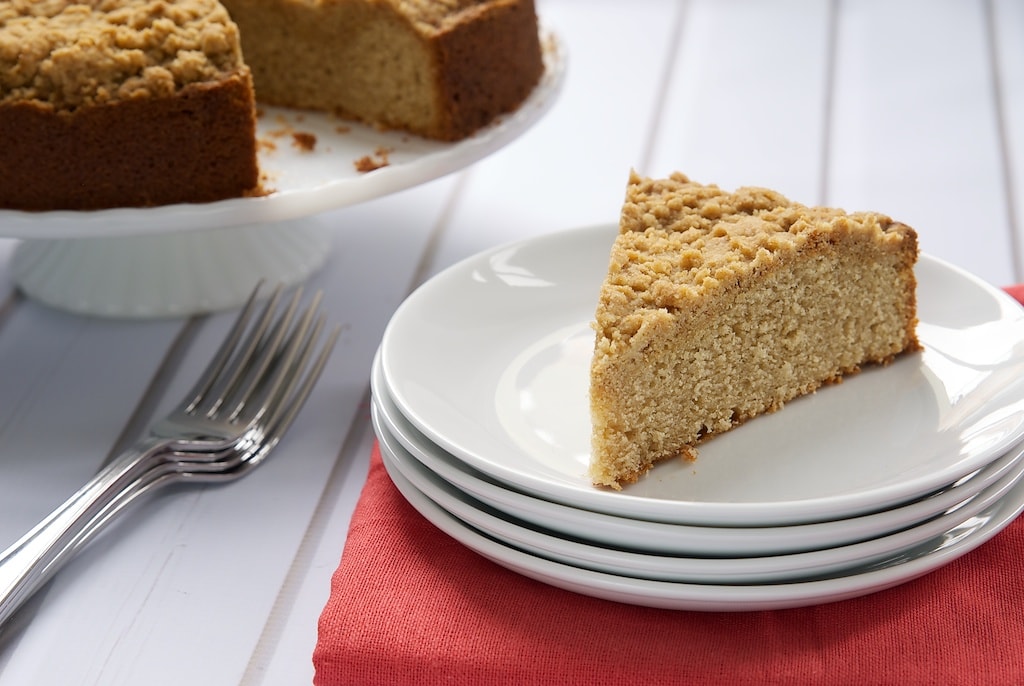 I just recently made this Brown Butter Sour Cream Crumb Cake, but it bears repeating. It uses brown butter a little differently in that the butter is re-solidified so it can be creamed. That may sound like a lot of trouble, but it really isn't at all. It's a great way to get the flavor of brown butter with the texture of solid butter. And, there's a salty crumb topping. Yum.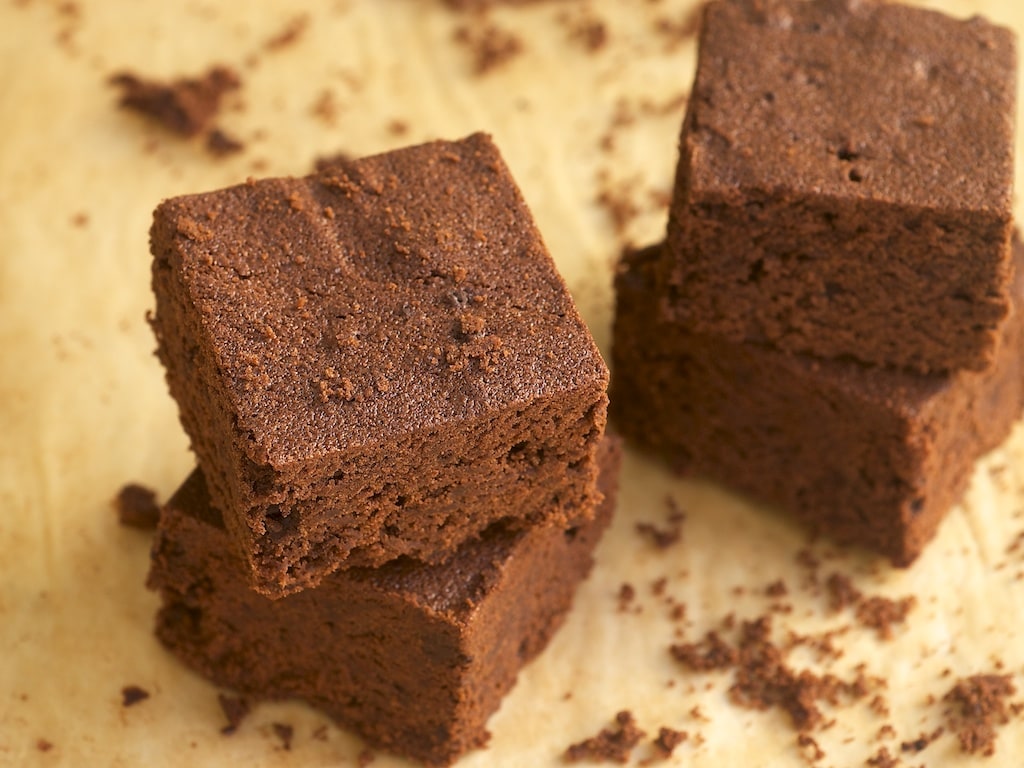 You may remember that I published a cookbook in the iTunes store at the end of 2012. I made these Brown Brown Brownies for that book and also shared the recipe here on BoB. These brownies are a combination of some of my favorite things – brownies, brown sugar, and brown butter. I honestly could not love them more.
If you're a fan of brown butter, I hope you'll find a new favorite among these recipes. If you've never tried baking with brown butter, get in the kitchen and whip up something! It's such a simple thing to do that can bring new flavor and new life to your baked goods.