Back in July, I became an advocate for Haagen Dazs Moment for Me. If you aren't familiar with the program, the idea is to appreciate moments in your everyday life and to take moments for yourself.
When I was initially contacted about the program, I thought it sounded like a good idea. Then, after I got more details and began my participation, I realized that it's actually a fantastic idea.
Each month for three months, I received a fun box personalized for me. The items and activities in the box were designed to give me special moments to enjoy my passions and to take time for myself.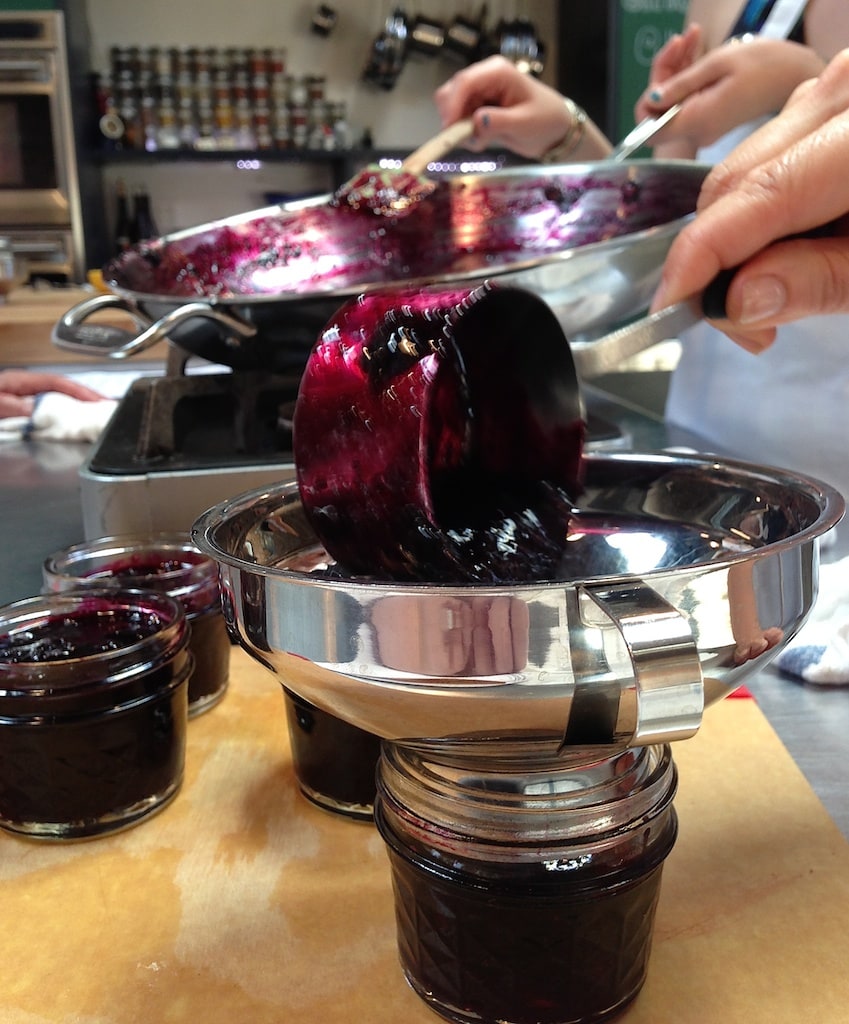 Learning to make blueberry jam at The Brooklyn Kitchen
To say I've been spoiled by the good people of Haagen Dazs would be an understatement. I learned how to make jam, took an Italian cooking class, went on a date night with Quinn, had a shopping spree at my favorite shop, enjoyed cooking dinner from a new cookbook with Quinn, baked with new ingredients and supplies, and so much more. And, I've still got a spa day in my near future. That's not even to mention all the ice cream and gelato!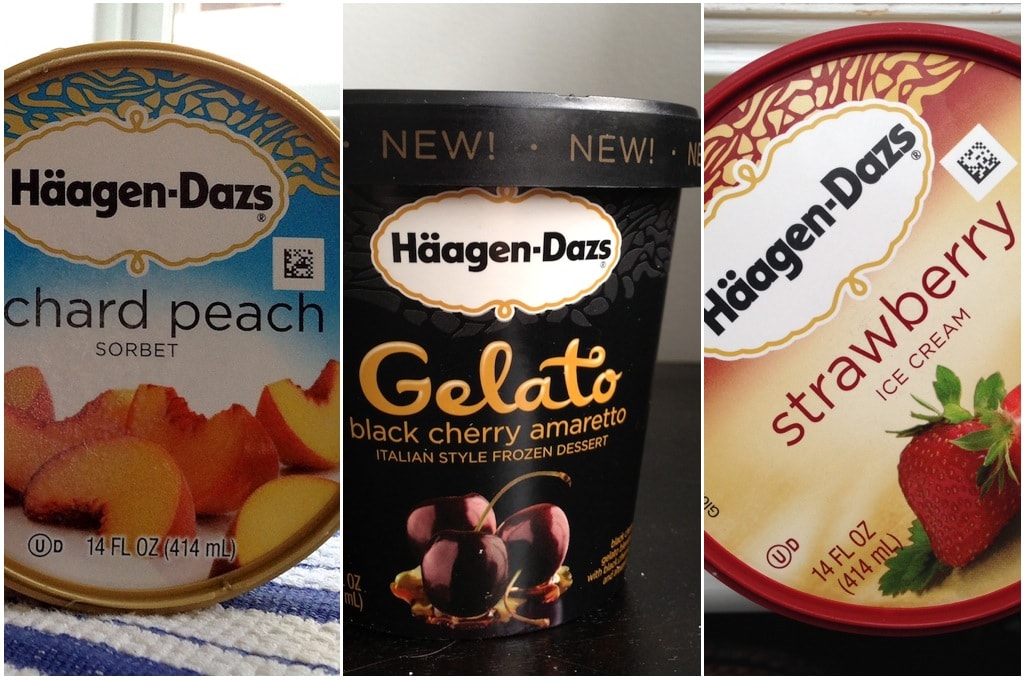 Orchard Peach Sorbet, Black Cherry Amaretto Gelato, Strawberry Ice Cream
Most importantly, I hope I have been able to realize the importance of all those moments. I don't think I'm in the minority when I say that it's hard to take time during an average day to sit back and enjoy yourself. It's far too easy to feel guilty about that, at least it is for me. I always have completely unrealistic to-do lists every day, and taking a break seems like a ridiculous idea most of the time. But, you know what? It helps. It gets my mind cleared and back on track.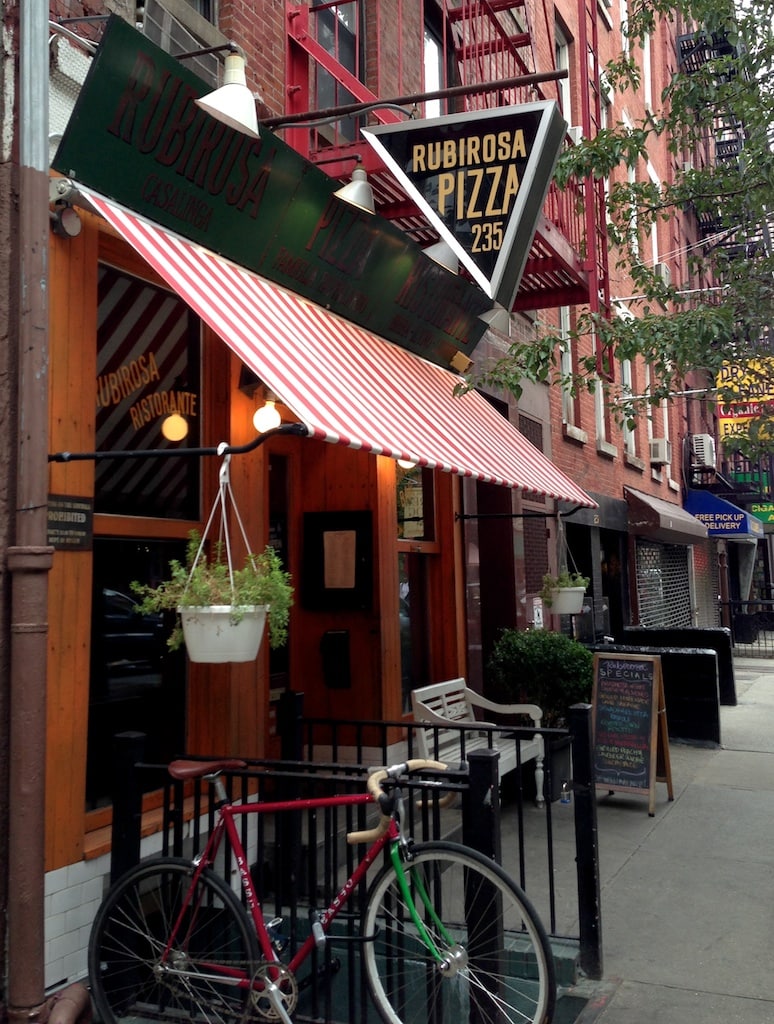 Date night with Quinn at Rubirosa
When I started BoB in 2006, all I really had to do was bake, take photos, and write about all of it. My, how things have changed! Now, there's Facebook and Twitter and Instagram and Pinterest and newsletters and some unknown thing that will probably be all the rage in the near future. I love that social media allows me to interact with so many of you in different ways. And, blogging has brought friendships and opportunities to me that I would never have had otherwise.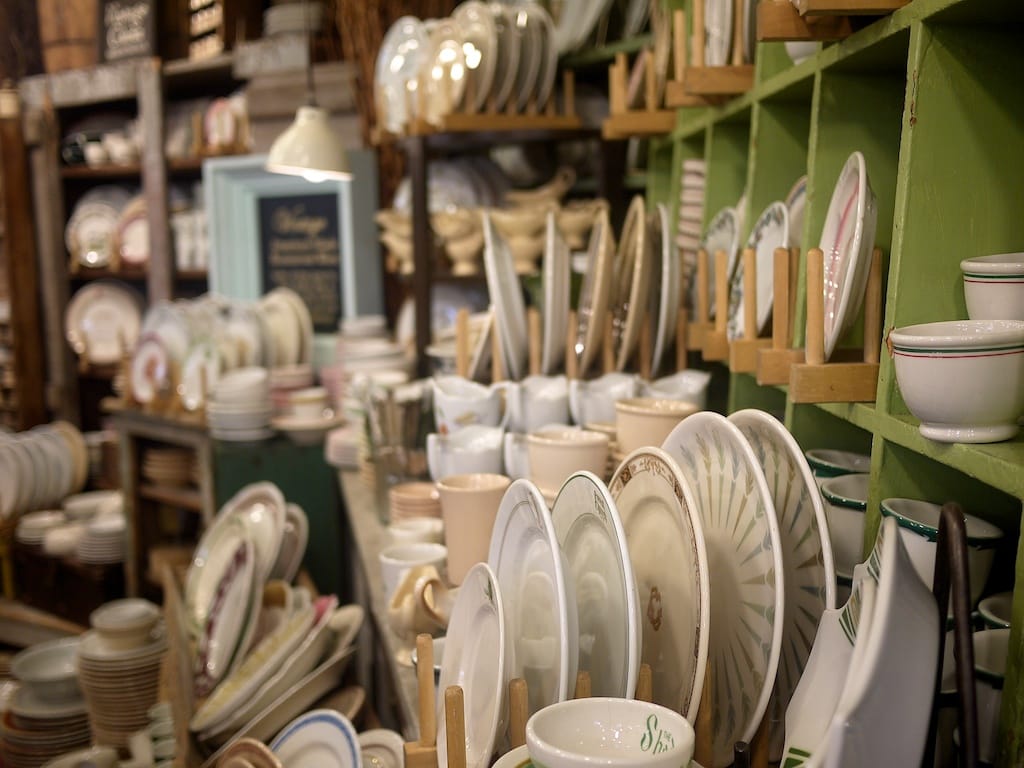 Shopping at Fishs Eddy
I am so fortunate that I have been able to take my passion for baking and turn it into this blog, which is now my full-time job. That's still just so crazy to me. But, it's so easy to get lost in all of the other parts of blogging – stats, social media, events, and so much more. All of that sometimes prevents me from doing the very thing that is the reason this blog exists at all. I'm here to bake, my friends, and to share it with you.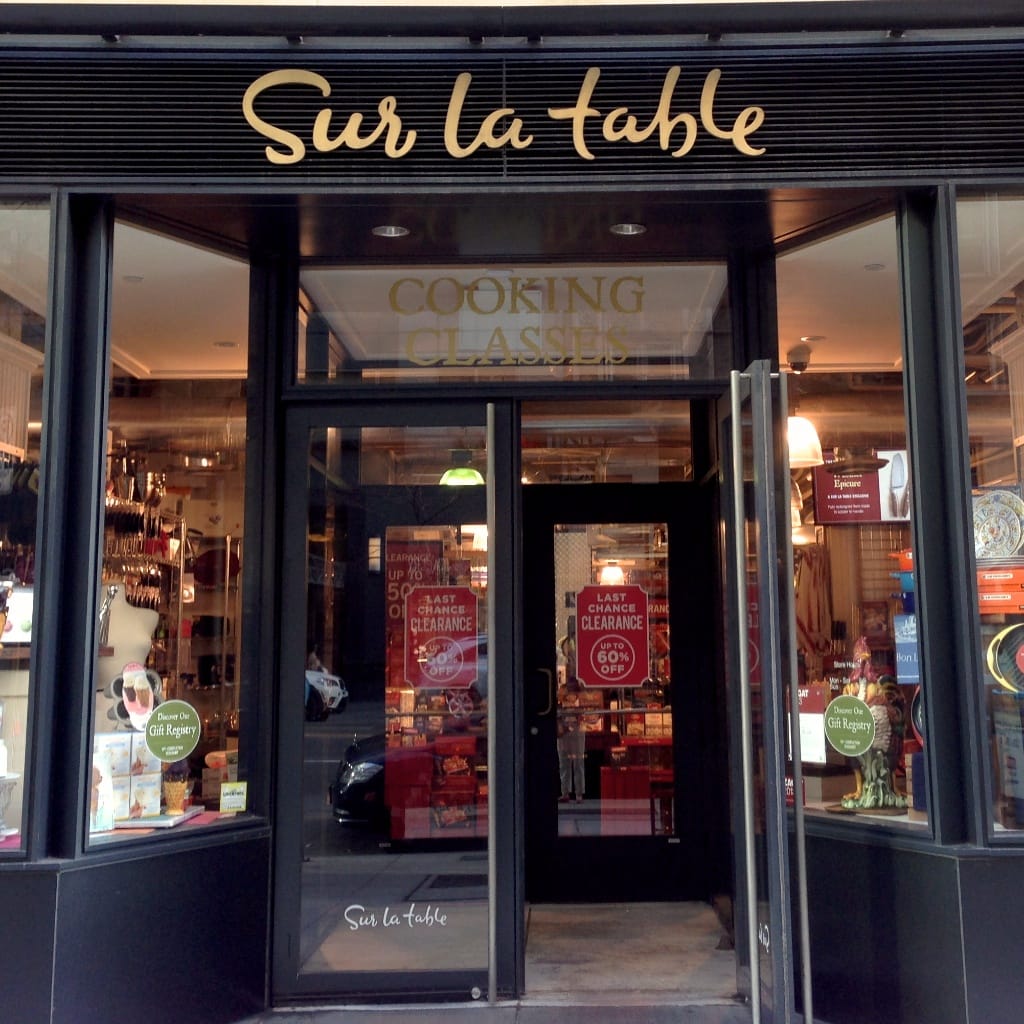 Italy al Fresco cooking class at Sur la Table
At the risk of sounding way too dramatic and introspective, I am working on focusing as much as I can on the things that make me happy. I'm trying to bake more and worry less about all the other stuff. That should translate into lots more recipes to share with all of you, and that's a good thing, right?
I'll get back to sharing baking recipes next week. In the meantime, I hope you'll try taking time for yourself and your passions. I'm certainly a believer. Just give it a try, and I'll think you'll find that you'll be happier and even more productive.
Have a fantastic weekend, my baking friends!
I was chosen by Haagen Dazs to be an advocate for their Moment for Me campaign. I was given the products and experiences described here on Bake or Break. All opinions are my own.
Be sure to share you own #HDMoment on social media. Your moment may be featured by Haagen Dazs.