No, your memory isn't failing you. I did one of these posts yesterday, too. But, I had a couple more things I wanted to share with you this week, so let's just go with it.
The first two come under the category heading of I-Can't-Believe-This-Actually-Happened. I'm not one to talk much about myself, so I'll keep it brief and then get to a fun giveaway.
First, a few weeks ago I was asked by Skype to spend a day visiting some of my favorite foodie spots in NYC while Brian of A Thought for Food did the same in his city of Boston. We used the Skype app to share photos and experiences with each other throughout the day.

It was so much fun spending a day just enjoying some of the food that NYC has to offer. If you've ever experienced even a small sliver of the food here, you'll know that it's impossible to whittle down all the great spots to just a days' worth of stops. I couldn't make it to all of my favorite places, but I did get to some of my musts like Baked (and their Sweet and Salty Cupcake, pictured above), One Girl Cookies, and Almondine.
That day was one of the most enjoyable New York days I've had. There was so much food. So much. And, it was great fun to share some of the best parts of my city with another foodie in his city. You can see the story about our adventures at Skype Passion Project.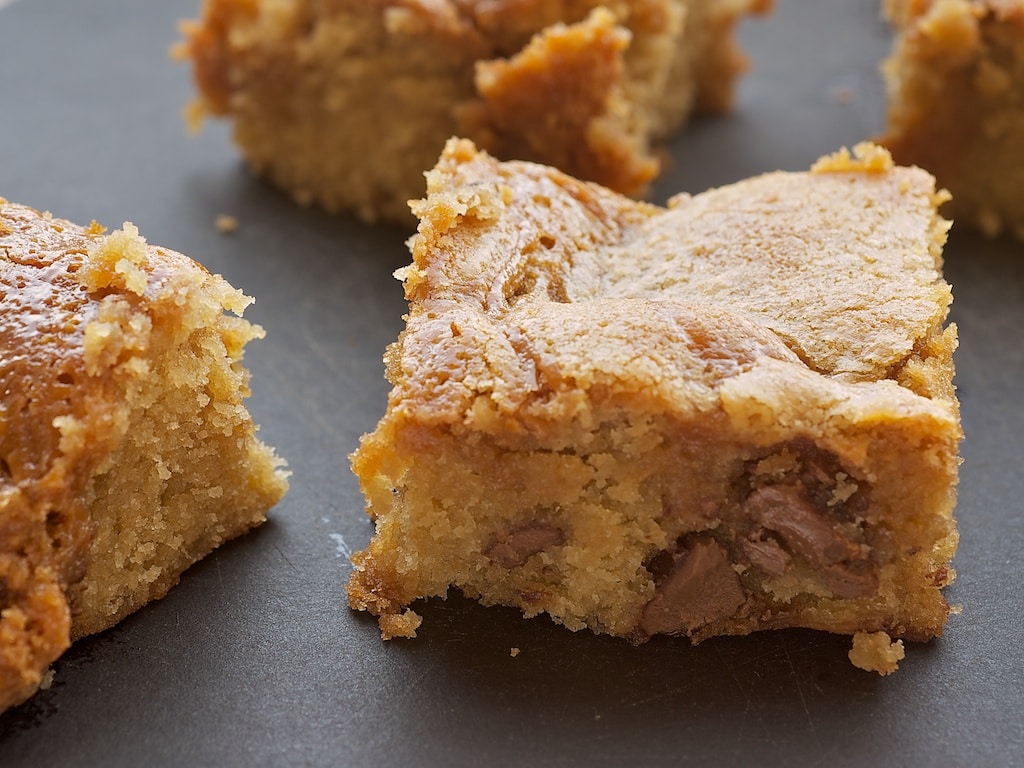 The other bit of exciting news I want to share is that my recipe for Caramel-Chocolate Chip Cookie Bars was featured in the October issue of Southern Living. Any of you Southern girls out there will understand that Southern Living is held in high esteem by countless Southern ladies. When I graduated from college and moved into my first apartment, my mother immediately subscribed me to that magazine because that was just a no-brainer. I know she'd be so excited!
And, now to have my recipe printed in an issue is just incredible. Granted, I haven't seen it yet as my issue hasn't arrived yet. I've at least seen a photo of the page that my sister messaged me. I'm enjoying that for now and obsessively checking the mail until my own copy is in my hands.
Now, on with the giveaway….
Subscription boxes seem to be all the rage these days. You can get one for all kinds of things, from snacks to beauty products to socks and just about anything you can imagine. Truth be told, I could easily develop an addiction to those boxes. I mean, how great is it to get a box of goodies delivered right to you?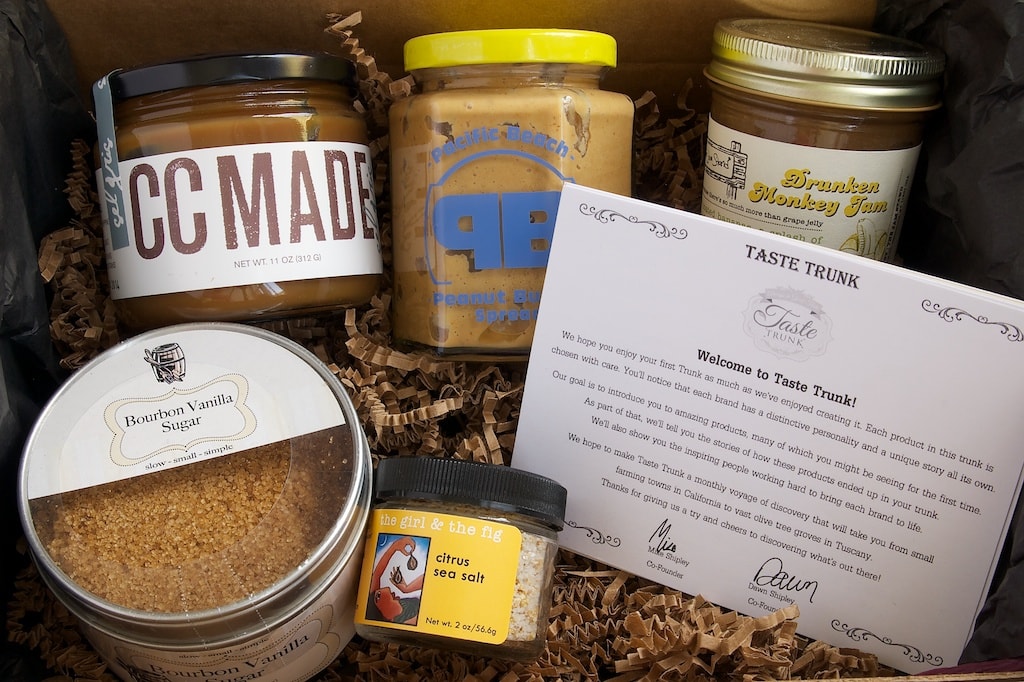 One of my favorite food-related subscription boxes I've received is Taste Trunk. They offer four different trunks – sweet, gourmet, health, and bbq. Plus, they sell some of the items individually.
Recently, Taste Trunk was kind enough to send me a bit of a hybrid sweet-gourmet trunk. As you can see in the photo above, it contained several full-size products. Citrus sea salt, vanilla sugar, a banana jam that's made right here in Brooklyn, peanut butter, and a wonderfully smooth and flavorful salted caramel sauce. There was also an information card about each product with details about the company, the product, and recipes or ideas for using it.
Thanks to Taste Trunk, one lucky Bake or Break reader is going to receive a 1-month subscription to Taste Trunk. The winner will get his or her own trunk of goodies to try.
Use the giveaway widget below to enter. If you are unable to see the widget, make sure your browser is updated or try using another browser.
All the details and requirements for entering are described in the terms and conditions in the giveaway widget. Be sure to note that the winner must be a U.S. resident 18 years or older.
Please add bakeorbreak at gmail dot com to your address book so that a winning email from me does not end up in your junk folder. If the winner does not respond within 48 hours, another winner will be chosen.
Good luck!