I recently confessed that cream cheese is one of the ingredients that I always have on-hand. As I thought about that, I thought it would be fun to look back in the BoB archives and see how big of a role cream cheese has played in my baking over the years. Well, my friends, it's about like I thought. Cream cheese and BoB go hand in hand!
There are far too many cream cheese-containing recipes here to make a definitive list of favorites. But, these are my favorites for at least right now. There are plenty more in the archives and, I'm sure, many more to come.
For today's purposes, we aren't going to talk cheesecakes. That's too obvious, right? (Although, if you're looking for cheesecakes, try the Recipe Index or my Cheesecake Collection.) Instead, I've gathered a collection of recipes that incorporate cream cheese in more of a featured role that adds flavor and interest to some pretty amazing desserts.
Usually I keep these collections to eight recipes or fewer, but I'm making an exception with this one. So, without further ado, here are 12 of my favorite recipes that feature cream cheese. Enjoy!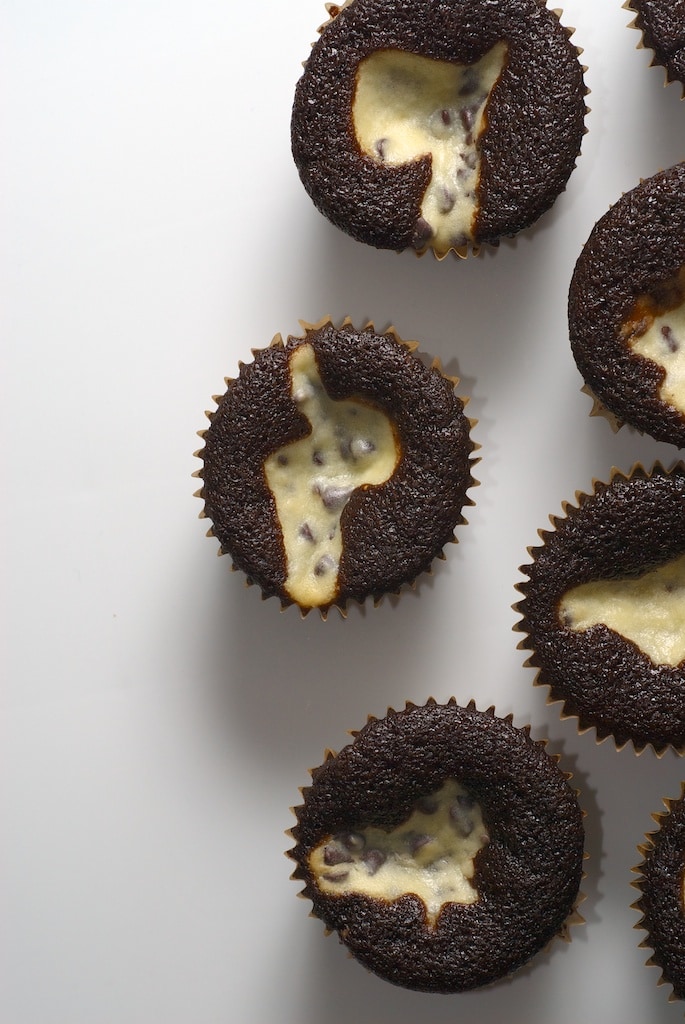 Let's start with a winning combination – cream cheese and chocolate. I've made these Black and White Cupcakes many times, and they are always a crowd pleaser. Not being much of a cupcake decorator, these little beauties really appeal to me. I love that no two will look the same!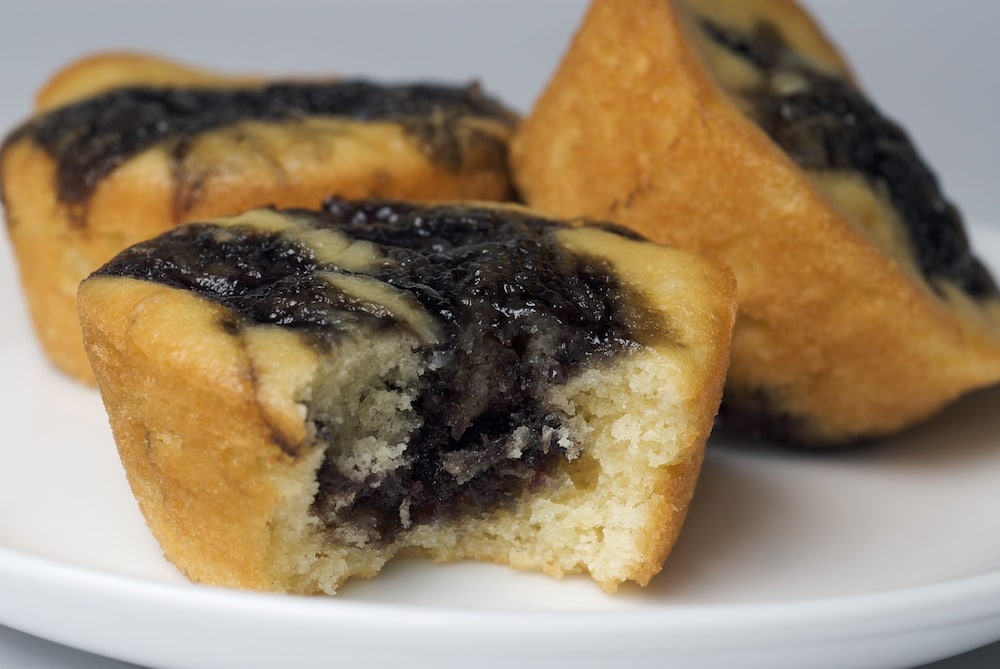 There are not sufficient words for how much I adore these Raspberry Cream Cheese Buns. I'm not a morning person, so quick and easy recipes like this one are always a winner when I'm baking for breakfast or brunch. Plus, you can add so much variety to these by simply using different flavors of preserves.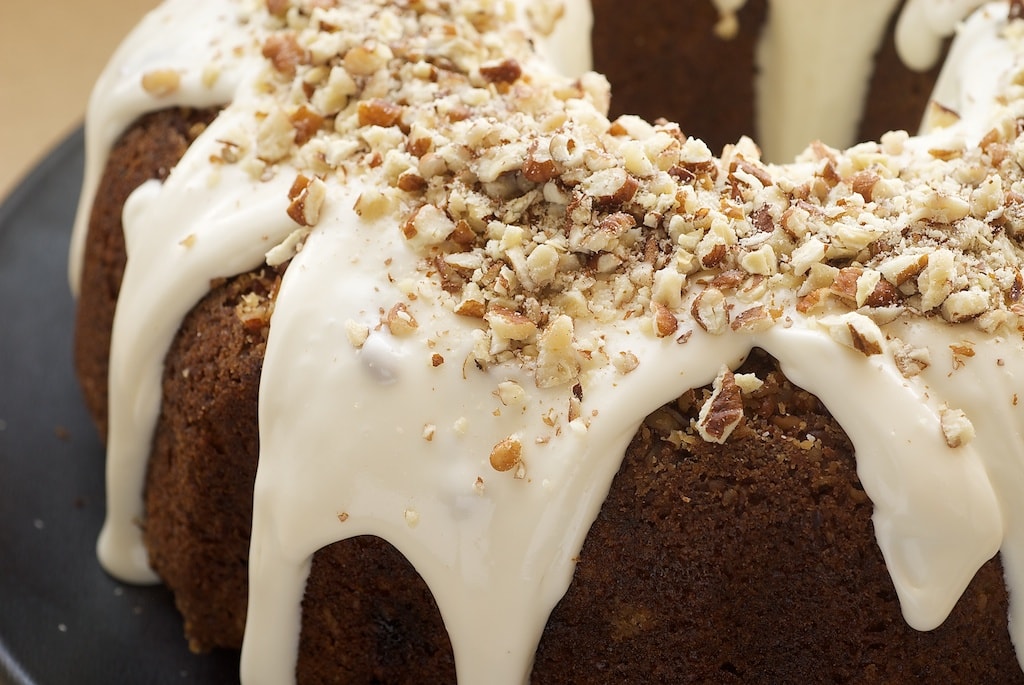 I had every intention of not including any desserts that have a cream cheese frosting or glaze but no cream cheese in what's underneath. But, then I saw this Hummingbird Bundt Cake and just couldn't leave it off the list. You see, Hummingbird Cake is one of my very favorite cakes, so it's nearly impossible for me not to include some variation of it when given the chance. By the way, if you enjoy cream cheese frosting like I do, then you should check out this Spiced Pear Cake or maybe this Chocolate Layer Cake with Cream Cheese Frostings.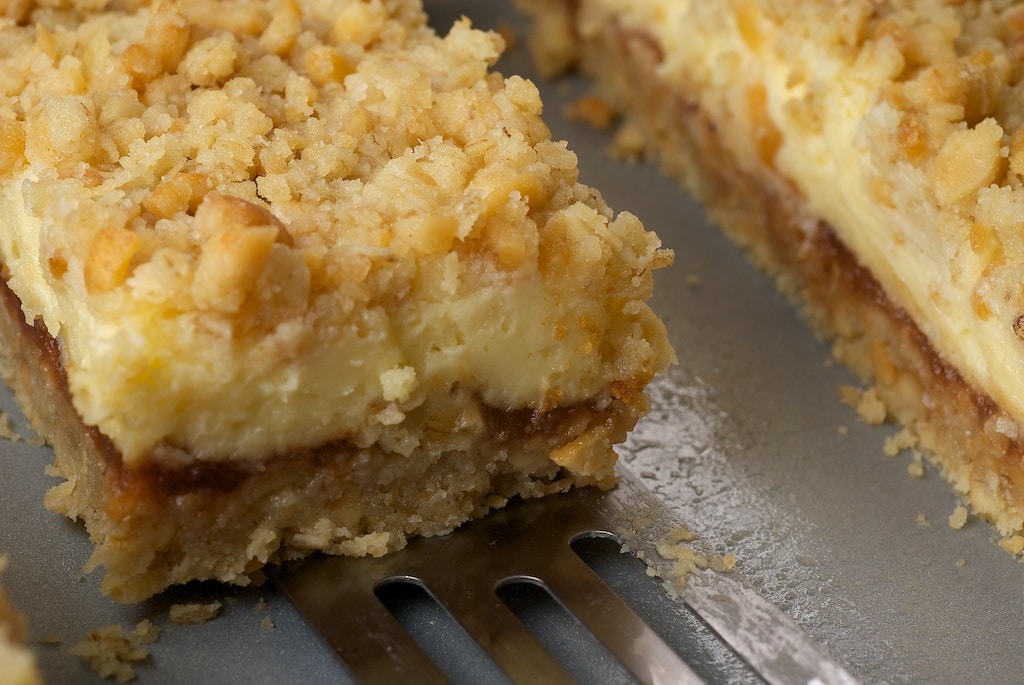 When I used to have a non-blogging job and had to go to an office five days a week (ew!), my co-workers were often my taste-testers. There's no telling how many cookies, brownies, cakes, etc. that they happily ate for me. These Cream Cheese and Oat Bars stand out in my memory as being one of their favorites. Mine, too. There's something magical about this combination of cream cheese, oats, and apple butter.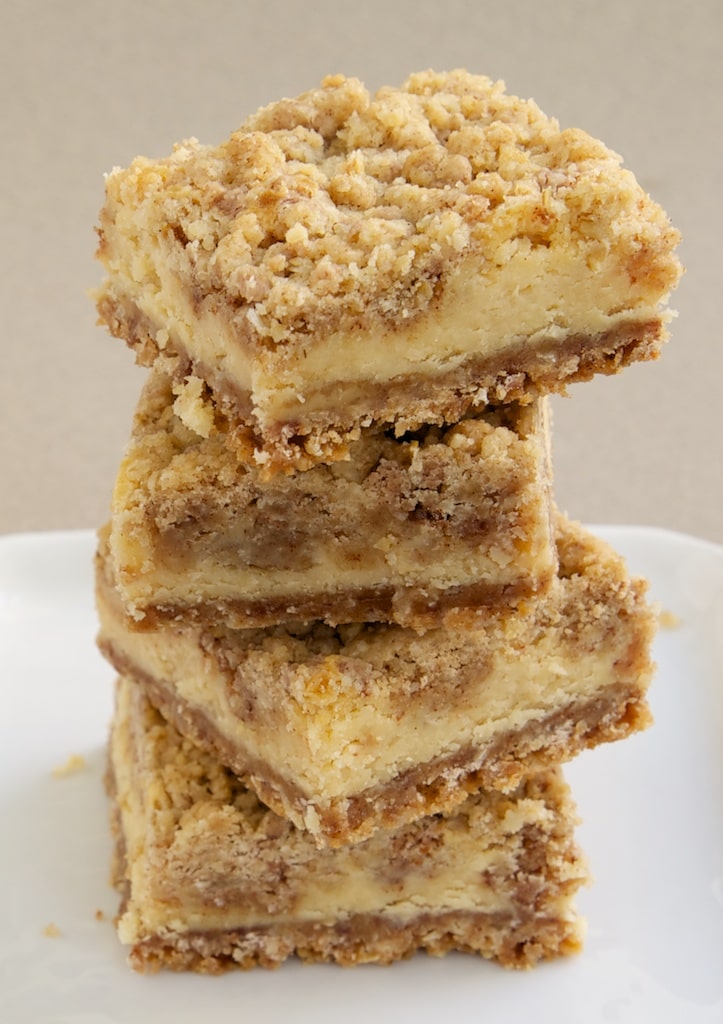 Sticking with the oats theme, I just recently made these Cinnamon Oatmeal Cream Cheese Bars, and I have to say that they were wonderful. I've become quite the cinnamon fan over the last several years. I made these bars with cinnamon chips, and the cinnamon flavor really comes through despite the absence of any ground cinnamon. It's simple to change the flavor profile of these, too, with different flavored chips.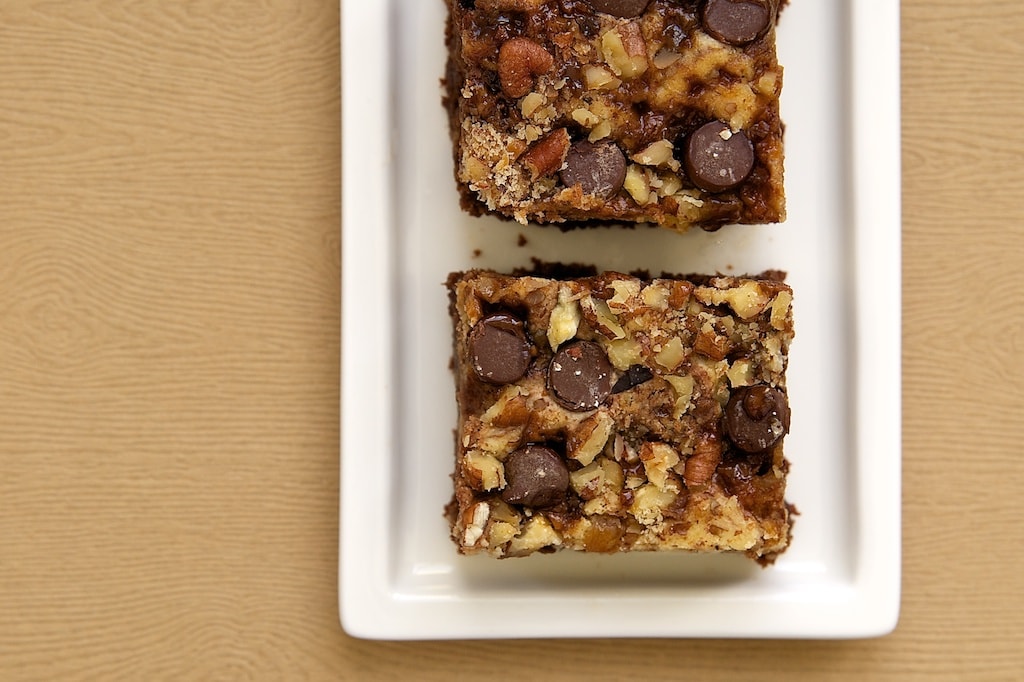 You know I can't go too long around here without talking about brownies. These Cream Cheese Brownies with Toffee and Pecans combine many of my favorite things into one sweet place. This is another great recipe that adapts well to your tastes or to whatever nuts or chips you have on-hand.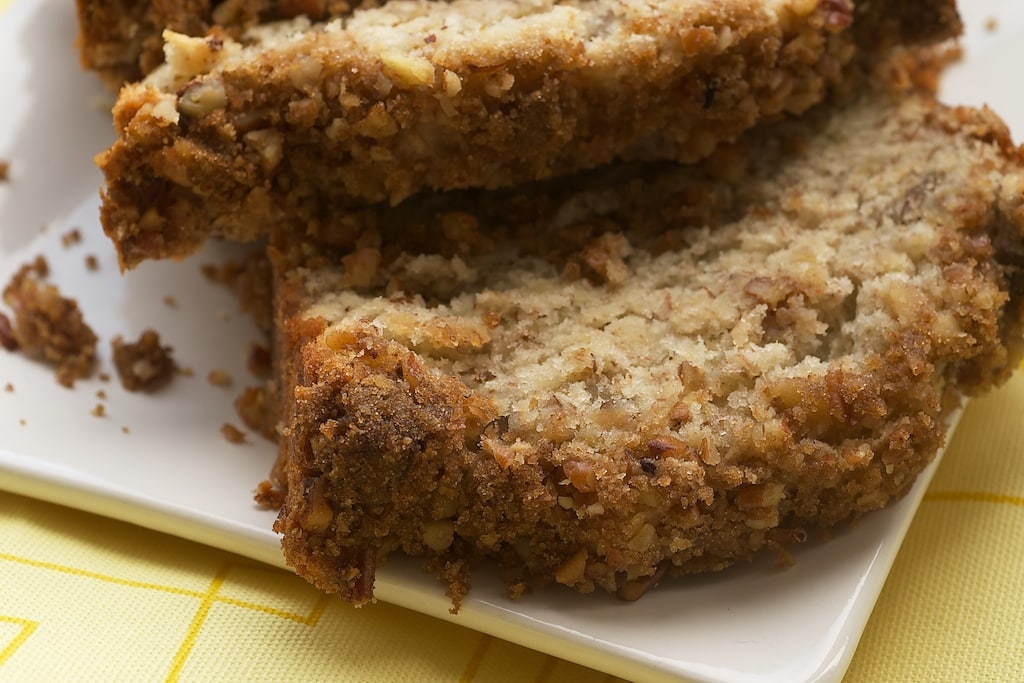 Cream Cheese Banana Nut Bread has been a wildly popular recipe here on BoB. I can't say that I am surprised by that. First of all, we all love banana bread, right? Add to that some sweet, tangy cream cheese, and you've got yourself something really special. The recipe makes two loaves, which is a very good thing because one just won't be enough once you taste it.
I tried these Cream Cheese Chocolate Chip Cookies on a whim, and I'm so glad I did. As many varieties of chocolate chip cookies as I've made in my baking life, these are definitely in my top 5. They are more delicate than your average chocolate chip cookie. Plus, the cream cheese gives them a unique flavor that's pretty much perfect in my book.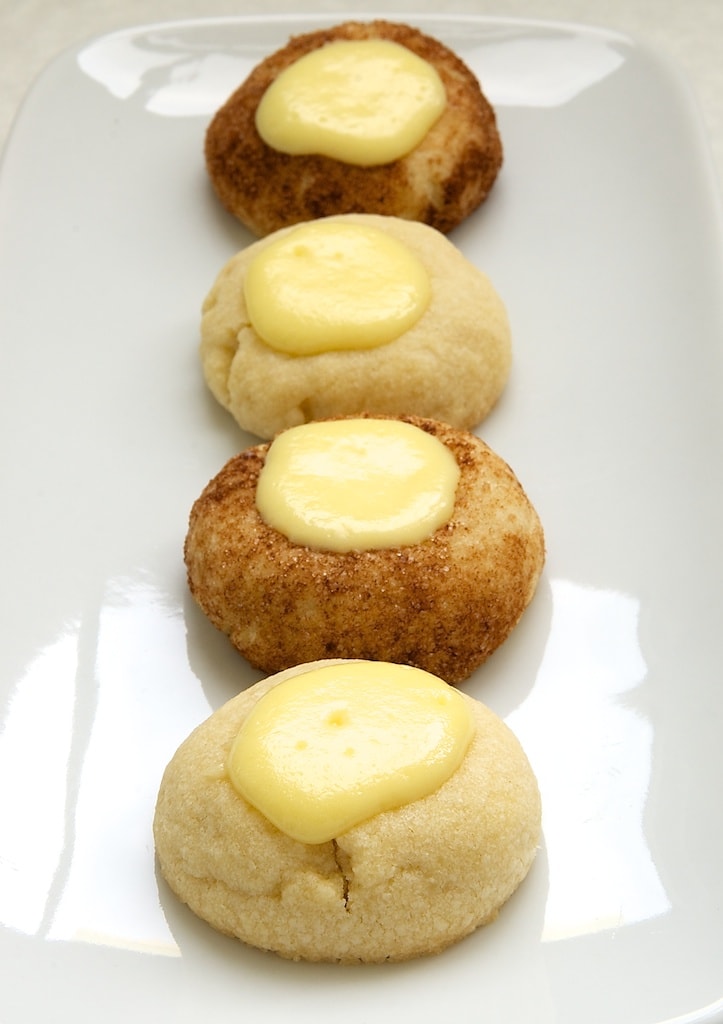 These Cheesecake Thumbprint Cookies are a great exercise in less is more. Take a simple sugar cookie and fill it with a sweet cream cheese filling. That's it! And, they're just fabulous. For a simple flavor boost, roll the cookie dough in cinnamon sugar for a snickerdoodle-like version.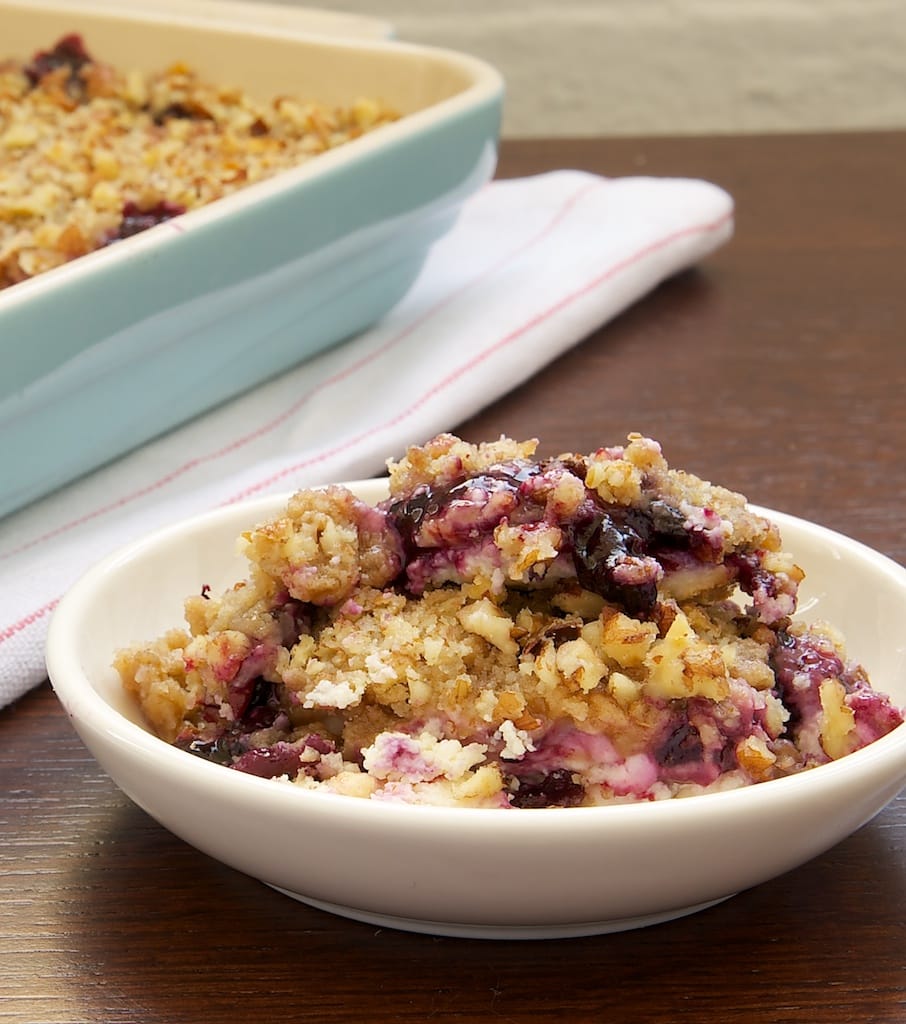 This past summer, I had a pretty constant supply of blueberries. I did just about everything with them that I could think to do. One of my favorite recipes from The Great Summer of Blueberries is this Blueberry Cream Cheese Crisp, which features a layer of sweetened cream cheese baked underneath a blueberry crisp. Oh, my, it's good. And, I think it would translate well to other fruits as well. I can just imagine this with apples.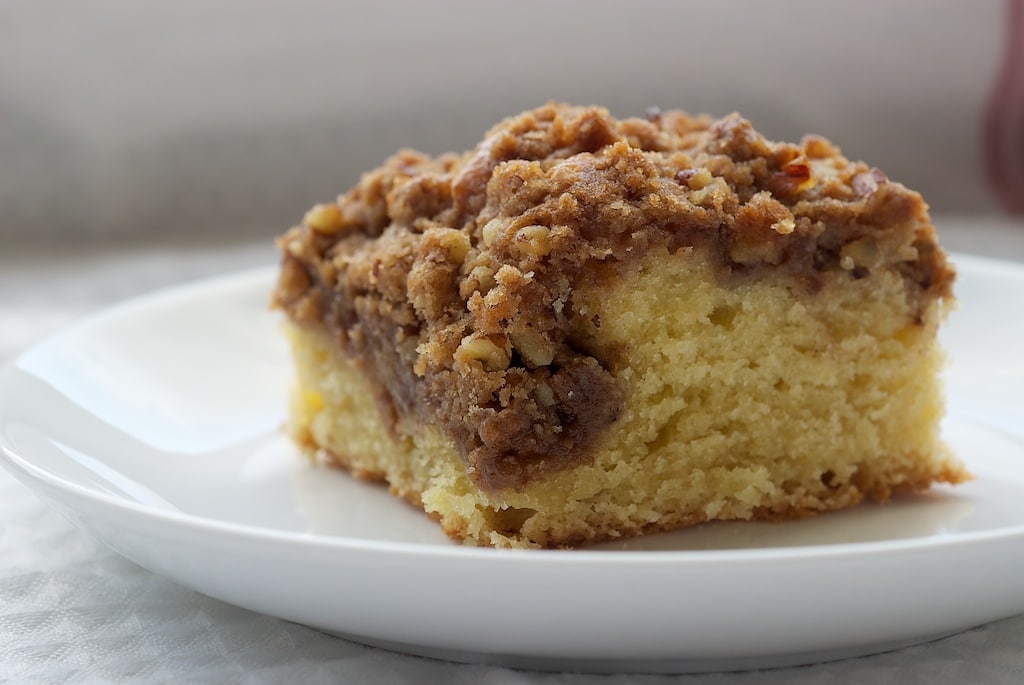 I have a strong attachment to crumb toppings. And, I love an excuse to eat cake for breakfast. Those two things plus my love of cream cheese are responsible for this Cinnamon Cream Cheese Coffee Cake. It starts with a sour cream coffee cake, followed by a swirl of sweetened cream cheese, and then a sweet, nutty, cinnamon crumb topping. I must say, it's pretty fabulous.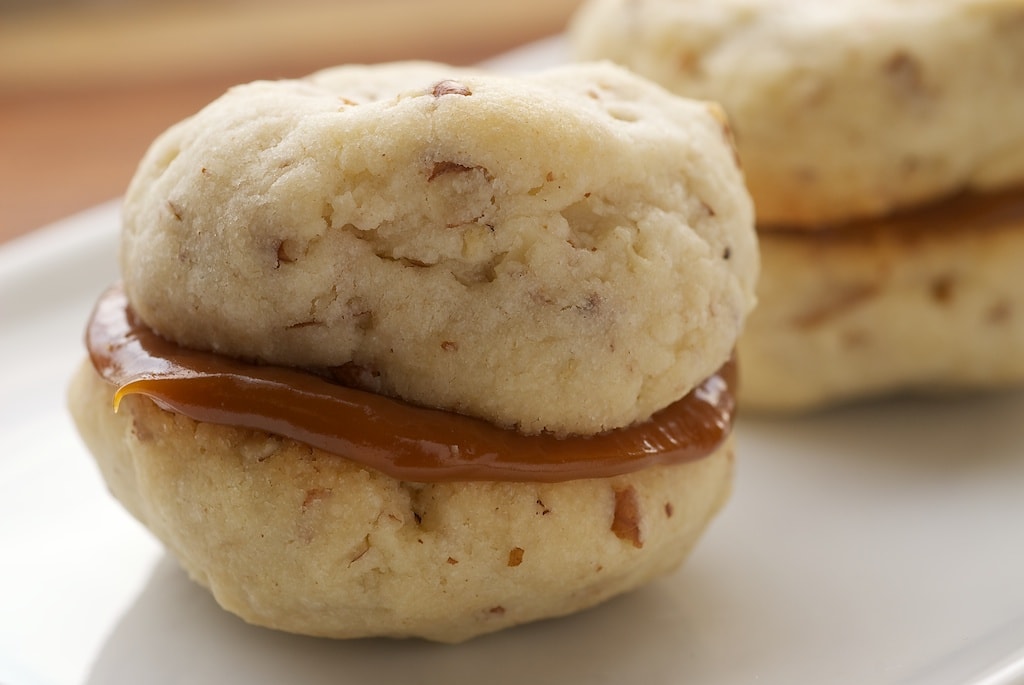 Last, and certainly not least, are these lovely Cream Cheese Shortbread-Dulce de Leche Sandwich Cookies. Personally, I think shortbread is pure genius. I'm always amazed how so few ingredients can make something so very good. If you love shortbread, you can just make the cookies and stop there. But, for a little something extra special, spread some dulce de leche on these and sandwich them together. Those little cookie sandwiches are both adorable and delicious.
If you share my love of cream cheese, I hope you enjoyed this list of favorite recipes. If you haven't already, I do hope you'll find a new favorite recipe among these lovelies.
Happy baking, my friends!