A few weeks ago, I was asked by Haagen Dazs if I'd like to work with them on their Moment for Me project. Of course, my first thought was that you can't turn down ice cream! As I found out more about the project, the more enamored with it I became. If you're not familiar with Moment for Me, the idea is to take time for yourself to do something you enjoy or to experience something new. It can be as simple as reading a good book to enjoying some ice cream to learning about one of your interests.
While you may think the life of a full-time food blogger is a simple one, it's anything but. Honestly, I think I work harder now than when I had a non-blogging job. So, taking some time for myself can be a welcomed break. Quinn is always giving me a hard time for not taking a break during the day. Now I have the perfect excuse to stop and take a moment to do something just for me.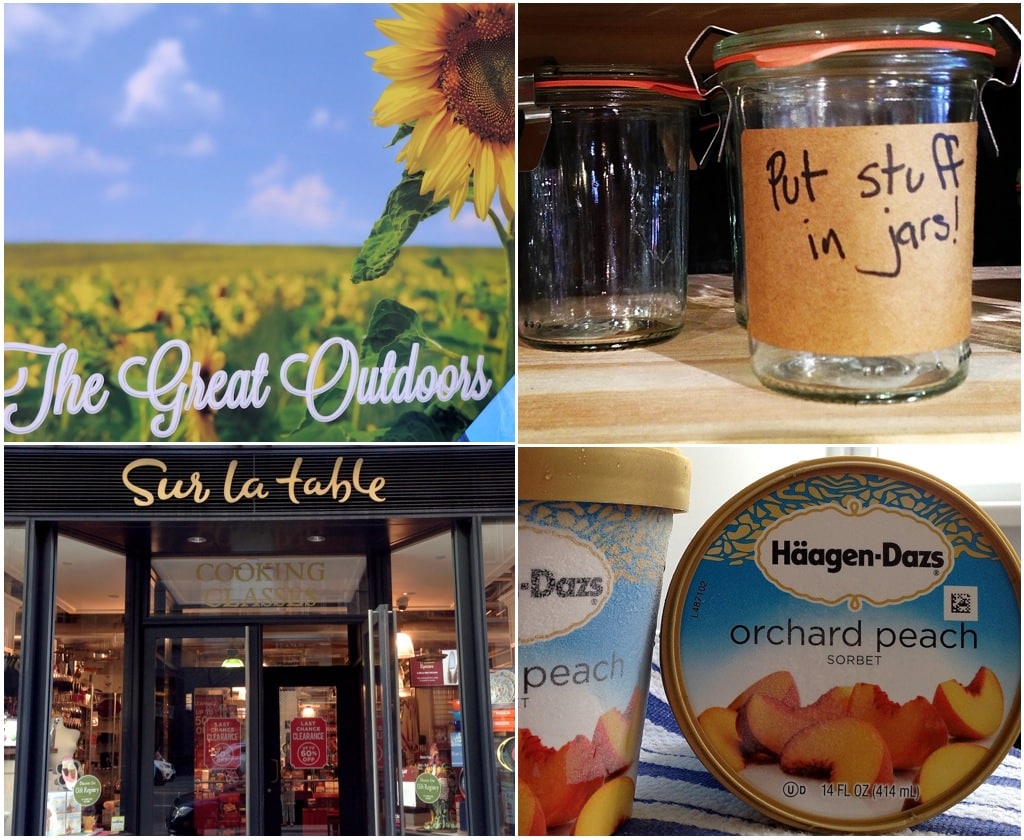 My first month has already gotten off to a great start with a class about making jam, a box full of Haagen Dazs sorbet, and my first personalized Moment for Me box. The theme of my box is The Great Outdoors. It's filled with ice cream tools, delicious ingredients, a gift card to my favorite shop, and more. One very exciting part of my first Moment for Me box was an Italy al Fresco cooking class at Sur la Table. I've wanted to take a class there for ages, but I never seemed to get around to it. See, this is already a good thing for me, right?
For the next three months, I'll be taking plenty of Moments for Me. I'll share some of the details here on BoB, and you can also follow along on Instagram or Twitter.
I truly love the idea of a Moment for Me. I think many of us don't take enough time for ourselves. I encourage you to jump in and participate! Take some time for yourself and share it through social media with the hashtag #HDmoment. Your moment could be featured on the official HDMoment site. Be sure to include my Twitter or Moment for Me campaign. I was provided with products and experiences as part of that campaign. No other compensation was received. All opinions are my own.