This week marked Bake or Break's 7-year blog birthday. It's a little surreal to think I've been doing this since 2006. I started blogging while I was working a full-time job. Quinn encouraged me to do it, and I agreed that it would be a fun project to offset my less than fulfilling job. Over the next few years, I continued working either full-time or part-time and trying to keep BoB going even when I had little or no time to devote to it.
Then, at the end of 2011, I was able to make BoB my full-time job. That's even more surreal. I'm still amazed that I'm able to do what I love. Thank you all for following my baking adventures! Let's keep doing this for a long time, okay?
When I started BoB, my goal was to share desserts that are as simple as they are delicious. My mother often recited "less is more" to me. In most cases, that really does hold true. Occasionally, I will go a bit more elaborate, but most recipes you'll find here don't require a lot of fuss.

Baking recipes don't often have a short list of ingredients. Covering flour, leavening, salt, butter, eggs, and some other basics can quickly make that ingredient list a bit on the long side. I've scoured BoB's archives and found some fabulous desserts with 8 or fewer ingredients. And, there are no starts-with-a-mix recipes among them.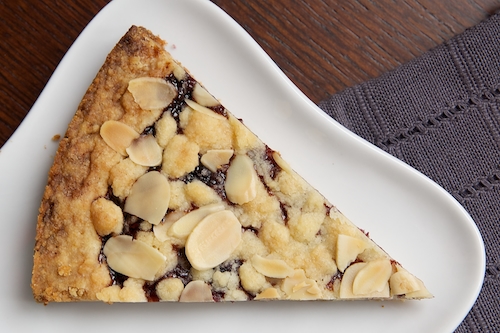 One of my favorite recipes so far this year is also one of the simplest. This beautiful Italian Jam Crostata begins with a shortbread crust. That is topped off with your favorite jam and sliced almonds. This simple tart is just beautiful. It's a great recipe to have ready for a last-minute dessert.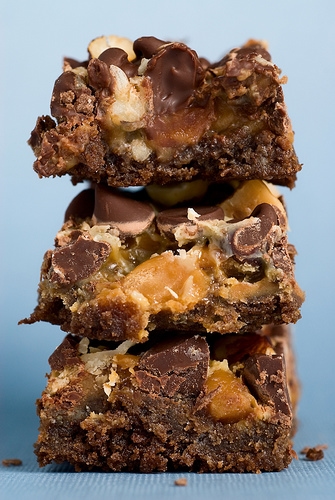 As my mother was such a less-is-more proponent, it seems only right to share a recipe that she and I used to make together. Double Delicious Cookie Bars go by many names – Magic Bars and Hello Dollys, just to name a couple. For many years, this has been my go-to quick and easy dessert recipe. I've never known anyone who didn't like these. I don't know that I've ever made these the same way twice. Use your favorite toppings to customize these. They are, without a doubt, the best way to clean out your baking pantry.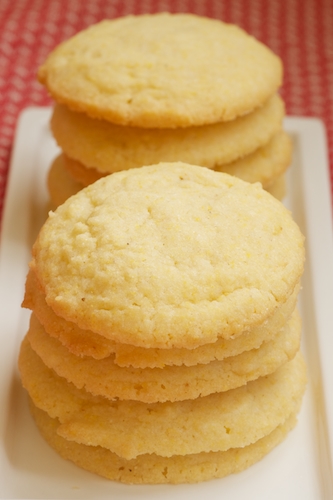 I made these Cornmeal Cookies during the last holiday season for a break from all the extra rich holiday baking. Honestly, I didn't expect to love these as much as I do. They are soft and sweet and really just about perfect.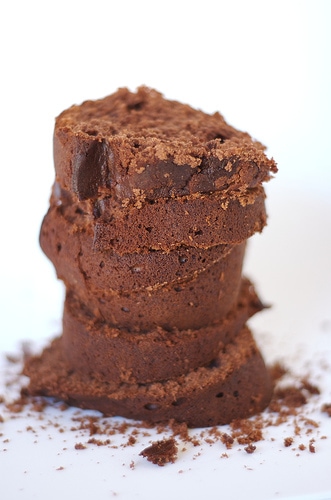 I just talked about this Chocolate Cream Cheese Pound Cake last week in my Bundt cakes collection. But, it absolutely bears repeating. It's not often you find a cake recipe with a short list of ingredients (and no cake mix), and it's even more rare to find one that's this good. Pound cake is always greeted with an enthusiastic yes from me, but this is utterly irresistible with all that chocolate and cream cheese.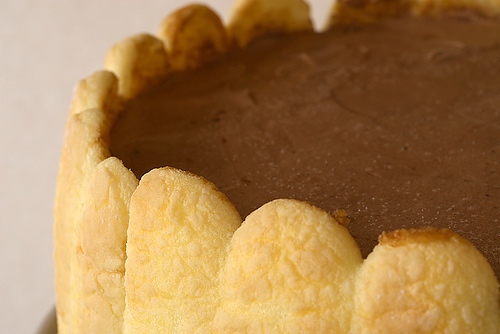 To me, charlottes are one of the most elegant desserts. So tall and pretty! This Chocolate Charlotte is certainly no exception. Make this one ahead so it has plenty of time to chill in the freezer. Then, sit back and watch as everyone oohs and aahs as they devour it.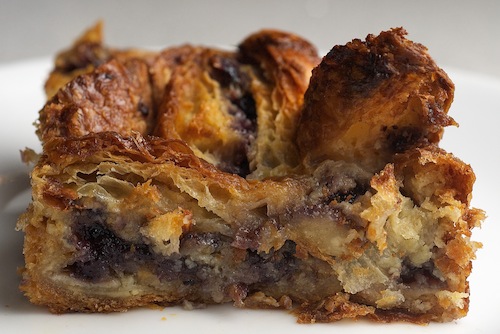 I try to mention this Blueberry Croissant Bread Pudding whenever I have the opportunity. Buttery, flaky bakery croissants give you a jumpstart for this oh-so-good dessert. It's warm and sweet and gooey and amazingly quick. If you have 15 minutes, you can have this mixed up and in your oven. It's another great customizable recipe by simply changing the flavor of preserves.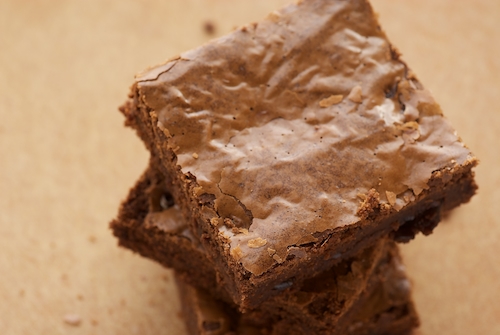 Brownies are just about the simplest thing to bake. Many of the brownies recipes on BoB have a short list of ingredients. I am not one to turn down any kind of brownie, so choosing just one can be tough. I chose to include these Dark Chocolate-Sour Cherry Brownies simply because of how much we loved them. This is a good basic brownie recipe, so feel free to substitute chocolate chips or nuts for the cherries if you're not a fan.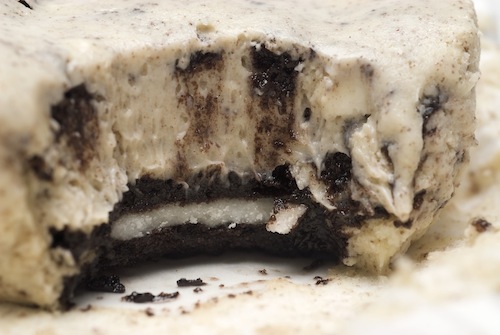 I'm repeatedly amazed at how little effort goes into these Cookies and Cream Cheesecakes. A whole Oreo serves as the crust for these little creamy cheesecakes. I don't even like Oreos that much, and I loved these. You've got yourself a guaranteed crowd-pleaser here.
I hope you enjoy these simple baking ideas. And, thanks again for being here. It really means the world to me.
This month, I will be celebrating BoB's birthday with giveaways of some of my favorite products. We'll start with a set of Le Creuset bakers. I never have too many of these beauties. They are just perfect for baking warm, gooey desserts like Mixed Berry Cobbler. Plus, they're great for savory baking and cooking, too.
UPDATE: Contest has closed. Congratulations to the winner!
Disclosure: This giveaway is not sponsored by Le Creuset. The prize will be provided solely by Bake or Break. Affiliate links are included in this post.