As I was making that lovely Raspberry Almond Crumb Tart earlier this week, I began thinking about some of my favorite baking recipes that use berries. These days, berries are available pretty much year-round, but there's just something about fresh local berries that is extra exciting. As we head into berry season, it seems like a good time to start thinking about what to bake with all the berries that will soon be on their way.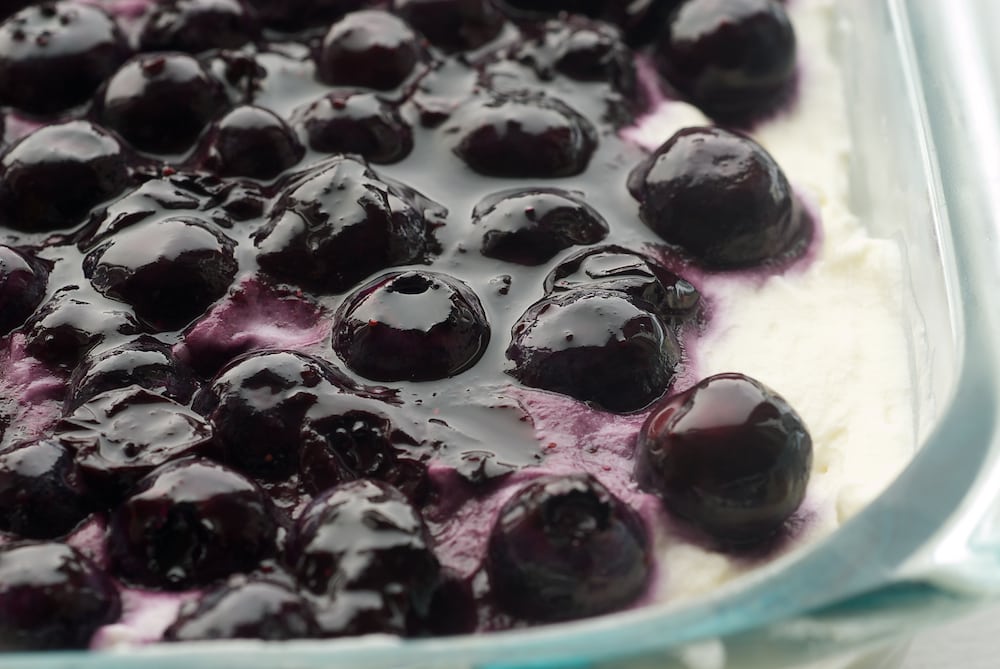 I'll start with a sentimental favorite. My mother used to make a dessert called Blueberry Crunch, which is very similar to Magnolia Bakery's Blueberry Jamboree. Sure, she used Cool Whip and canned pie filling, but it's still the same idea. It's a lovely layered dessert with a nutty crust, creamy filling, and a fresh blueberry topping. This is a favorite go-to dessert for me when it feels just too hot to bake.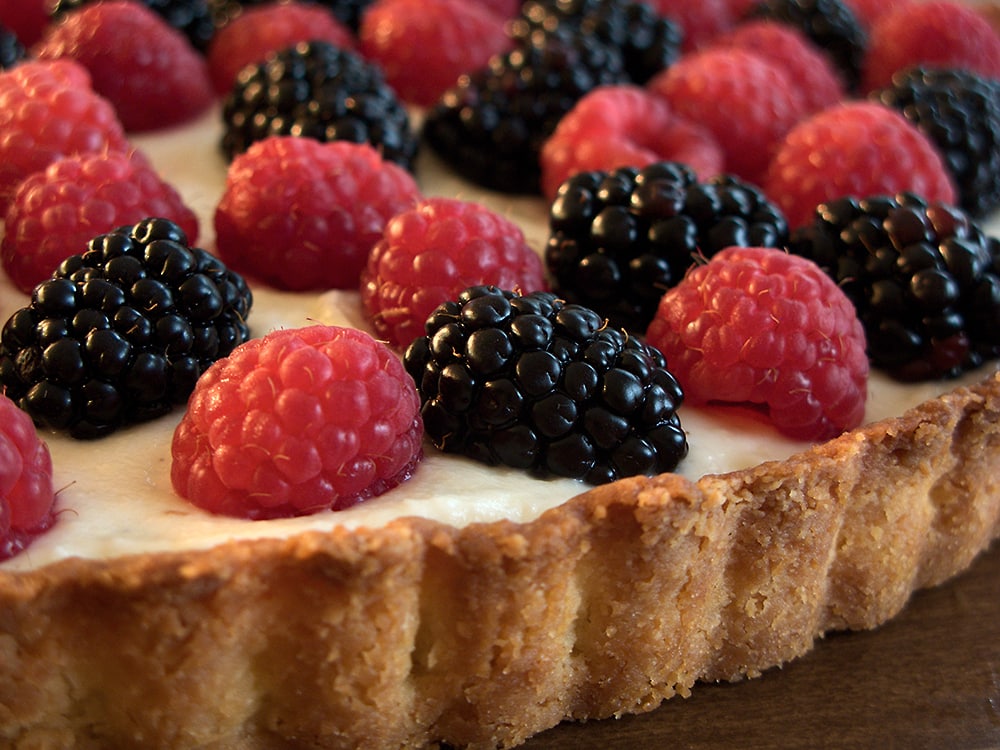 Continuing with the cool dessert theme, this Fresh Berry Tart is a pretty perfect spring and summer dessert. It's a tad more involved than most of the recipes I make, but you get the added bonus of a delicious pastry cream filling and an amazing sweet crust. This tart is so very adaptable, too. Use your favorite berry or a combination.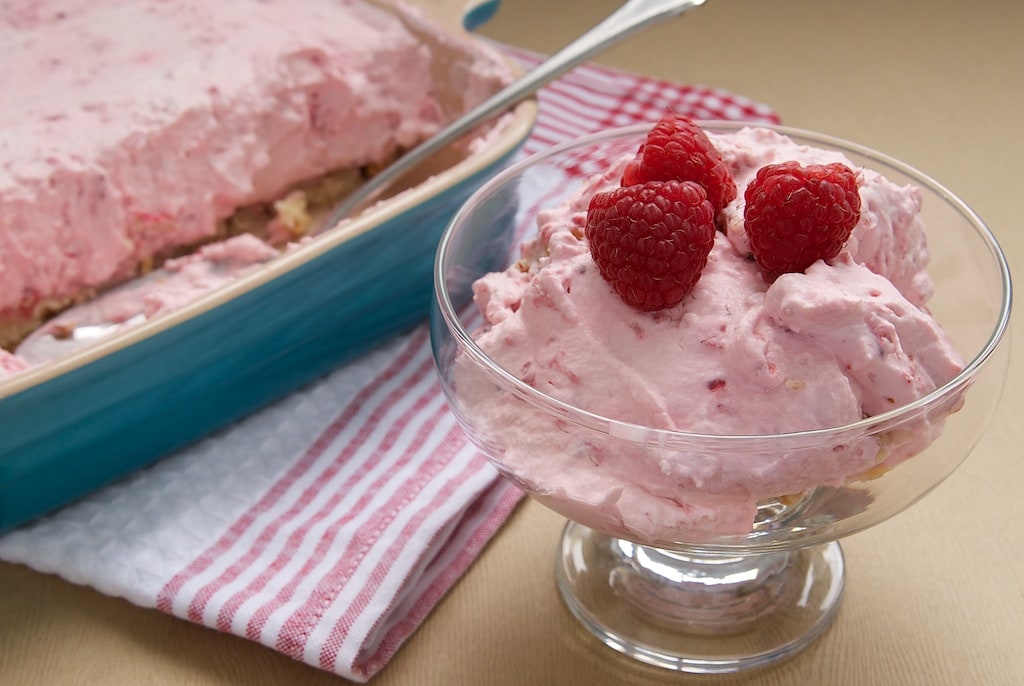 I just recently made this Raspberry Shortbread Fool and was amazed by how very good and how unbelievably simple it is. I added a layer of shortbread underneath all of that raspberry and cream goodness, but you could just make the traditional fool and serve on its own.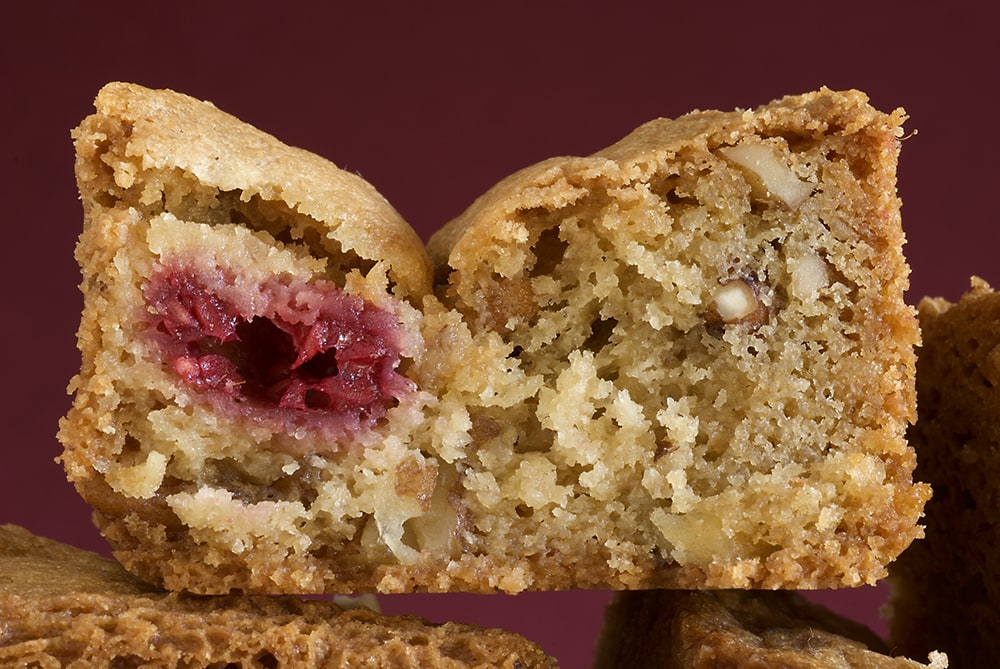 For something a little different, try these Raspberry Pecan Blondies. They're packed with raspberries, pecans, and plenty of brown sugar. I frequently make bars with jams or preserves, but it's not often that fresh berries make their way into this kind of recipe.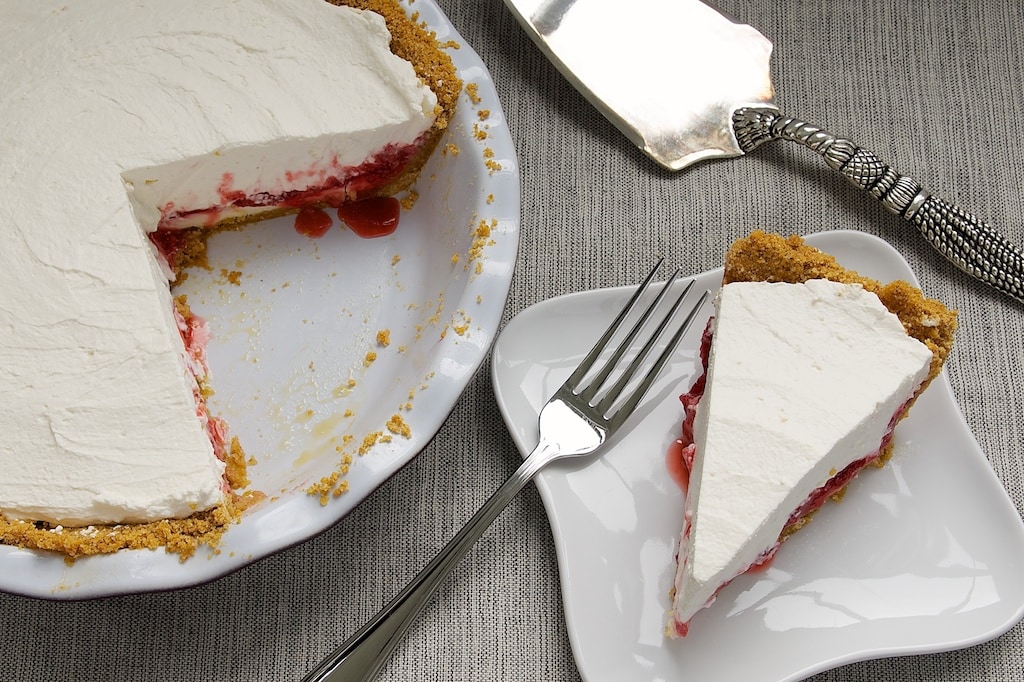 Not that long ago, I made this Strawberry Icebox Pie as a merging of three of my grandmother's recipes. I knew it would be good, but I honestly didn't expect it to be so good that I would find myself thinking about it so much and trying to justify just one. more. slice. I have a feeling that this pie will show up again in my kitchen this summer.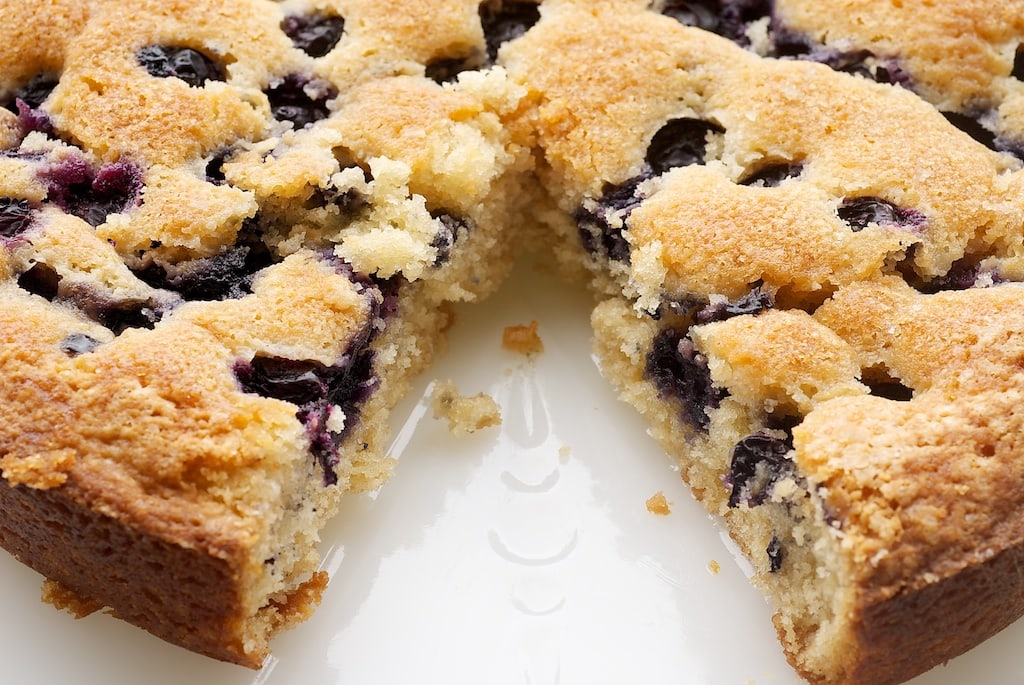 Every baker needs a recipe like this Simple Blueberry Cake in their recipe box. You can have this cake mixed up and in the oven in short order. And, when it comes out of the oven, there's no frosting or garnishing required. I really adore its rustic beauty.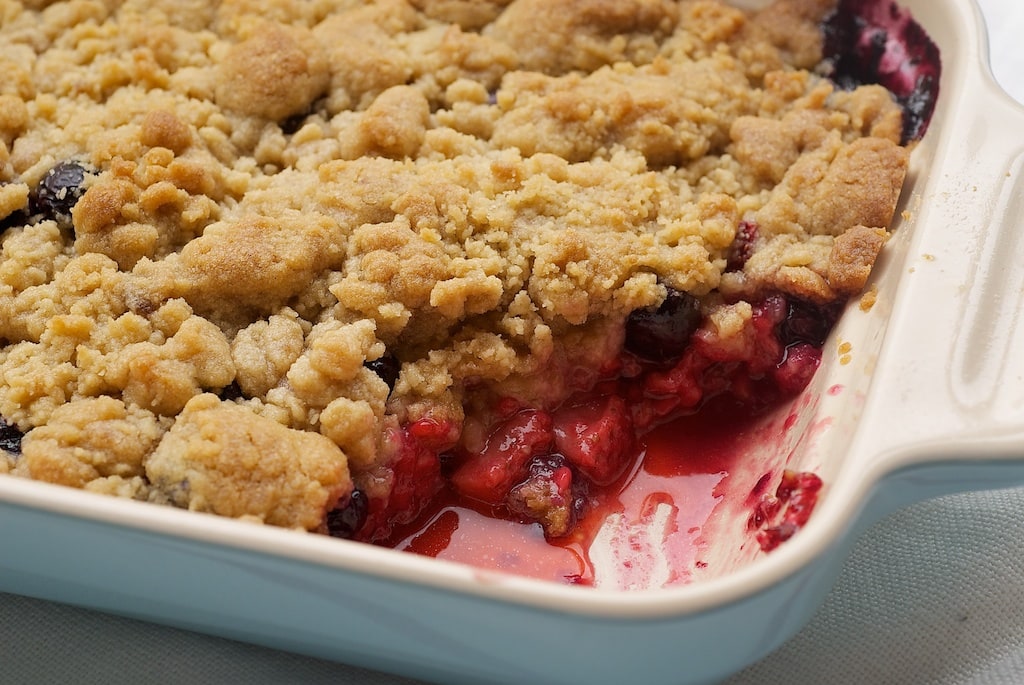 I feel like I would be remiss in omitting this Mixed Berry Cobbler from this list. I love making cobblers. They just seem like one of the ultimate comfort foods to me. This one can be made with any kind or combination of berries.
Choosing a handful of recipes for these collections is always tough. It's impossible not to leave out some really great recipes. If you're a fan of berry recipes, be sure to follow my Baking with Berries Pinterest board for more ideas. And, stay tuned to BoB for more recipes as we head into berry season!