I bake so many cookies that I like to categorize them further in my head. Chocolate chip, oatmeal, sandwich, peanut butter…. You get the idea. Some of them overlap, and that's just fine. In fact, my favorite chocolate chip cookies have lots of oats in them. But, I digress.
Recently, I shared some of my favorite oatmeal cookies with you. Next up is a collection of favorite chocolate cookies. If you're a fan of chocolate in a big way, these are for you.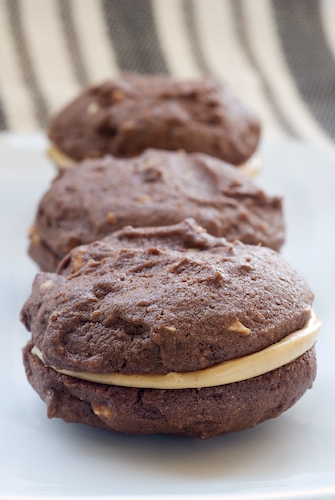 If we were playing word association and you said "chocolate," odds are I'd respond with "peanut butter." I can't remember not loving that combination. Chocolate-Peanut Butter Sandwich Cookies are a fine example of that pairing. The nutty chocolate cookies are filled with a sweet, creamy peanut butter filling.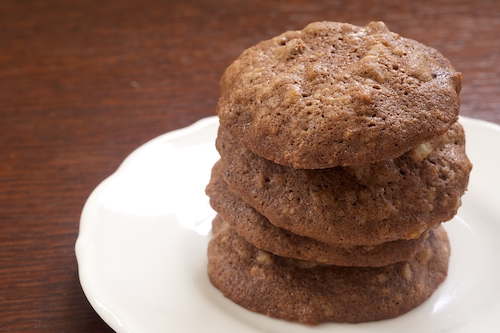 Chocolate is often associated with brownies, and for good reason. Chocolate-Pecan Brownie Cookies are the best of two worlds. They're a little bit brownie and a little bit cookie. These super soft cookies are fantastic with or without the nuts.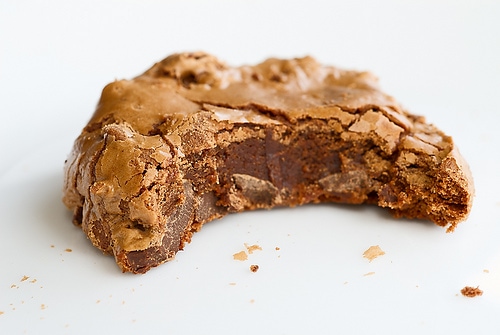 If you like a little chocolate with your chocolate, then look no further than these Outrageous Chocolate Cookies. The dough can be a bit temperamental, as it behaves more like brownie batter than cookie dough. But, the end result of soft, chewy, rich chocolate cookie is worth all the worry.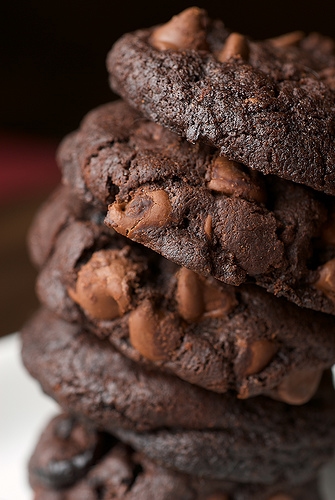 Just the name Double Dark Chocolate Cherry Cookies should have you heading to your kitchen to check your pantry for ingredients. These beauties are rich and sweet and tart all at the same time.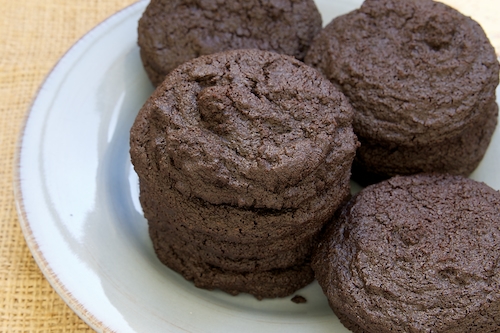 These Chocolate-Chocolate Cookies are a new favorite. This recipe is not for the impatient. You'll need a couple of days to make these properly, but they are absolutely worth the wait.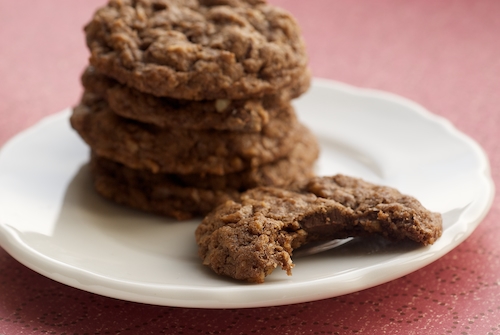 German Chocolate Cookies are the cookie form of one of my favorite cakes. There's plenty of coconut and pecans to go along with all that chocolate. Make these when you need to feed a crowd.
Do you have a favorite chocolate cookie?
For more cookie recipes, see my Recipe Index.