I adore oatmeal cookies. Their chewiness and heartiness appeals to me in a big way. You won't see me turn down most any cookie, but oatmeal cookies just might be my favorite.
My love of oatmeal cookies is sometimes hindered by the presence of raisins. I'm not a fan. Not even a little bit. But, there are many ways to enjoy oatmeal cookies without the raisins. These are a few of my favorites.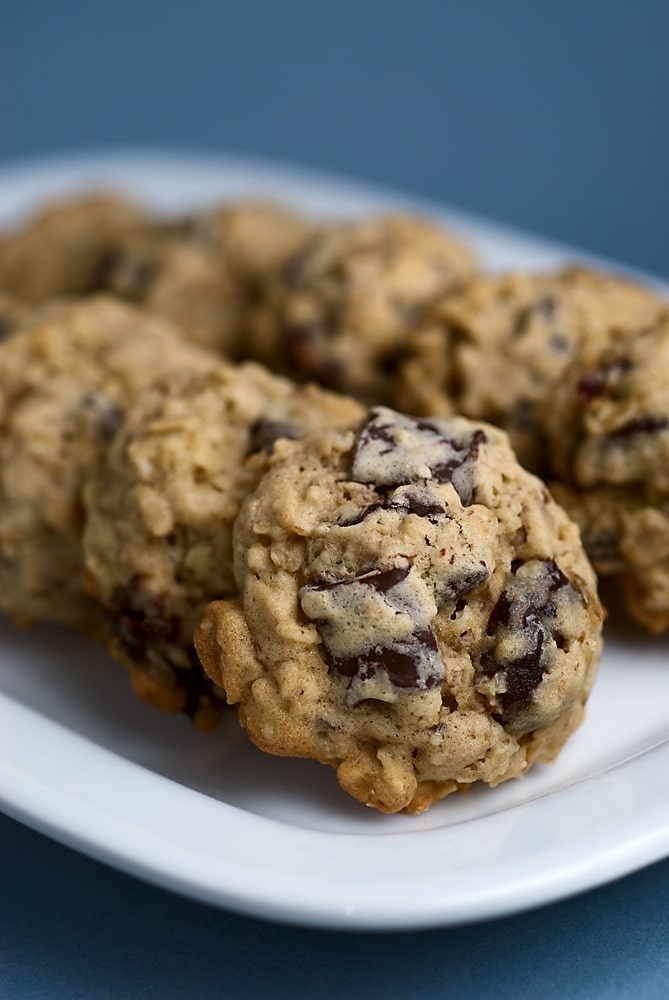 If you like a little chocolate with your oats, try these Dark Chocolate Chunk and Dried Cherry Oatmeal Cookies. These are a lovely combination of sweet and tart. Dried fruits are a great raisin substitute, and dried cherries are one of my favorites.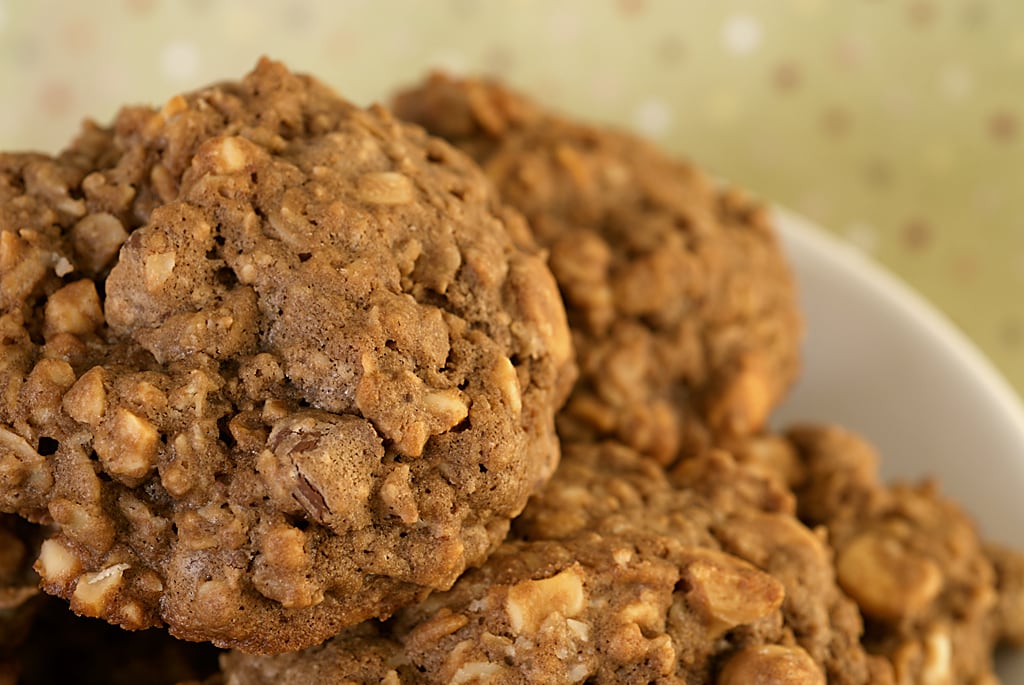 A fun way to liven up oatmeal cookies is by making Chocolate Monster Cookies. My version features chocolate, peanut butter, and cashews. Clean out the pantry and see what you can put together!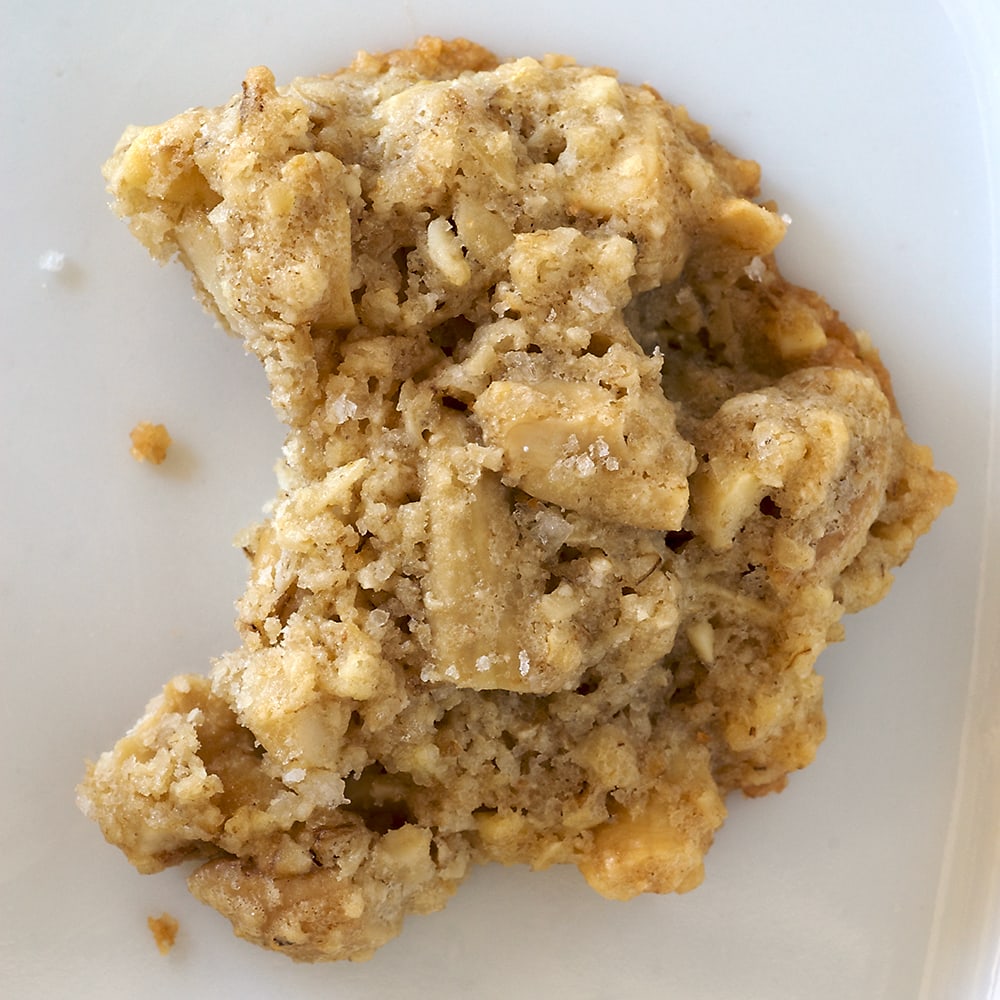 In the sweet & salty category, Salted Cashew Crunch Cookies are a definite winner. The oats are ground, so there's a tad less chewiness than standard oatmeal cookies. But, they're still plenty chewy, not to mention a little crunchy and chewy, too. There's no flour in these beauties, by the way.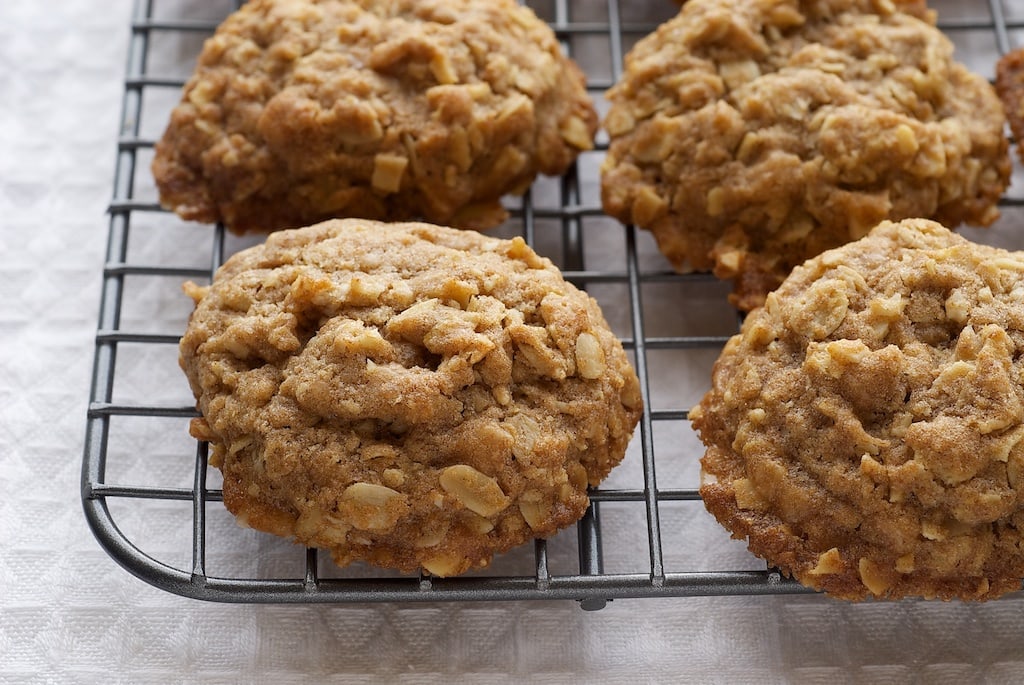 These Toffee-Almond Oatmeal Cookies are one of my favorite cookies. Period. Oats, brown sugar, cinnamon, toffee, almonds…. This is the good stuff, people.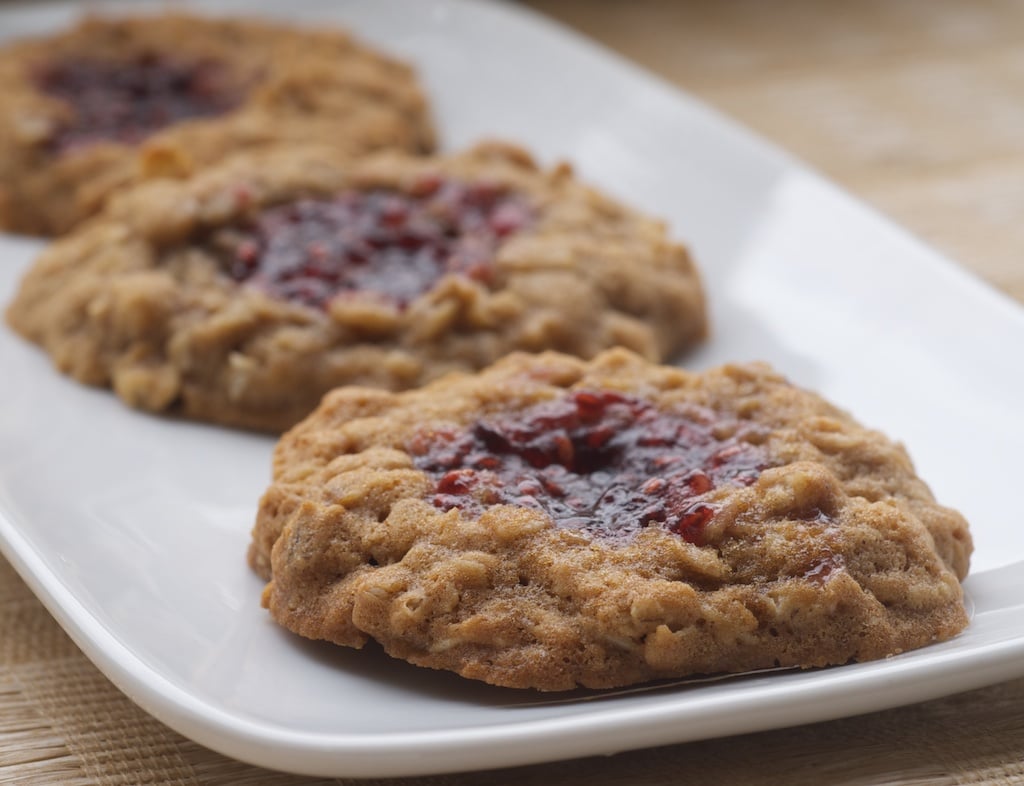 Oatmeal Jammys are a great example of less is more. A standard oatmeal cookie is topped off with your favorite fruit jam. Love, love, love these.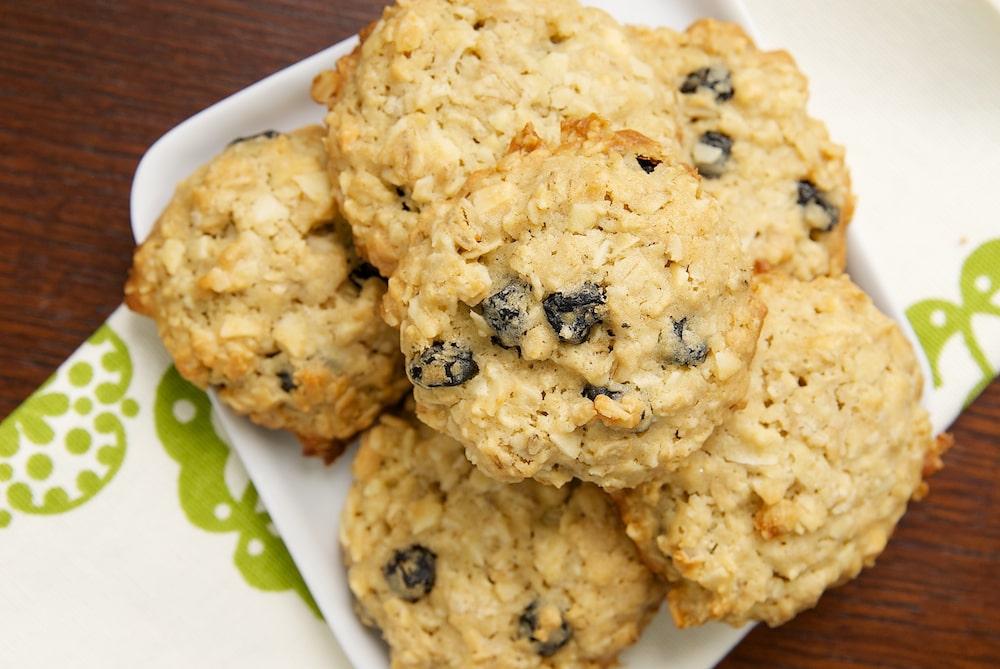 Earlier this week, I shared these Blueberry-White Chocolate Oatmeal Cookies. They're so packed with good stuff that a friend even suggested that they could be categorized as breakfast cookies. I won't argue with cookies for breakfast!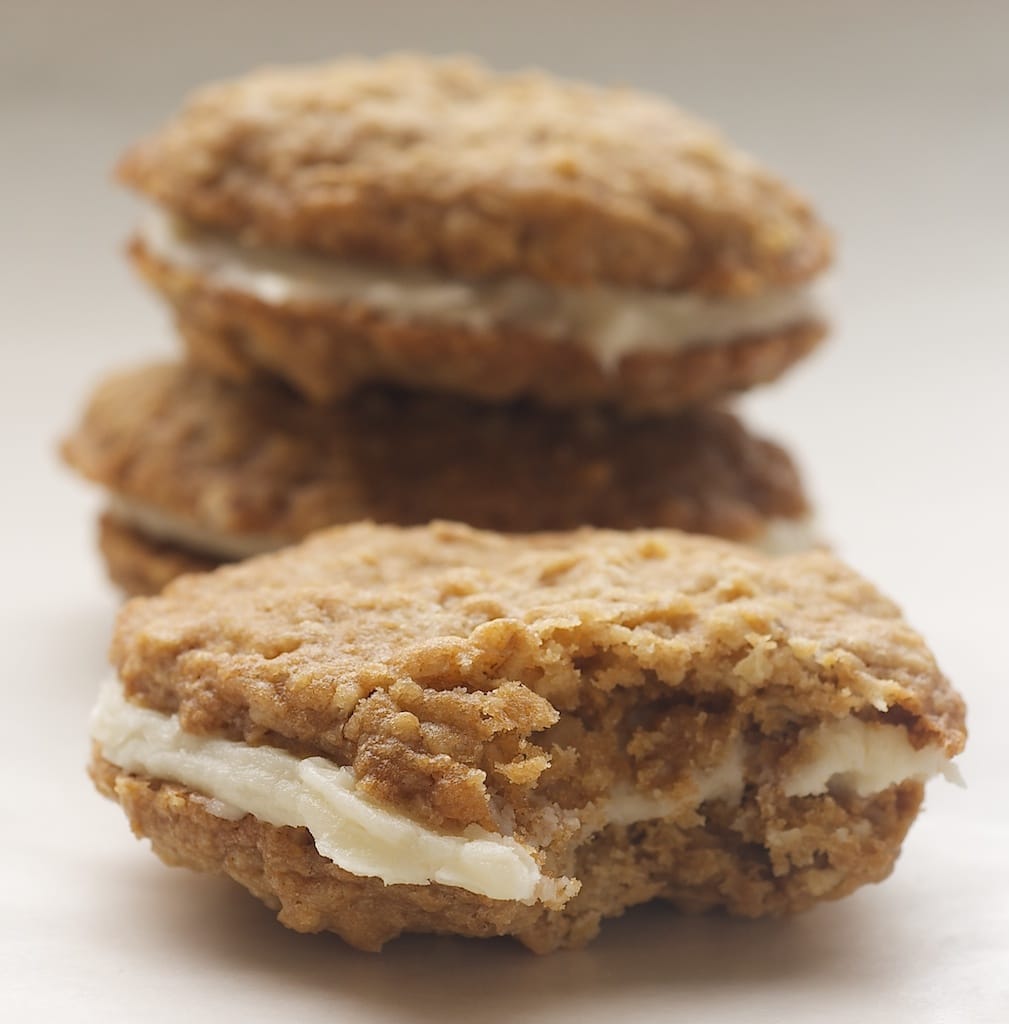 I could keep going, but I'll stop after just one more. I can't talk about oatmeal cookies without including a homemade version of a childhood favorite. Oatmeal Cream Pies are so simple and such a crowd-pleaser. You'll make some friends with these.
For more cookie recipes, see my Recipe Index and Cookies Pinterest board.
What is your favorite variation of oatmeal cookies?