I think cake mixes are one of the best baking shortcuts we can have in our arsenal. I don't usually bake them straight from the box, but they are a great starting point for many delicious desserts.
I've shared with you before that my mother was all about cake mixes. Other great bakers in my family used them, too. The only brand they would even think of using was Duncan Hines. So, I guess it's not a surprise that I'm no exception.
If you're a cake mix fan, too, then you'll enjoy some of my favorite recipes that start with a cake mix.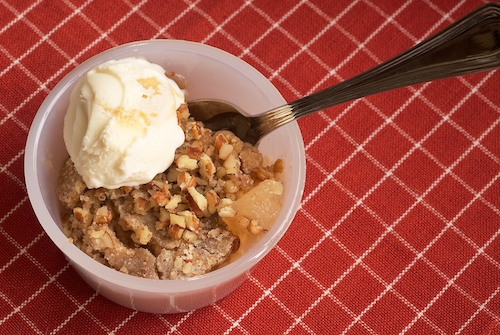 I've been making this Apple Pecan Cobbler for ages. It's so very simple and amazingly good. Cake mix and a generous helping of pecans serve as the topping for this warm and gooey dessert.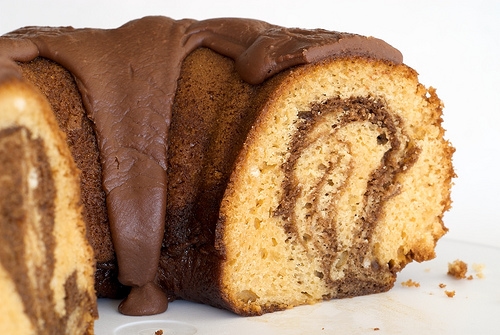 This lovely Butterscotch Marble Cake is simple, both in preparation and in flavor. It's not overpowering, so it makes for a great everyday kind of cake.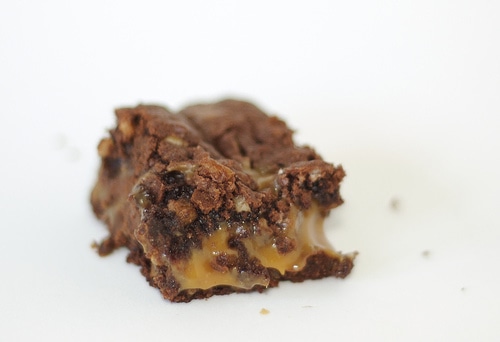 When I was looking for cake mix recipes to share, I found these Chocolate Caramel Brownies that, honestly, I had forgotten. I made these many times, always to rave reviews. I love all that chocolate and gooey caramel!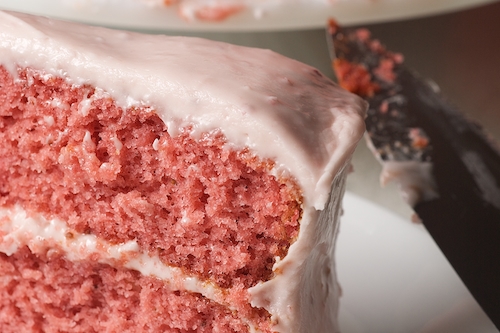 In contrast to that butterscotch cake, I must say that this Strawberry Cake with Strawberry Cream Cheese Frosting is all-out strawberry and sweet. There's nothing subtle about it. Make this one when you can share.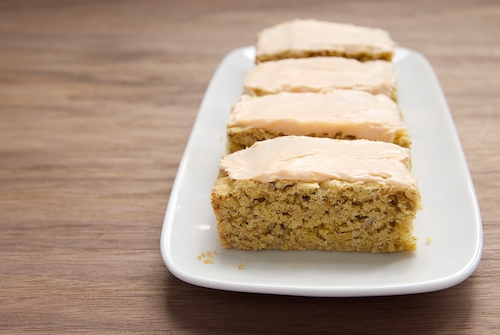 I recently shared these Oatmeal Cookie Bars with Peaches and Crème Frosting when I first became part of the Passionate Bloggers program. I love the contrast between the not-too-sweet bars and the sweet frosting.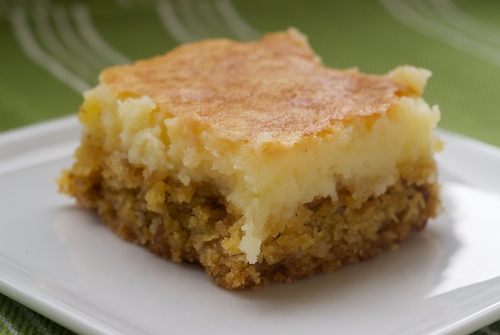 Perhaps my favorite cake mix recipe is for Chess Squares. You might also know this dessert as Gooey Butter Cake. It doesn't matter what you call them. They're just plain good.
Now, for some exciting news. Earlier this month, I told you that I'd been asked to be one of Duncan Hines' Passionate Bloggers. I am so excited and honored to be a part of their brand as well as a part of a great group of bloggers.
As part of that program, I have been invited to visit the Duncan Hines test kitchen in September. If you're thinking that sounds nice but asking what's in it for you, then keep reading. This is about to get very exciting.
Not only am I going to spend a fun weekend baking at Duncan Hines' test kitchen, but one of you will be going with me! Okay, now who's excited?!?
One winner will win a 3-day/2-night trip to the Duncan Hines Test Kitchen in Parsippany, NJ from 9/20 – 9/22/2013. Duncan Hines will get you there and provide accommodations. Please read the Terms and Conditions in the Rafflecopter form for all the details before entering.
I'll be there right along with you, as will the other Passionate Bloggers and their giveaway winners. If you need a bit more incentive, just check out the other bloggers you'll meet:
Use Rafflecopter below to enter for your chance to win. By entering, you are agreeing to the Terms and Conditions listed below. You must be a U.S. resident and over the age of 18 years. The contest will close on March 28, 2013 at 11:59pm. The winner will be contacted within 48 hours and must reply to accept the prize by April 2, 2013, or another winner will be chosen.
Please make sure to add bakeorbreak at gmail dot com to your address book so you won't be sad to find a winning notification in your spam folder weeks later.
Good luck! I hope to see you there!