I am fortunate to live in what many consider to be the greatest food city in the world. I know some may disagree, but I'm more than happy with what all NYC has to offer.
Even before we moved here, I would always look forward to our trips so I could make as many bakery visits as possible. Now having lived here for a while, I still have a growing list of bakeries I'd like to visit.
Whether you live in this area or are many miles away, you can treat yourself to some New York bakery treats with recipes from the bakeries and their bakers. Bakery cookbooks are some of my favorites, and I have a section of my bookcase dedicated to New York bakery cookbooks. I've baked many recipes from these books, and these are some of my favorites.

This post contains affiliate links. If you make a purchase through one of the links, I'll receive a
small commission at no additional cost to you.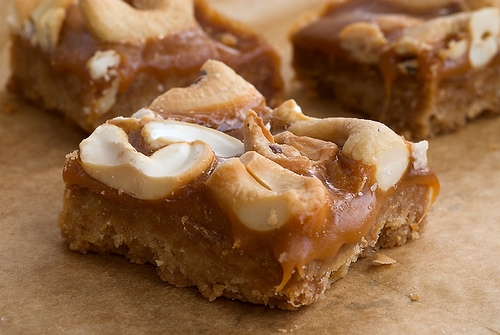 One of my first New York bakery crushes was Sweet Melissa. I've made a few of her recipes, but these Butterscotch Cashew Bars are my favorite. Cashews aren't used nearly enough in baking, and these bars make a good argument for more frequent appearances.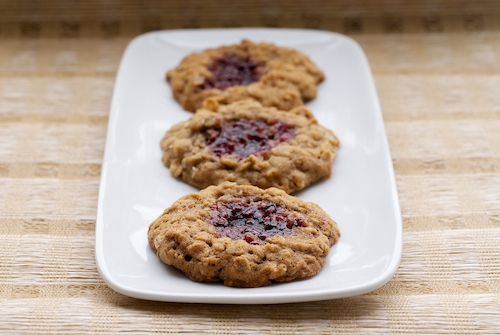 The Treats Truck is one of the first food trucks I remember visiting. Now, of course, there are various food trucks everywhere (and that's a very good thing!). And, Treats Truck has a shop now, too. These Oatmeal Jammys are a fruity twist on traditional oatmeal cookies.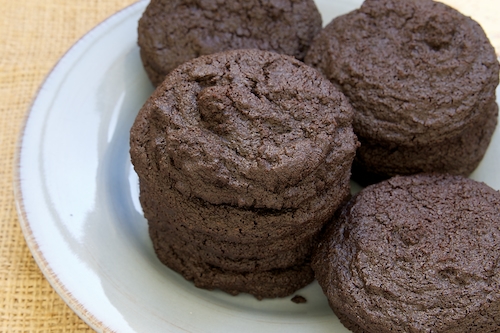 Just a few days ago, I shared Momofuku Milk Bar's Chocolate-Chocolate Cookies. These are intensely chocolate and amazingly good. A little more effort than your average cookie, but totally worth it. Remember the Momofuku Milk Bar Perfect 10 Kookies giveaway? Momofuku and AmEx are also providing all of you with the recipe for those delicious gluten-free, dairy-free cookies. Click here for the recipe. Enjoy!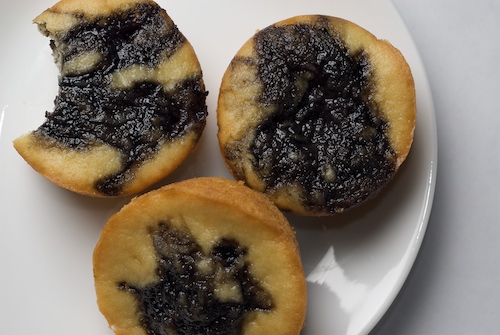 Buttercup Bake Shop is the source of one of my most-baked recipes. I've made countless variations of their Raspberry Cream Cheese Buns. Perfect for breakfast, brunch, or pretty much whenever.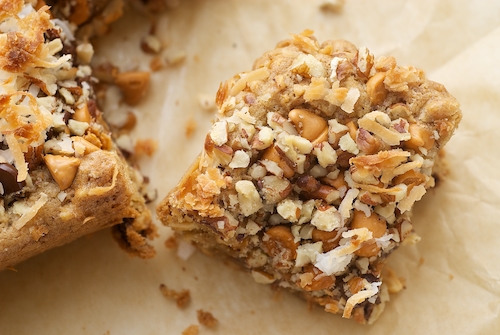 I have only visited Milk & Cookies once, but it made a very good impression. Try these Toffee Squares for a crowd-pleaser that's overflowing with chocolate, butterscotch, coconut, and nuts.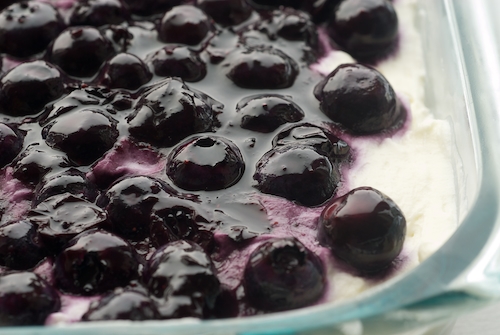 I've made so many of Magnolia Bakery's recipes that it's hard to pick a favorite. My mother used to make a dessert very similar to this Blueberry Jamboree. So, I'll pick it for sentimental reasons and because it's so very good. As we're not too far from berry season, it's a good one to put on your spring baking list.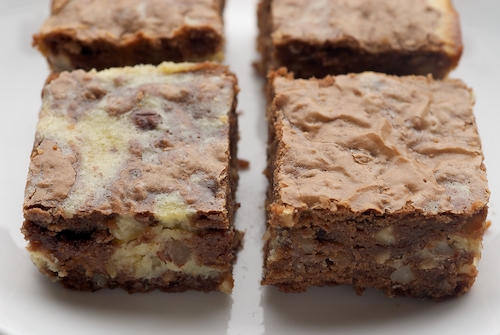 When we first moved to New York, we lived not too far from Chelsea Market. I became very familiar with Fat Witch Bakery. We still go back there occasionally, and I always try to get a brownie. I've made a few of their recipes, too, like these Hazelnut Cream Cheese Brownies. Do I really need to describe those? Just make them.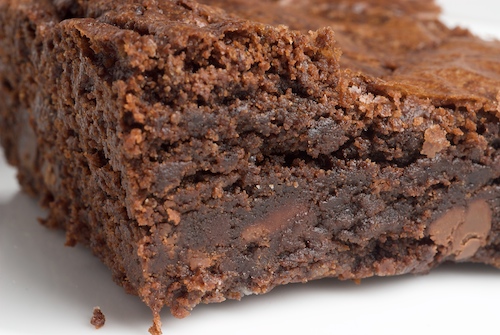 Also inside Chelsea Market, Amy's Bread is known mostly for (you guessed it) bread. But, their sweets selection is pretty impressive as well. Brownie fans, you'll want to try their Classic Brownies.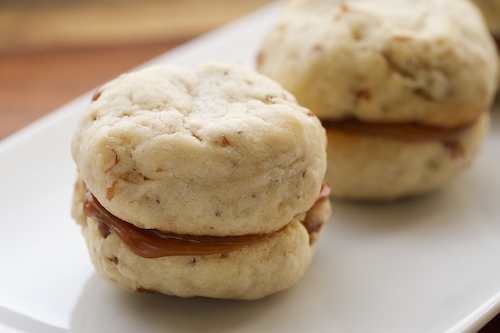 Our current neighborhood is home to one of the locations of One Girl Cookies. It's one of my favorite spots. I've tried many things there, all of them delicious. I made their Cream Cheese Shortbread-Dulce de Leche Sandwich Cookies and honestly had to force myself not to hoard them all.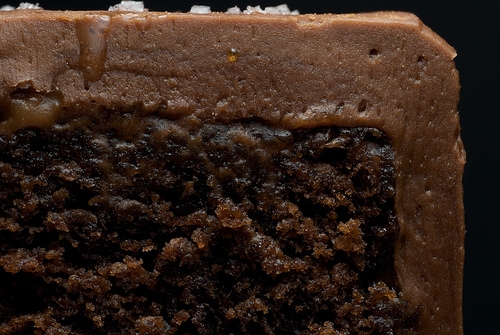 Perhaps my favorite New York bakery is Baked. The bakers behind Baked have written three amazing cookbooks. They are also responsible for what is very likely my favorite cake. This gorgeous Sweet and Salty Cake is definitely labor-intensive. But, it's also so incredibly good.
Of course, there are many, many more bakeries that I love here. And far more on my to-try list. Plus some favorites that don't have cookbooks yet. If you live in the area or have visited, do you have a favorite?
For more great recipes from and inspired by New York's fabulous bakeries, follow my Baking from New York's Bakery Cookbooks Pinterest board.
Cookbooks pictured above: Fat Witch Brownies, The Treats Truck Baking Book, The Buttercup Bake Shop Cookbook, Buttercup Bakes at Home, The Magnolia Bakery Cookbook, More from Magnolia, At Home with Magnolia, The Sweet Melissa Baking Book, Baked: New Frontiers in Baking, Baked Explorations, Baked Elements, Milk & Cookies, One Girl Cookies, Momofuku Milk Bar, The Sweeter Side of Amy's Bread