I trust you've all made it through Valentine's Day with happy hearts, pretty flowers, and devoured chocolate.
Last week when I shared some of my favorite Valentine's Day recipes, I unabashedly confessed that my recommendations mostly involved chocolate. As we all may be ready for a little break from chocolate, it's a good opportunity to talk about vanilla.

Vanilla really has an unfair reputation. That word gets thrown around as if vanilla were boring and nothing to be excited about. I beg to differ. Think of the role vanilla plays in almost every dessert we bake. I know I very rarely bake without it, whether it be extract, paste, or beans.
Extract is an absolute baking pantry staple. Use the good stuff. I routinely use Neilsen-Massey's vanilla extract. I also like Rodelle, although it can be a little harder to find, at least for me. There are many other brands out there, too. If you have a favorite, please let me know below in a comment.
Beyond extract, don't forget about vanilla beans and vanilla bean paste. I use beans on occasion, but I use paste quite often. In a recent BoB email, I explained why I love vanilla bean paste so much. The gist is that you get lots of vanilla bean flavor in a more shelf-stable, less expensive way.
While the vanilla used in most baking won't stand up and grab your attention, there are some desserts that really let vanilla shine. These are a few of my favorites.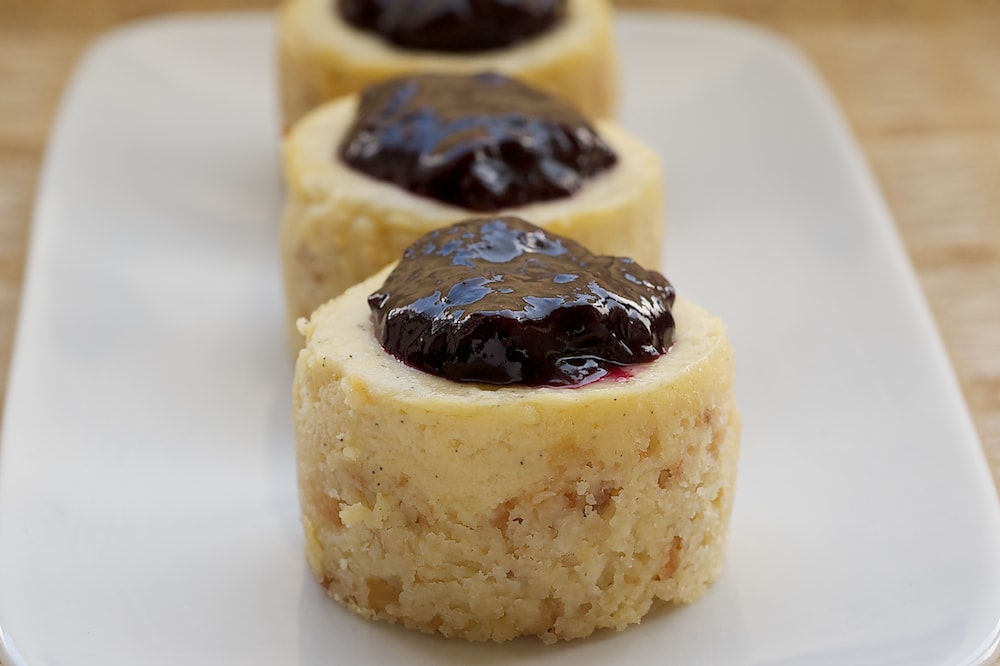 Cheesecake is perhaps my favorite way to enjoy a good dose of vanilla. These Vanilla Bean Mini Cheesecakes also feature toasted coconut crusts and a simple blueberry sauce. You can easily change these up according to your tastes, too, with a different crust or topping.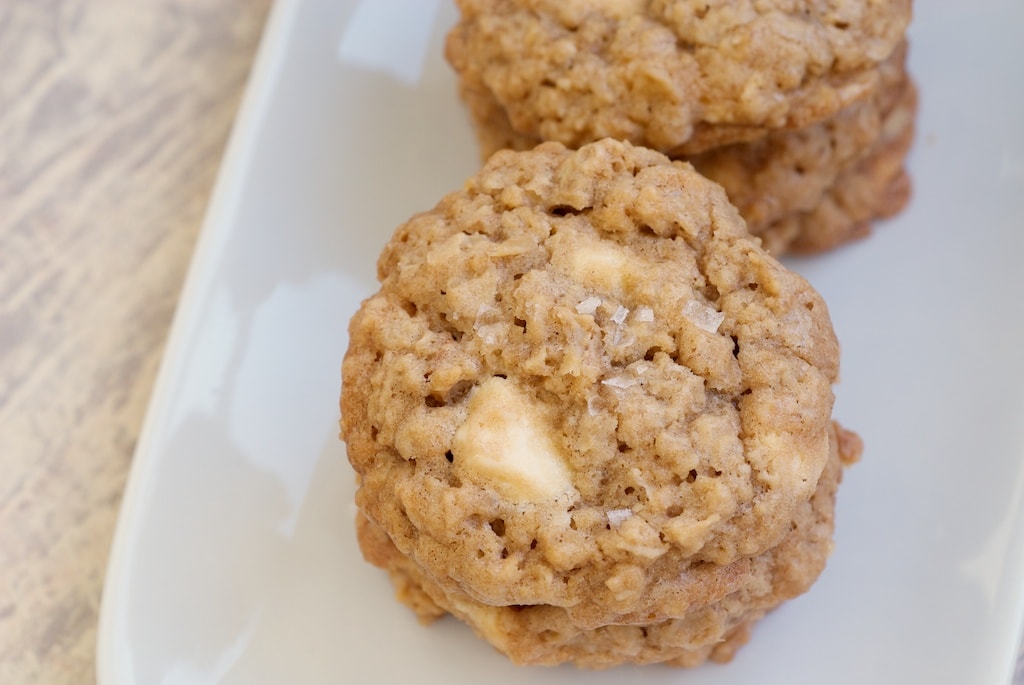 These Salted Vanilla Chip Oatmeal Cookies combine lots of vanilla with white chocolate. Of course, you know I love the added salt.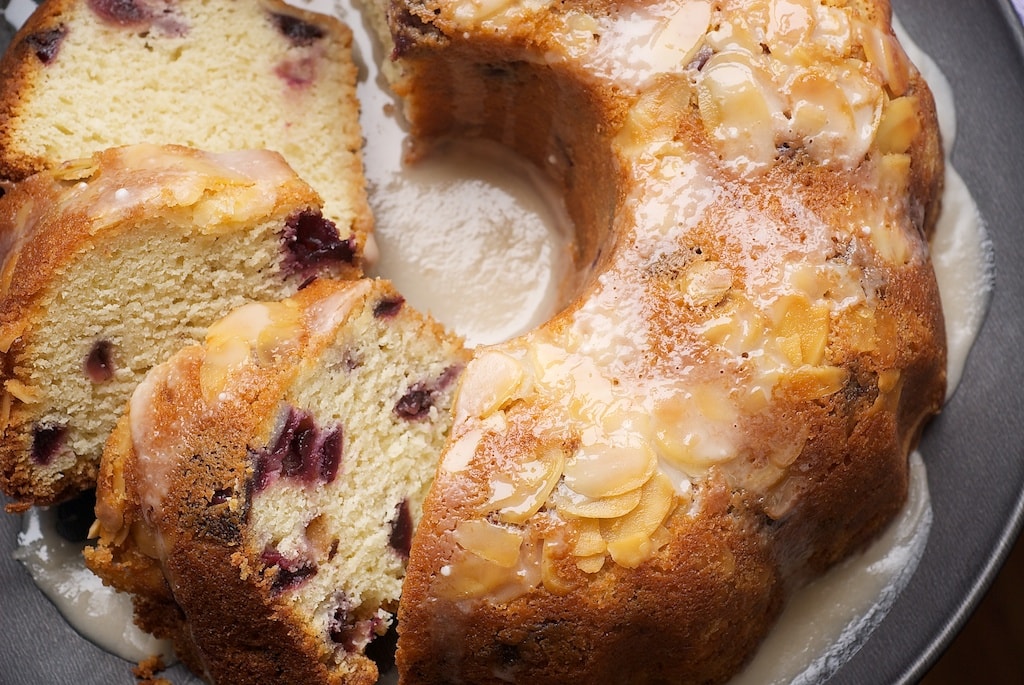 Vanilla and cherries are one of my favorite flavor pairings. Perhaps my favorite example of that combination is this Cherry-Vanilla Yogurt Cake. It's a fantastic summer cake, although frozen cherries make it possible for any time of year.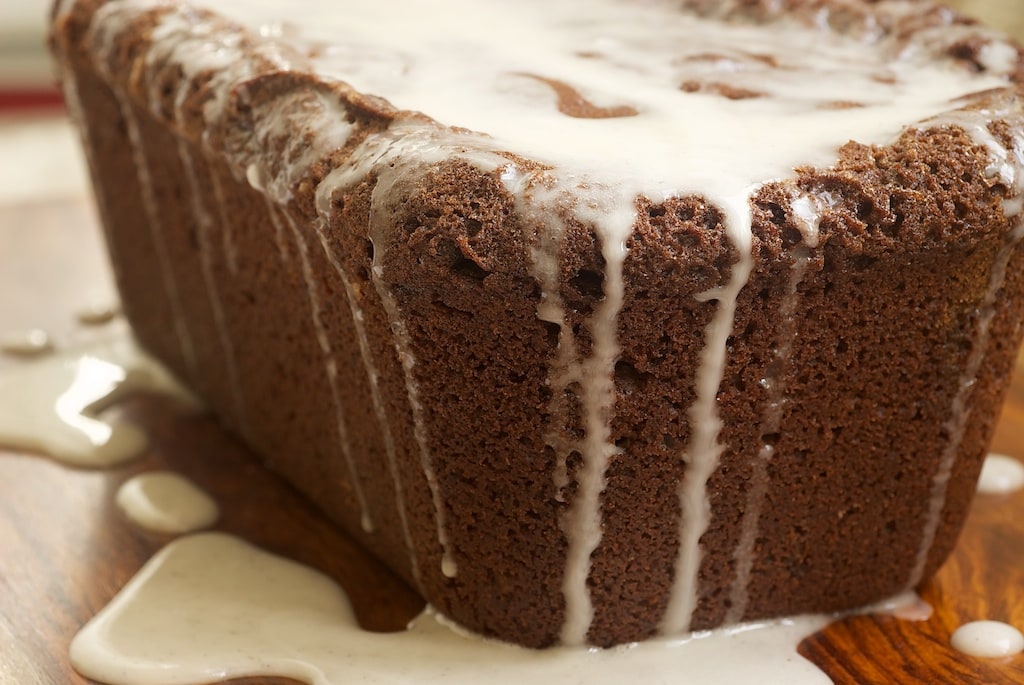 If you still want a little (or more than a little!) chocolate with your vanilla, don't forget about this Chocolate Pound Cake with Vanilla Bean Glaze.
What's your favorite vanilla dessert?