Over the last couple of weeks, I baked these lovely Raspberry Coconut Oat Bars and a new favorite Italian Jam Crostata. Both of those are made with some of my favorite shortcut ingredients – jams and preserves.
Jams, jellies, and preserves are a great way to bake with a little fruit when you're right in the middle of winter with limited access to fresh berries and other warm weather fruits. Of course, I seem to bake with them year-round!
As I looked through my Recipe Index, I realized that preserves and jams and jellies make frequent appearances here on BoB. You know, that might explain the constant overwhelming supply I always seem to have in my refrigerator. So, in light of my addiction realization, I thought I'd share some of my favorite recipes that feature those fruity spreads.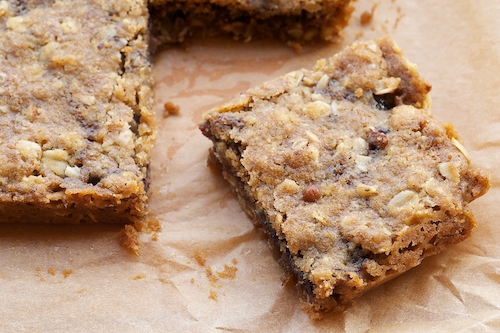 Preserves and such really lend themselves well to baking bars. One of my favorite recipes is for Blueberry Jam Bars. These bars are packed with oats and cinnamon and brown sugar, then topped off with your favorite preserves. Quinn requested that I use blueberry preserves for these, but you can use your favorite.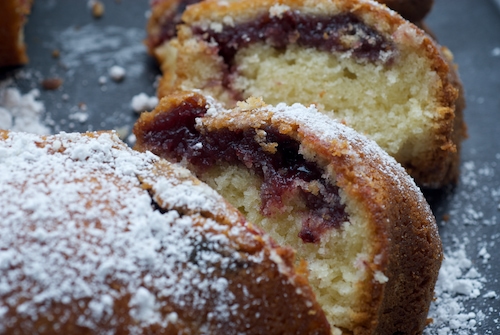 This beautiful Black Cherry Sour Cream Coffee Cake is a fabulous anytime treat, from breakfast to a late-night snack. And, black cherry jam is so amazingly good. In this cake, it runs in a perfectly delicious ribbon through the cake for a little bonus bite of sweetness and tartness.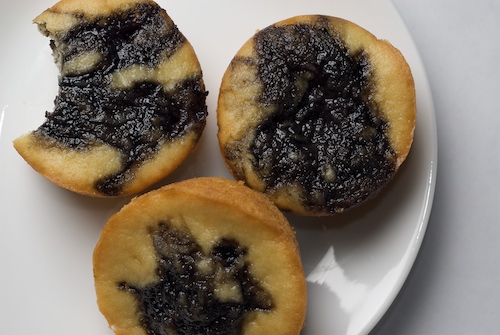 I have probably baked these Raspberry Cream Cheese Buns more than anything else on this blog. They are so very good. I've made them with all kinds of preserves. Some of my favorite variations are sour cherry, pear, and mixed berry.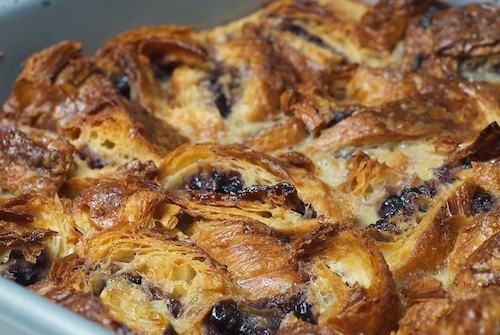 This round-up wouldn't be complete without including one of Quinn's favorite desserts. I sort of accidentally made this Blueberry Croissant Bread Pudding. I intended to make something else but made a last-minute decision to switch recipes when I couldn't find an ingredient. What seemed like a major derailment was actually a good thing because it led me to a super simple and delicious dessert.
Be sure to follow my Baking with Jams, Jellies, and Preserves Pinterest board for more recipe ideas.
Do you have a go-to baking recipe that features your favorite fruit-in-a-jar?
Pictured in the first photo are a few of my favorite preserves and jams from Anarchy in a Jar and Sarabeth's.