Happy first Friday of 2013! That photo above is a good representation of how NYC is looking these days. Gray and wintery. I don't really mind it. I'll take it any day over mid-summer misery.
Do you have a list of resolutions for the new year? I don't really get into that, but I am trying to work on a reasonable list of goals for this year. I am notorious for making completely unrealistic to-do lists, so I'm trying to rein it in and be practical. This time next year, we'll see how I did.
One of my 2013 projects is the Bake or Break newsletter. The first edition is in the works and should be ready to go soon. If you haven't signed up yet, you can do so by clicking here.
Recently, I shared the 20 most popular BoB posts of 2012. As I was reviewing those recipes, I got sidetracked, as I often do. I began looking at the most searched recipes that brought people to Bake or Break.

By far, the thing that brought more Googlers to BoB was banana nut bread. With all the desserts around here, that was a bit of a surprise to me. But, with its apparent popularity, I feel it's only right to revive and review my banana bread recipes.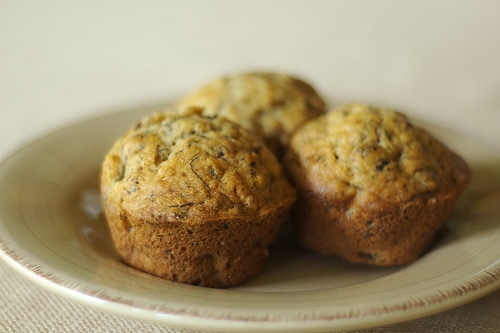 In the early days of BoB, I made these Banana Nut Muffins from a recipe given to me by a friend. They're a bit off the beaten quick bread path, being made with spelt flour. Spelt flour has become more widely available in the last few years, but you can use all-purpose flour or whole wheat flour if you like.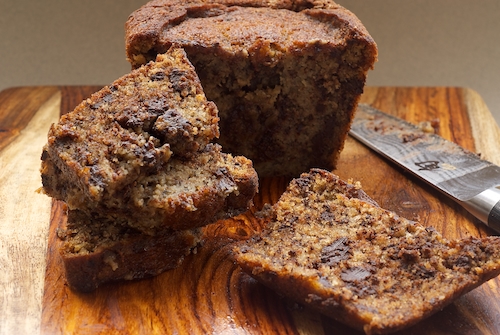 While there are no nuts in this Chocolate Chunk Banana Bread, it's still a good choice. All that chocolate makes it worthy of mention. And, if you really want some nuts in there, go ahead and add them. You could substitute some for part of the chocolate. Or, just toss in some in with all the chocolate.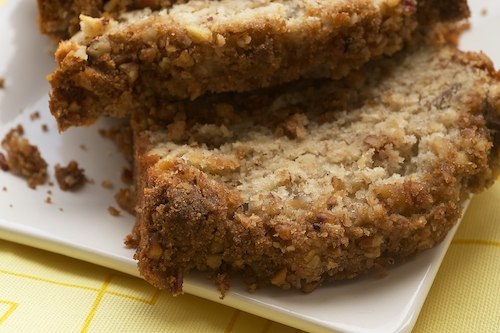 My and your favorite banana bread from BoB is this glorious Cream Cheese Banana Nut Bread. Cream cheese AND a cinnamon crumb topping? Absolutely. In fact, as I type this, I'm eyeing some nice, ripe bananas on my kitchen counter.
Do you have a favorite banana bread recipe? Share a link to the recipe in the comments.
Want more banana recipes for those overripe bananas? See my Best Banana Recipes Collection.