That beauty is a Salted Caramel Cupcake from Cupcake Crew, who was in my neighborhood earlier this week. Obviously, I haven't made a strong dieting resolution for 2013.
As Julia Child said, "Everything in moderation, including moderation." I firmly believe that we all need a little dessert in our lives. Granted, I bake a lot more than most, but I try to keep things in check by having my sample and moving the remainder along to willing taste testers.
If you're among those who are trying to do a little less indulging in the new year, here are three recipes to bring dessert back into your life.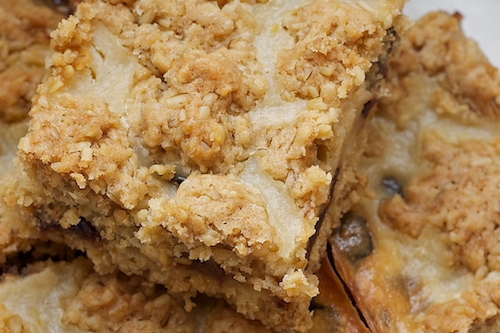 First up are these Cherry Oatmeal Bars. Dried cherries, oats, cinnamon, and sour cream make for a delicious treat. Whether you're dieting or not, this one's a keeper.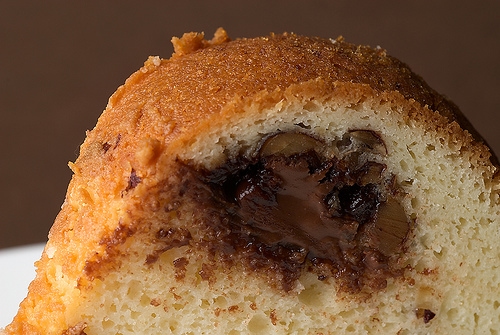 Next, we have a Bundt cake that features some of my favorite flavors. This Sour Cream Hazlenut Bundt Cake is a fabulous anytime cake. The cake itself is delicious, and it's made even more so by the addition of a swirl of Nutella.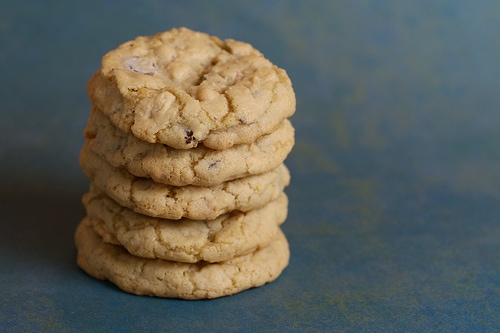 I've saved my favorite for last! You all know about my weakness for all things sweet and salty. I credit these Sweet and Salty Peanut Chocolate Chunk Cookies for fostering my obsession. This is just about the most flavor you can hope for in 60ish calories.
Do you have a favorite light dessert? Share a link in the comments below.