About 32% of Bake or Break has thus far been at least indirectly dedicated to my love of pecans. I have always loved to bake with them. I know I'm not alone, although some of you probably prefer baking with some other nut or with none at all.
Earlier this week, I shared a recipe for Cinnamon-Sugar Pecan Bars, which are a new favorite around here. Afterwards, I was surprised to realize that I've never dedicated a collection to my beloved pecan. The horror! Well, my baking friends, that changes today!

I narrowed this collection down to 12 recipes. Believe me, it was tough! I stuck with recipes that feature pecans prominently. I left off some good stuff, but I feel like these are the best of the best.
Granted, if I were to pick 12 favorites a month from now, it might be a very different collection. So, I'm sure I'll be revisiting this from time to time.
Without further ado, here are some of my favorite ways to bake with pecans. Click on the images to see the recipe.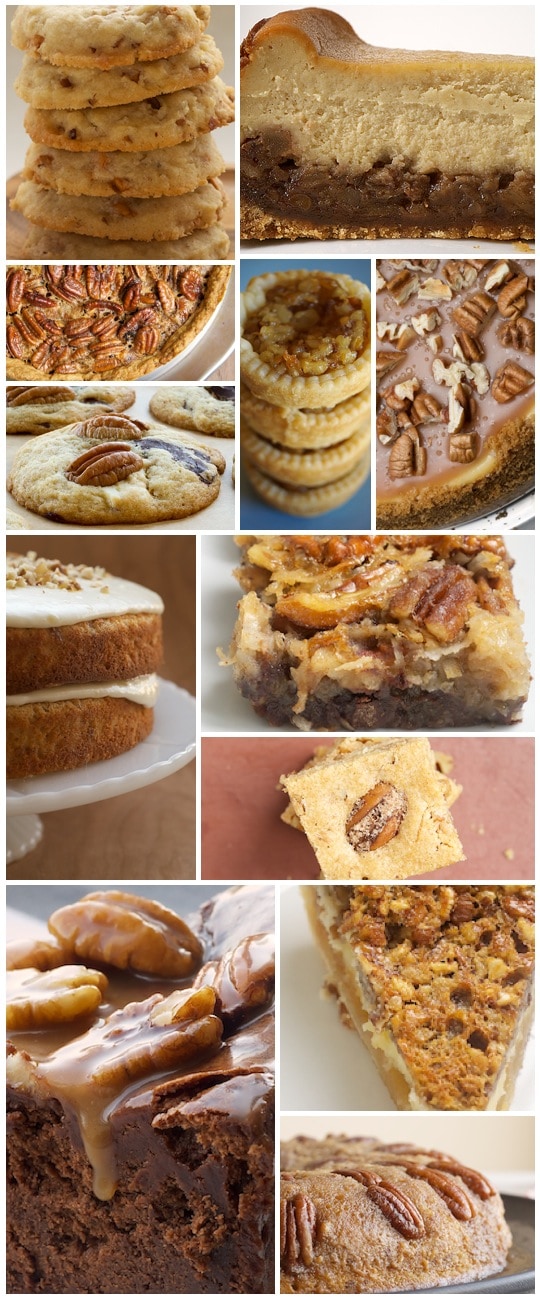 If you're looking for more pecan recipes, you can peruse all my pecan recipes here. Be sure to follow my Baking with Pecans Pinterest board.
Have a favorite pecan recipe? Share it below!