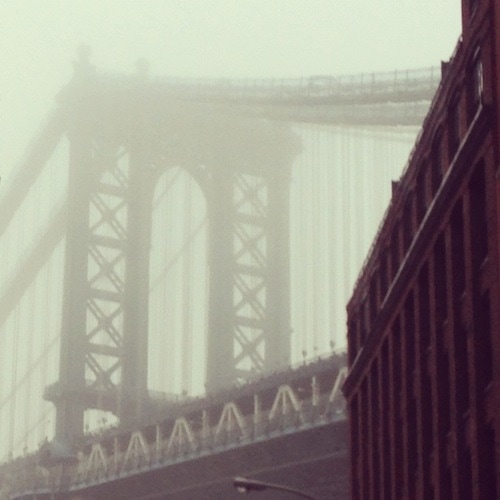 Here we are at Friday again. And halfway through December. And 11 days away from Christmas. That's a bit overwhelming, at least to me. How do the holidays always sneak up on me?
If you're still rounding up gifts, don't forget about my Holiday Gift Guide for Bakers. It's a collection of some of my favorite things plus a few things on my own wish list, such as this Salt of the Earth gift set from With Love from Brooklyn. Sweet and salty? Yes, please!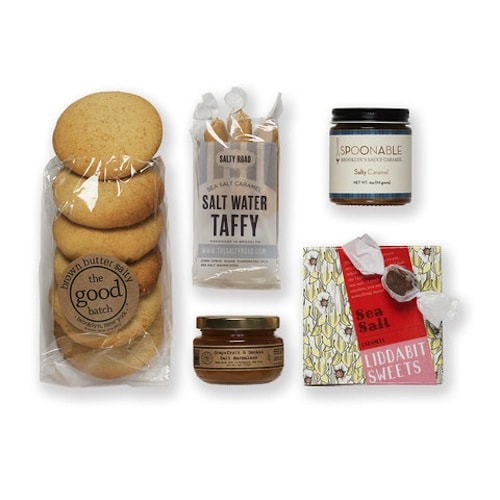 Now, it seems like something big happened this week. What was that? Hmmmm… Oh, yeah. I published an iBook! I mentioned it earlier in the week, but please forgive me for my excitement. It's called Bake or Break Volume 1: Cookies, Brownies, and Bars. If you have an iPad, check it out. I hope you'll love it as much as I do. It makes a nice virtual stocking stuffer, too. (Now there's a not so subtle hint!)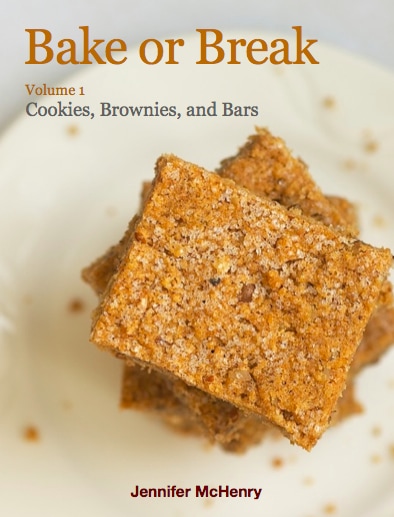 In other recent BoB happenings, I've added a new feature to allow you to make your own recipe box with your favorite Bake or Break recipes. At the top of every recipe, you'll see this button:

When you click the Save Recipe button, you'll be able to sign up for ZipList's Recipe Box. Once you sign up, you can save your favorite recipes from Bake or Break and many other great recipe sites that are using ZipList. You can see all the sites using ZipList on their website. If you are a collector of online recipes, this is a handy way to keep track of all of them.
Now, you have your very own online recipe box! At the top of Bake or Break, you'll also find a quick link to your Recipe Box.

There are many other features as well, including a shopping list and grocery deals. I think you'll like using ZipList!
It seems like I've had so many great giveaways for all of you recently. That continues today with something just a bit different.
For the last few years, we've gotten holiday cards, change of address cards, address labels, and more from Minted. It's one of my favorite online stores. I've recently discovered that they have a whole other slew of items that are now on my wish list.
I adore their menu cards, art prints, and journals. I could show you all kinds of things I love from them, but I'll stick with just one and let you go explore for yourself.
My favorite thing at Minted right now is such a must for bakers who like to give baked goods to friends and family. They have several customizable gift tags, including these Sweet Treat Tags. I feel confident that I will need to get these for myself soon.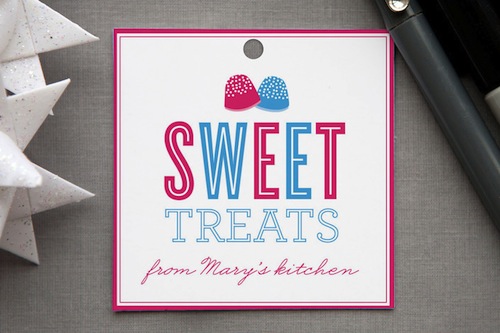 Now, the giveaway details. Minted is giving a Bake or Break reader $100 toward a future Minted purchase. I am seriously so excited for whomever wins this.
Terms and Conditions are included below the giveaway info. Here are some highlights:
Giveaway is open to residents of the U.S.
Entrants must be 18 years or older.
Winner will be chosen randomly through Rafflecopter.
Winner will be contacted via the email provided through entry. If no response is received within 48 hours, another winner will be chosen.
Prize is provided by Minted. I did not receive anything in exchange for hosting this giveaway.