December 20, 2012
Salty Brownie Tassies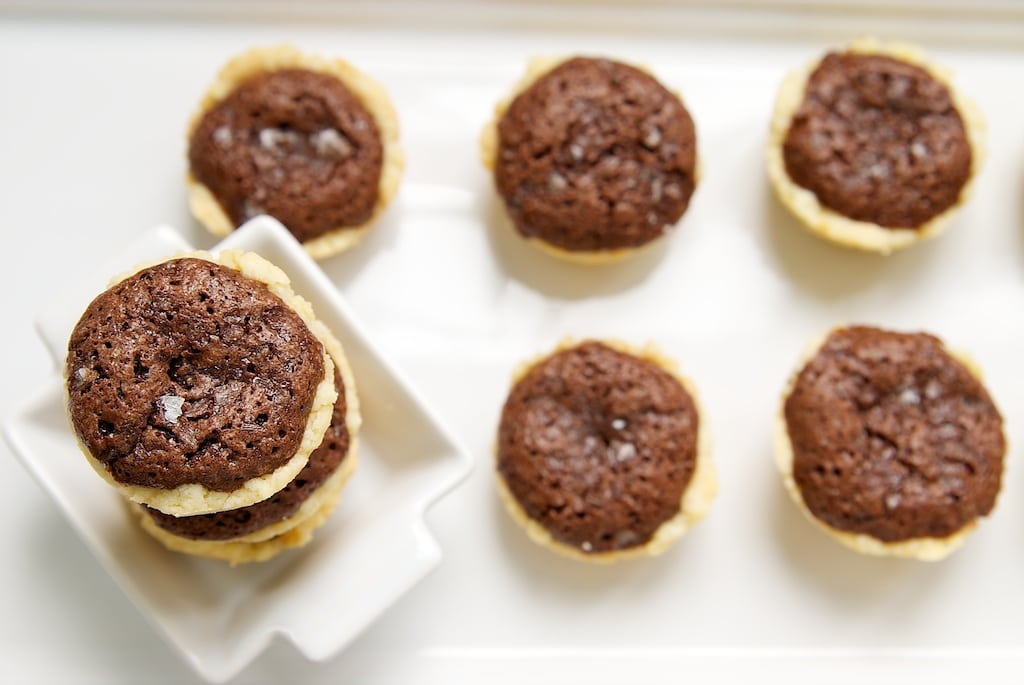 One of my most-baked recipes is Pecan Tassies. When I posted that recipe years ago, I had discovered that the word "tassie" was not that familiar to most people. Thus, the name change. But, to me, they have always been and always will be tassies.
While I'm still likely to whip up a batch of those old favorites some time during the holidays, I also wanted to do something just a tad different. Enter chocolate.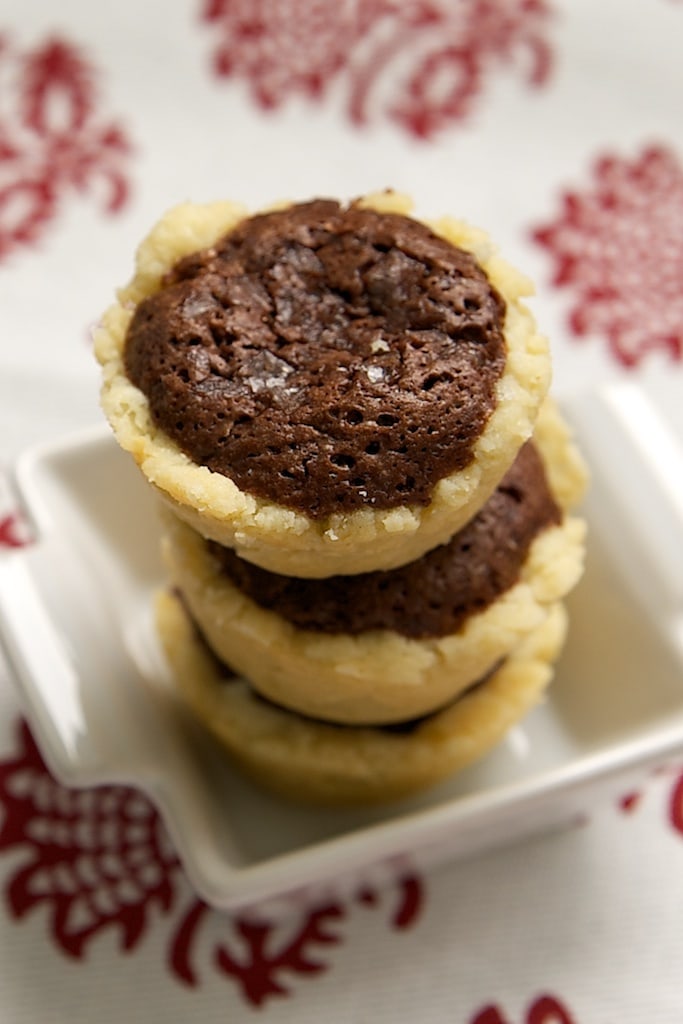 At their simplest, these are brownies in a cream cheese pie crust. While that is certainly a worthy dessert, you can also make things a bit more interesting.
Before filling the crusts with brownie batter, you can add just a little extra something that will serve as a tasty surprise. For about half of my batch, I placed a hazelnut in the center of the crust and then covered it with brownie batter. While I wholeheartedly endorse hazelnuts, you could use any kind of nut or maybe a few flavored chips like peanut butter or butterscotch.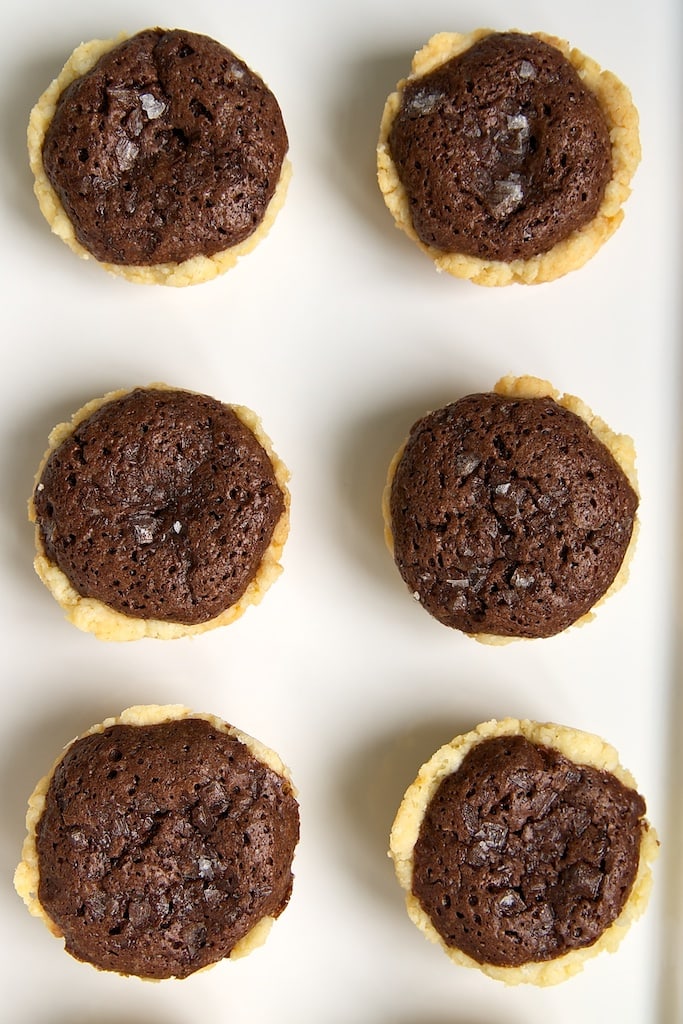 I also took the route of one of my favorite combinations and sprinkled a bit of coarse salt on top. This, as almost always, is a matter of preference. I used just a bare pinch, but feel free to add more if you really like the sweet and salty thing.
This pie dough would work well for Pecan Tassies as well. Double up the dough recipe and go half and half for a great addition to your holiday dessert offerings.
Salty Brownie Tassies
Yield: 24 tassies
Prep Time:20 minutes
Cook Time:30 minutes
Salty Brownie Tassies are a delicious combination of two dessert favorites – pie and brownies!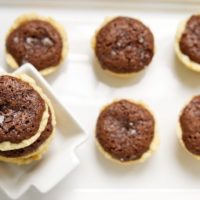 Ingredients:
For the crust:
1/2 cup unsalted butter, softened
3 ounces cream cheese, softened
1 cup all-purpose flour
For the filling:
24 hazelnuts (optional)
1/2 cup semisweet chocolate
2 tablespoons unsalted butter
1/3 cup granulated sugar
1 large egg, beaten
1 teaspoon vanilla extract
1/4 teaspoon salt
coarse salt, such as fleur de sel
Directions:
To make the crust:
Preheat oven to 325°F.
Using an electric mixer on medium speed, beat the butter and cream cheese until combined. Gradually add the flour, mixing just until combined.
Using about 1 & 1/2 teaspoons of dough at a time, press the dough into the bottom and up the sides of 24 mini muffin cups.
To make the filling:
If using hazelnuts, place a hazelnut in the center of each muffin cup.
Place the chocolate and 2 tablespoons butter in a small saucepan. Cook, stirring frequently, over medium-low heat until melted. Stir until smooth.
Remove from heat. Add the sugar, egg, vanilla, and salt, stirring until smooth.
Spoon about a teaspoonful of chocolate mixture into each muffin cup, filling just to the top of the crust.
Sprinkle the tops with coarse salt.
Bake 20-25 minutes, or until the pies are golden and the filling is puffy. Cool in the pan for about 5 minutes. Then, remove the pies to a wire rack to cool completely.