I just realized this week that Thanksgiving is quickly approaching. Usually, I start planning our meal long before now, but I'm way behind this year!
Of course, we have the traditional fare for our meal. But, the desserts usually vary. I am still debating ours for this year, but I have a few options in mind. Stay tuned!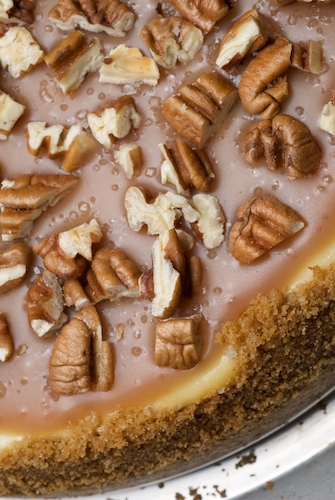 If Thanksgiving is sneaking up on you, too, I may be able to help. At least with dessert! I've made a new board at Pinterest for some of my favorite Thanksgiving desserts.
I'll be adding to that board, too, so be sure to follow it for more dessert ideas. As with the Sweet & Salty board, I'll make an official BoB collection from the most popular pins from Bake or Break.
As I've confessed before, I'm not a pumpkin fan, although I know a lot of you are. If you have a pumpkin pie recipe (or any other to-die-for Thanksgiving dessert recipe) that you think I should include, please leave a link to it in the comments.
What are you planning for your Thanksgiving meal?